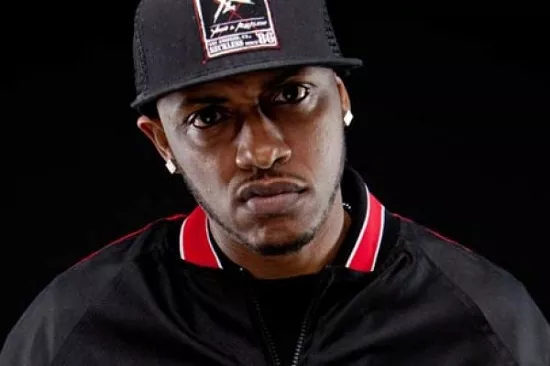 Mystikal has been getting a lot of attention for an interview he did with Rolling Stone recently. In said interview, he mentions that he's been listening to James Brown, Sam Cooke, Master P, Ludacris, and Eddie Murphy lately, and is in the midst of working on a new album (recent singles seem to indicate these influences are creeping though into his music as well). Having always enjoyed the rapper's work, I've been digging around for more information and keep noticing the same thing: Most of these articles casually gloss over the fact that the No Limit/Cash Money/Jive rap artist known as Mystikal (real name Michael Tyler) is now a lifetime registered sex-offender.
See Also: -Tim McGraw Gets Sober, Kills Only Chance of Revitalizing Country Music -The Best Part About The Mars Volta Was Their Hair
Sure, they mention it. But aside from a very factual statement of his arrest, there tends to be little further examination.
Sentenced to six years in prison in 2004 for extortion and sexual battery charges, Mystikal's highly controversial case originated over allegations that his hairdresser had stolen $80,000 from him. Mystikal was charged with forcing her to engage in sexual acts with him and two of his bodyguards in response.
Yikes. Couldn't he have done something much cooler (and in fact, more humane), like enacting Babylonian Law and cutting off her hand or fingers or something? Think of how much better of a headline that would've made for him. Instead, he was charged and convicted of one of the most heinous, unforgiveable acts that one person can do to another.
Granted, sometimes famous people get accused of doing terrible things that maybe they really didn't do. However, in Mystikal's case, the incident was videotaped. The tape wasn't used in the court case, but the judge viewed it immediately prior to his sentencing - suggesting that whatever was on the tape warranted a six-year stint in jail.
There aren't a ton of interviews out there with the guy on what "really" happened, or how he's reflected on the incident, but Mystikal has alleged that it was a tragic matter of his rap persona merging with his real life. "It was a case of Michael Tyler acting like Mystikal," he has said.
The Undertaker, burying his hairdresser for stealing money. Or maybe not.
If we accept that, though, then we also make the argument that Mark William Calaway (aka WWF Wrestler the Undertaker) never himself actually performed a piledriver on someone and buried them in a coffin. But of course he did. And it was cool as hell.
For me, personally, I've never been the guy chanting how we need to castrate all sex offenders, but I am one of those annoying guys who try to find reasons behind peoples' bad behaviors. "Making excuses for people," is what pro-castration advocates would say, but I firmly believe in trying to help people - even sex offenders, as I occasionally attempted to do back while working for the government on a program to serve homeless veterans.
Which reminds me, did I mention that Mystikal is a combat veteran, having served in the Iraq war? What about that time that he found his older sister, stabbed and strangled to death? Point is, life hasn't been too easy for the guy. Does that give him the right to rape someone? No, of course not. But maybe it provides an explanation as to why someone could have such terrible decision-making skills. And being a rich and famous rapper might've messed with his head a bit.
The truly fascinating thing about all of this is that Mystikal is still an active rap artist, having landed a deal with Cash Money Records. A sex crime hasn't rendered him unmarketable and in fact, other artists still want to work with him. His latest record (which will honestly probably kick ass, judging by the song "Hit Me") boasts guest stars like Rick Ross, Drake, Lil Wayne, and Busta Rhymes. Even New Orleans funk outfit Galactic (who have toured with bands like The String Cheese Incident, Live, and Counting Crows) collaborated with Mystikal on the song "Move Fast" as recently as 2012.
So what the fuck is going on? Is Mystikal so obscenely talented that nobody cares about the incident? Is he so rich that he's invincible? Was the rape video some sort of rehearsed role-playing orgy that was used against him?
I can't figure it out. In fact, I'd even go as far as to say the whole thing is just flat out...well, mystical.
On a brighter note, the Violence Against Women Act (which also protects men) just got renewed, so at least some things make sense. Conversely, R. Kelly, who was once charged with seven counts of producing child pornography, is headlining this year's Pitchfork Music Festival.
See also: -The 15 Most Ridiculous Band Promo Photos Ever -The Top Ten Ways to Piss Off Your Bartender at a Music Venue -Crotching Whiskey at the Justin Bieber Concert and Getting Thrown Out: A Review
Follow RFT Music on Twitter or Facebook. But go with Twitter. Facebook blows.