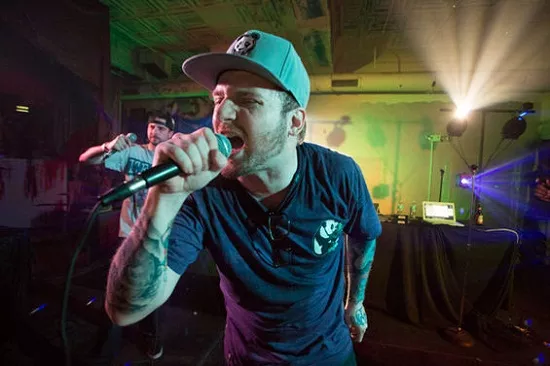 Kansas City's motor-mouthed, self-proclaimed "Nerdy White Kid" Mac Lethal played 2720 Cherokee over the weekend to a good-sized crowd of hip-hop lovers. A video of his nonchalant re-imagining of Chris Brown's "Look at Me Know," in which he raps at ludicrous speed while flipping pancakes ("Cook with me now") earned the rapper millions of views nearly overnight in November 2011, going fully viral and bringing big-time attention.
RFT Music's Theo Welling was in the house to catch the highlights.
Be sure to check out our full slideshow here: Mac Lethal at 2720 Cherokee.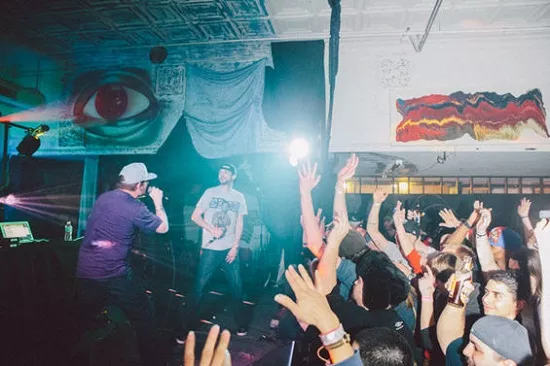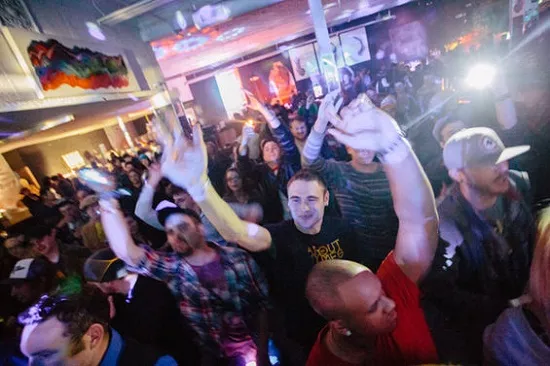 Theo Welling
The excited crowd at 2720 on Friday.