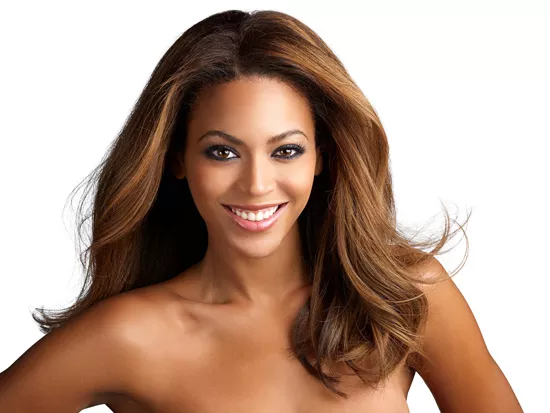 Barack Obama was inaugurated for his second term as President of these United States this Monday -- a day that notably was also a national holiday in recognition of Martin Luther King Jr. I'd wager that Dr. King would have seen this as a "win" -- a victory for the equality the man fought his entire life for, reflected in the highest echelons of our government. King's decades-long struggle for equal rights ended in his assassination, rendering him a martyr for the cause. Monday's inauguration could have been a beautiful, symbolic coda to this struggle and tragic death. Unfortunately, controversy shook the country to its very foundation when some dumb pop singer chose to mouth words over a backing track rather than actually sing them.
See also: -YouTube View-Count Scandal Grazes Beyonce and PSY Alike, Shows Viral isn't Always Viral -The 15 Most Ridiculous Band Promo Photos -106 & Park's Freestyle Friday Champ Tef Poe Releases New Song: Listen
Or maybe, more appropriately: Who the hell gives a shit? Can we, as a country, seriously have our heads that far up our own asses? Has the cult of celebrity and the public's obsession with the stars really gotten this out of hand?
Now okay, granted, we're in the business of music news here -- it isn't hard-hitting stuff, and there are (apparently) more important things in the world (not to me, especially, but I digress). I'm not going to pretend to be too far above the fray, but the National Enquirer we are not. It just simply blows my mind that Beyonce's did-she-or-didn't-she lip-syncing situation is the biggest takeaway discussion that we have following this inauguration. Google-trending topic and whatnot. Twitters ablaze. Every single media outlet reporting on it. Seriously, who the hell cares?
This isn't even the first time this has happened. CBS news identified several similar examples:
-In 1991, Whitney Houston lip-synced her iconic interpretation of "The Star Spangled Banner" at the Super Bowl.

-Oscar-winner and former "American Idol" contestant Jennifer Hudson did the same thing with the anthem at the Super Bowl in 2009.

-Faith Hill also performed to a backing track for "America The Beautiful" at the same event in 2009.

-At President Obama's first inauguration in 2009, Yo-Yo Ma's performance came into question over "hand syncing." The acclaimed cellist had said the instruments weren't working properly in the very cold weather.
Watch when they pull the mics away from their faces -- the words are still plainly audible.
I remember Milli-Vanilli-Gate. I was eight at the time, and had the group's tape. I was probably disheartened when I learned of that group's lip syncing scandal -- I couldn't tell you for sure though. I honestly don't remember. I was eight. A whole lot of folks were mad, though, and with good reason.
The major difference between this and that is that Milli and Vanilli (or whatever their names are; does it really matter?) NEVER sang on anything. They were simply two models with a more marketable image than the music's actual performers. Same thing with C&C Music Factory -- did you know that the girl that actually sang that song is one of the same that brought us "It's Raining Men?" You never would have thought so from the music video; that's a model that was hired to lip sync the song.
I find these examples to be infinitely more egregious than Beyonce's performance. At least it is actually her voice on the recording. The fact that she may have opted to use a pre-recorded track of her own vocals when she was about to perform in front of literally the entire world (not to mention in the presence of the President) does not ring as scandalous to me. How about we all just calm down and consider the historical and symbolic implications of this inauguration instead? After all, it could have been much, much worse:
Follow RFT Music on Twitter or Facebook. But go with Twitter. Facebook blows.