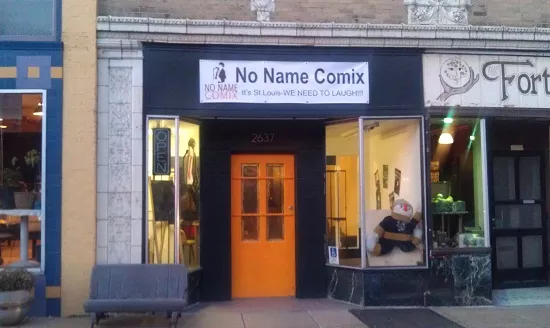 Cash a check. Buy coffee. Rent a TV. Eat tacos. Buy comic books and/or oriental rugs. Get your palm read. Then laugh at a comedy club. There's no place in St. Louis that offers all of that within three blocks, is there? The answer is yes. The sharp line of urban edge known as Cherokee Street has just welcomed St. Louis' newest comedy club, No Name Comix (2637 Cherokee Street; 314-699-4662). Local Comedian Ben Flug and a few other pioneers had a business idea related to the growing comedy scene in St. Louis: A club owned by local comics, using local sponsors -- most of them coming from other Cherokee Street establishments -- furnished using local up-cycled materials (Flug's words, not mine. In fact I don't know what that means, but I get it), booking talented local comics that are as-yet undiscovered. The action word here is local.
See also: -Colorado Comedian Ben Roy's Rise and What St. Louis Can Learn From It -The Best St. Louis Comedy Shows in January -Comedians Are The New Rock Stars
Locally-produced products from locally-living talent seems to be the theme of Cherokee Street and its surrounding neighborhoods. Think of No Name Comix as the farmer's market of comedy clubs.
"There's something happening down here on Cherokee I've been longing to see," Flug explains. "A multicultural creative entrepreneurial revolution. You've got hustlers and artists becoming business people just so they can pursue their dreams and share it with the community -- and we all look to take care of each other as well as we take care of our patrons. There was no way we couldn't be a part of that." The new addition to the neighborhood has been well-received, and No Name Comix opened to a packed house on December 20, 2012 with Wayne Wiskow, of Trenton, IL as the headliner.
While No Name Comix may be the first comedy club in the area, it's not the first venue to host comedy. Foam, the coffee bar on the corner of Jefferson and Cherokee, has put together a successful monthly stand-up comedy show for a while, focusing more on established national acts that are passing through St. Louis. While some may foresee the opening of the club as some sort of indie-comedy-scene turf war, Flug doesn't. "The success Kris Wernowsky has had with Foam was a huge confidence-builder that comedy would work in the area. I would love to partner with them in bringing more attention to Cherokee Street and the underground comedy scene in St. Louis at large. We've never looked at them as competition because of the different vibes and audiences we bring to the table, and I certainly hope they feel the same way."
If you're in the mood to laugh, comedian Eric Anker will be headlining this Friday and Saturday evening, with Preston Vaughn opening the show. Contact No Name Comix for details -- contact information and some pictures of the interior of the club can be found on the next page.
- Located at 2637 Cherokee, STL, MO, 63118. - Phone: (314) 699-4662. - E-mail: info@nonamecomix.com. - Website: http://www.nonamecomix.com - Facebook: http://www.facebook.com/nonamecomix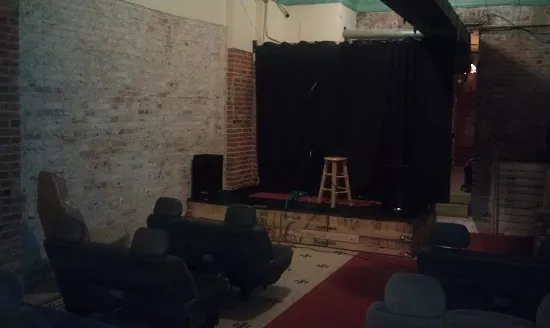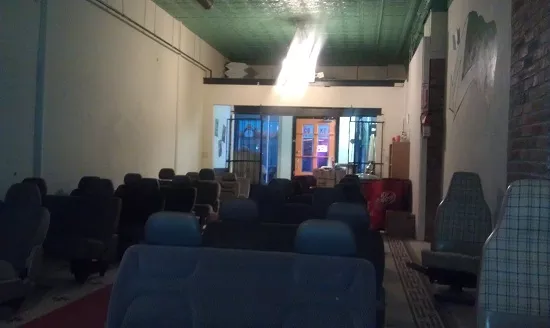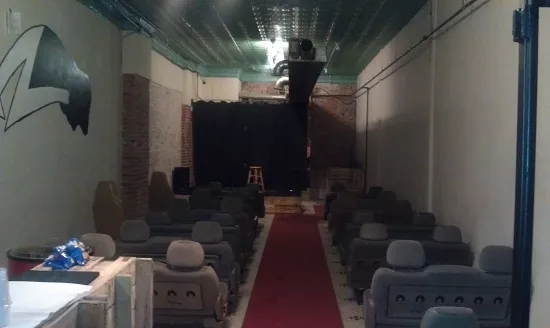 Follow RFT Music on Twitter or Facebook. But go with Twitter. Facebook blows.