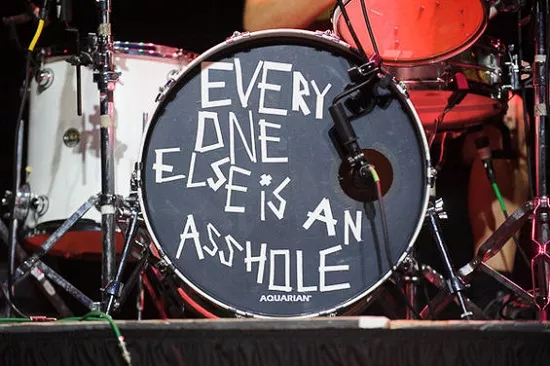 Reel Big Fish played the Pageant last night, delighting fans with pick-it-ups, upstrokes and all manner of ska-punk fury. The show was well-attended and fans were eager to skank the night away with the '90s most radio-ready third wave ska band. Our own Todd Owyoung was there with camera in hand to catch the highlights.
Be sure to check out our full slideshow here: Reel Big Fish at the Pageant.
Todd Owyoung
The excited crowd at the Pageant last night.