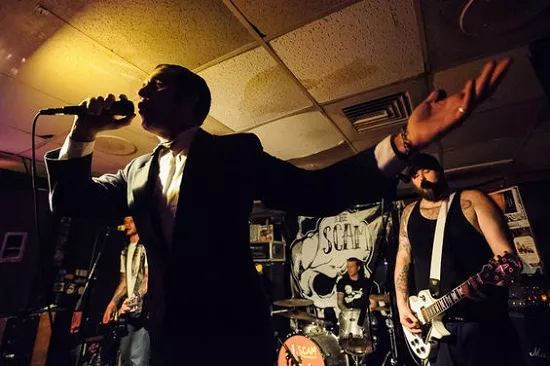 Jason Stoff
The Scam
St. Louis punks both young and old came out to Lemmons Sunday night for a show benefiting Gerry "Ayatollah of Rock & Rollah" Lundquist, trombonist of local ska-punk heroes MU330 and their Dill Records / Asian Man co-patriots, Skankin' Pickle. Live sets by the Unmutuals, the Scam, the Haddonfields and one-off group Gerry's Kidz (get it?) kept the crowd entertained and raffles from Pabst, Trader Bob's Tattoo and more helped to raise money for Gerry's mounting medical bills. Our own Jason Stoff was in the house snapping pictures; check out the highlights below.
Also, be sure to check out full slideshow here: Gerry Lundquist Benefit at Lemmons.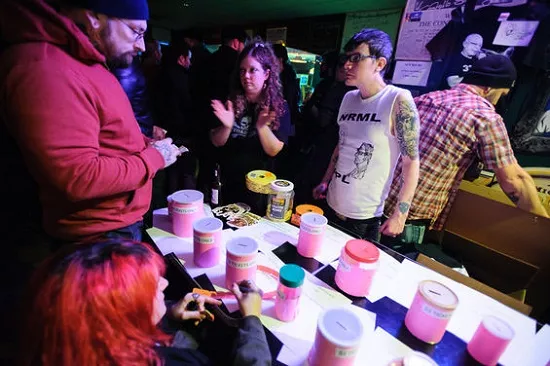 Jason Stoff
Attendees lined up to win raffle prizes.
Jason Stoff
Grand prize: An Ampeg wood Dan Armstrong guitar with custom hard shell case.
Jason Stoff
The man of the hour (right) with some fans.
Full slideshow here: Gerry Lundquist Benefit at Lemmons