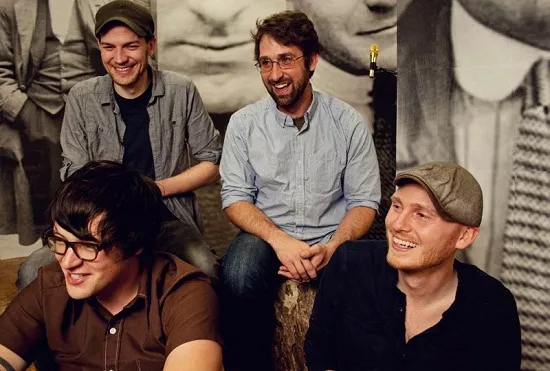 Whitney Barclay
So Many Dynamos
Some familiar names are listed on the latest South by Southwest line-up announcement, including our own hometown dance-rock heroes So Many Dynamos and local Grammy-nominated Christian rapper Flame.
Flame released his sixth studio album, appropriately titled The 6th in March of 2012. It would peak at number one on the Billboard "Gospel" charts and number two on the "Christian" charts. Check out our 2005 front-of-the-book feature story about Flame.
So Many Dynamos released its latest album in the form of a refrigerator magnet (no, really) and digital download in June of 2012. The band is also preparing to celebrate its ten-year anniversary with a show at Off Broadway on February 1. Watch for upcoming coverage of that event on these blogs.
Check out a video of the Dynamos performing "Matter of Fact" live in the studio, below. Even below-er than that, check out Flame's track "Caught in the Lights" off of The 6th. Best of luck in Texas to our hometown boys!