Editor: Tef Poe is an artist from St. Louis City. Through powerful imagery and complicated honesty, he has earned a reputation as one of the best rappers telling the story of St. Louis, which is about much more than one place. Poe has been featured in music publications such as XXL and Urb Magazine. His newest project War Machine 2 was released on June 5th and will be followed up by a full-length with DJ Burn One entitled Cheer For The Villain. Follow him on twitter @tefpoe. Get War Machine 2 here. Follow him on twitter @tefpoe. Get War Machine 2 here.
I believe the new year gives artists a chance to re-evaluate our momentum. It also gives the fans and music lovers a chance to press reset and take heed of the new trends and new artists that are likely to shape the course of the next 365 days. As a writer, this gives me a chance to test my psychic abilities and forecast a few predictions about specific artists in the upcoming year. I think about the music and the culture combined and I try to keep a finger on the pulse of where things are going. This week I want to talk about a few artists I believe will make a powerful impact in 2013. My opinion isn't the end-all-be-all concerning St. Louis hip-hop, but as a fan of music these are the artists I am personally paying attention to this year.
See also: - The Best Hip-Hop Release to Come Out of St. Louis in 2012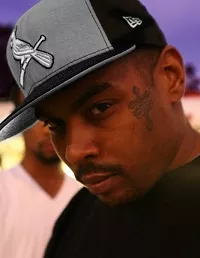 Kenny Knox - St. Louis hasn't had a universal street-music scene that appeals to all genres of the culture. We haven't seen a gangster rapper from Saint Louis create a movement that is also inclusive of the backpackers and hipsters. Some have tried, and many have the crossover appeal / talent / lyrical ability / image needed to get it done, but for some reason it just hasn't resonated. The most successful emcee's are hybrids, and Knox could potentially become one of the greatest hybrids our city has ever seen. St. Louis loves street music and it's only a matter of time before one of our very own home bred MCs becomes iconic on these levels. I think Knox's last album was extremely slept on, but recently he's been making a series of power moves that will help him leave a large footprint on 2013. His music is loud and aggressive, but his approach is also realistic. He makes gangster rap with just the right pinch of honesty to it.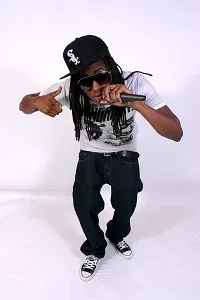 Saint Orleans - I am proud to say that I've watched this guy grow immensely over the last couple of years. His single "We Don't Luv Em" has morphed into a classic STL hip-hop club jam. On any given night of the week you can go out to a packed club anywhere in the city and witness an over-crowded dance floor grooving to this record. His stage show is extremely impressive and he's lyrically capable of going toe to toe with the best of them. As I said before, the best and most capable artists are typically hybrids of multiple styles. This means they can zone in and out of any lane without hesitation. Nas is a hybrid. Tupac and Lil Wayne are hybrids -- Saint Orleans is also a hybrid. In the the renaissance era of Saint Louis hip hop Saint O. will play a very important and critical role. St. Louis artists are known for bringing quality club jams to the table, but when an artist also brings lyricism and substance, things can suddenly blow up quickly.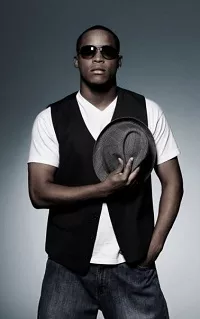 Allen Gates - Of all the people on my personal radar for next year, Allen Gates is definitely the one who would best be described as a "newcomer." You probably haven't seen him perform before. You're probably unfamiliar with his catalogue. But I believe he has enough of the "it" factor to become a contender for this town's hip-hop title belt if he chooses to do so. His music is overflowing with passion and his stage show is flooded with over-the-top energy. If partnered with the right producers, he's more than capable of making waves -- certain artists are intriguing enough for the public to fall in love with effortlessly. All Gates needs is a solid ground-level awareness campaign and this year will be huge for him. He makes honest music about his life experiences and has confidence oozing out of his pores. As a fan I'd love to see him put ten toes in the dirt and mash on these sucker MCs. Gates could definitely become a forerunner for bringing the realness back to Saint Louis music.
Family Affair -The Family is one of the most legendary St. Louis rap groups ever. Some people say they are our version of Outkast, UGK or even Bone Thugs N Harmony. I've had the chance to preview the group's latest LP, Suite 105, and I can tell you right now this is the most impressive effort since the glory days of their career. In 2013 I'm making a personal vow to work with them more -- full disclosure: I have a feature on Suite 105. In an era of weed smoking, hippies and hipsters, Family Affair has morphed into the perfect hybrid -- originally the group's sound was golden-era gangster rap. Over the course of time Rep and QB have both transformed into crafty songwriters with a purpose. Long before Lil Wayne became the gangster-rapper-hippy he is today, Rep and QB filled this void for the local scene. This is very unique group and I think they are money in the bank: two twin brothers with a very unique story attached to their music. You leave a Family Affair performance vomiting from drinking too much, and if you're a smoker -- well, I don't even have to finish this statement.
Honorable mentions (Keep your eyes and ears open for these people as well): Yo Banga, Spaide Ripper, Tag Team, Tray Foez, RT-Faq(Doorway), Ooops, Buff N Chubb, Gangsta Gritz, Black Spade, Legend Camp, Big IceBerg
Follow RFT Music on Twitter or Facebook. But go with Twitter. Facebook blows.