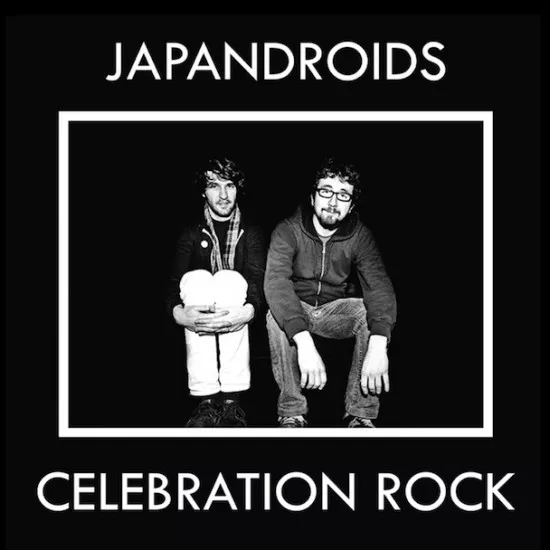 Japandroids - Celebration Rock
Japandroids' Celebration Rock is my favorite record of 2012 because I'm tired of albums that want to change my life. This is the simplest conclusion I can come to in my search for a deeper reasoning of what Celebration Rock means to me - or, more accurately, what liking Celebration Rock says about me. Even though Japandroids' record will land on almost every tastemaker's top ten list, it's likely to peak at #3 (your move, Pitchfork). Somehow calling the album my favorite feels like a rebellion. It's a slight middle finger move to a system I'm burned out on but not such a far departure to be futile. It's writing in Ron Paul for President rather than writing in Bart Simpson.
2012 bears minor significance to me because it's ten years since indie rock became the most important music in my life. In 2002 indie rock, to me, meant Q and Not U, Les Savy Fav, Dismemberment Plan, bands who had a bit of grit to them. Funeral by Arcade Fire was breathtaking upon release, but I see that record as the point in modern history when indie lost its rock. With that said, I instinctively want Japandroids to represent this element I've been missing, but that's not true. The record isn't profoundly unique; conceptually, it's the same record Oxford Collapse made twice. It does recall some ghosts of indie rock past, but it's the era of The Minutemen, The Replacements and the other bands I never really listened to.
Celebration Rock is essentially a pop punk record, and maybe it brings me to a time before I intellectualized music so much. That's probably not true either, but it does evoke a physical feeling that reminds me of being young and excited and vulnerable to sentiment in music. It's emo for adults.
Celebration Rock is not a perfect record. It's not even perfectly imperfect, like the first two Modest Mouse records. I love exactly half of it, and I skip track four ("For The Love Of Ivy") everytime I listen to the record. But that might be the point: I listen to the record. My favorite album of last year was tUnE-yArDs' w h o k i l l, which I have maybe put on twice this calendar year.
So perhaps I love Celebration Rock because it's just okay. It isn't overwhelming, and I don't feel like I need a nap afterwards. Many of my favorite records are just okay. Keep Guessin' by Hockey Night, We Are The Only Friends We Have by Piebald, and Mare Vitalis by Appleseed Cast are also just okay, as is the entire Minus The Bear discography. These just okay albums are the ones I end up coming back to, and I've listened to each of them more than the "Best Record Ever" of any given year.
My relationship with Celebration Rock as of now is unbalanced. I'm projecting too much of what I want and who I want to be toward the album. It represents my full-on acceptance of the just okay record, the kind I'd usually bury in my top 10 list (which I didn't even make this year), the kind I'd listen to after talking about some more "important" album. There is certainly some hypocrisy here, a reflection of my inner indie rock douchebag - after all, why Japandroids and not band with less hipster approval? Why not Gaslight Anthem?
With half a year under its belt, Celebration Rock hasn't failed me yet, and I do think it will stick to my ribs for some time. The album isn't trying to change my life, and that's what I like about it. Sometimes, I just want to rock.