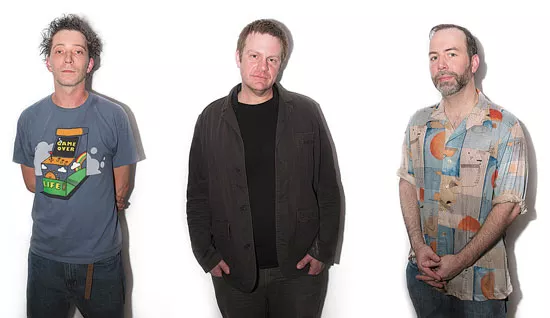 Yowie at The Heavy Anchor, November 21, 2012. Photos by Theo R. Welling.
Our annual Year in Music issue hits a newsstand near you today or tomorrow. For 2012, we've compiled a timeline of some of the shows, events and milestones that mattered most to us. And we'd like to hear from you -- do you agree? Do you have additions you'd like to see memorialized? Let us know in the comments or on Facebook or Twitter.
See also: -2012: The Year in St. Louis Music by the RFT Music staff -The 50 Best St. Louis Records of 2012 -After the Show photos by Theo R. Welling
The (incredible) photography in this week's issue comes from photographer Theo R. Welling's After the Show series, an extended sample of which you can view in slideshow form on this site.
Also in this week's issue is a list of the best 50 St. Louis releases of the year, compiled from a poll conducted of over a hundred area musicians.
Please pick up a copy of this week's paper -- there was a hell of a lot that happened in this city in 2012, and hopefully at the very least it will serve to help you look back on some of the things you'll never forget and those you wish you could remember.
Follow RFT Music on Twitter or Facebook. But go with Twitter. Facebook blows.