Adult Fur. Photo by Lindsey Ross
In this unprecedented edition of Nitpick Six, we narrow the scope and focus on the stellar work of local musicians this year. Here are the six best beats by local artists in 2012. Let us know your favorites in the comments, and we'll sample them, chop them up and throw down some 808 drops.
See also: -Electronic/Dance: Meet the 2012 RFT Music Award Nominees -These Beats Supposedly Get You High: We Test Them -The Six Sweetest Riffs Of 2012
6. Tef Poe - "Alcohol and Aderol"
Rapper (and RFT columnist!) Tef Poe's excellent mixtape War Machine 2 is well stacked with bangers, but the slightly chilled "Alcohol and Aderol" features the album's best backing track. Produced by Tom Beatz, the track features an old school soul sample, chopped up just enough to give an unsettling air to a song about drugs. And just when the hook drops and the beat is the most settled, well, you probably weren't anticipating that air horn.
5. Ra Cailum - "Al-Sham"
While it seems that producer Anthony Engelhardt stayed moderately quiet this year, he dropped the Ra Cailum Chimbus EP and collaborated on a few tracks with his buddy Jay Fay - one of which showed up in an Alexander Wang fashion show. Fay's influence comes through on Ra Cailum's "Al-Sham." The minimal, drum-heavy track is not as immediately grabbing as the songs Engelhardt released on last year's Finding My Way, but the payoffs are massive. "Al-Sham" is nothing but defied expectations; each beat is unusual, and each build releases into a section weirder than the last. Given the abuse of the predictable dubstep bass drop in so much electronic music today, the unconventional structure of "Al-Sham" is that much more effective.
4. Raglani - "Trampoline Dream"
Joseph Raglani made the leap from well-respected Kranky records to the elite-as-shit electronic label Mego for Real Colors Of The Physical World. Raglani's previous records fell loosely into the "ambient" category, but that word is inaccurate for "Trampoline Dream;" like much of Real Colors, the track is brimming with energy. Like everything Raglani has ever made, "Trampoline" is downright spiritual in headphones. But this track is completely danceable, which is impressive since there is hardly any sound that could qualify as a drum.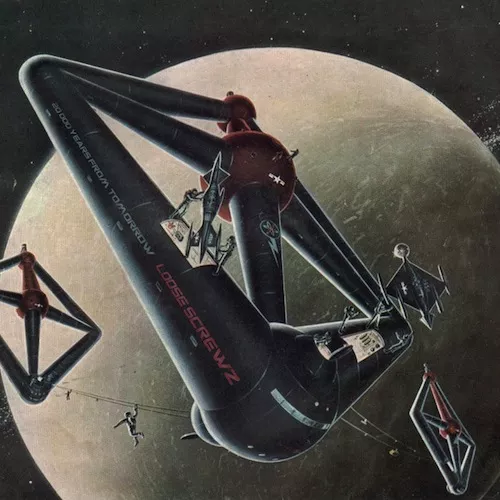 3. LooseScrewz - "Bloom Of The Android"
Damon Davis had a hell of a year heading up the FarFetched collective, producing records for Black James and 18andCounting, and making music as LooseScrewz and Scripts N Screwz. "Bloom Of The Android" first appeared on FarFetched's inaugural Prologue compilation and showed up again on LooseScrewz' 20,000 Years From Tomorrow. With its slightly off-kilter percussion, sci-fi synths, and one catchy-ass bass line, this beat is so strong, it could pop up on a half-dozen other releases without losing steam.
2. So Many Dynamos - "Analysis Paralysis"
Journalistic code says I have to mention that I was in this band. The one unequivocally awesome thing about no longer being a member of So Many Dynamos is that I can enjoy the band without hesitation. "Analysis Paralysis," the opening track on the band's self-titled teaser EP is fantastic, from the keyboard/guitar hook to the syncopated, laid back bridge. Drummer Clayton Kunstel is at his best, using his robotic octopus abilities to accomplish by himself what Stop Making Sense-era Talking Heads needed an entire percussion section to pull off. Dynamos' long-awaited fourth full-length drops next year, but "Analysis Paralysis" is proof that the band spent its down time getting down.
1. Rockwell Knuckles - "On The Road" (produced by Adult Fur)
This list could have easily consisted of six Adult Fur tracks. Ryan McNeely deserves the collaborator of the year award, or at least a gold star for playing well with others. His production on the first half of Rockwell Knuckles' "On The Road - Wonderful Face" is straight sinister, with drastic contrasts between a sparse kick/synth pattern and a hi-hat driven section with a piano falling down a staircase in the background. Sonically, the "Wonderful Face" half sounds like an R&B slow jam in which an alien monster breaks through the seductress muse's stomach every eight bars. Nobody makes beats with such an expert match of personality and execution as Ryan McNeely anywhere in the world. We're just lucky to have him in our city limits.
Follow RFT Music on Twitter or Facebook. But go with Twitter. Facebook blows.