Steve Truesdell
Wailing on an air guitar at a Wailers concert earlier this year at the Old Rock House.
It's been another steller year for live music in St. Louis, whether you were looking for the most legendary living pop artist or the quiet birth of a powerful local band. We've racked our brains and come up with our twenty favorite shows (they're listed below), but what tops your list?
Was it The Urge at the Pageant? Those Darlins at Off Broadway? Magnetic Fields at the Sheldon?
Something different entirely?Just sound off in the comments, of course.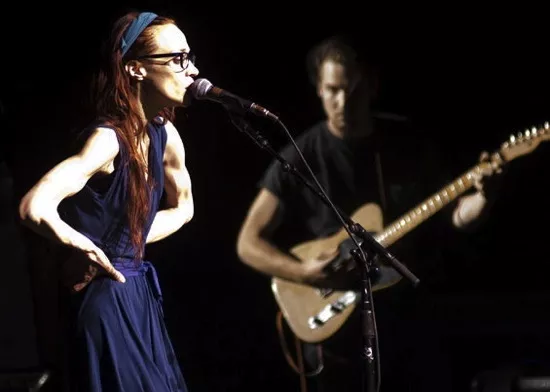 20. Fiona Apple at Peabody, July 14 Fiona Apple is not afraid of silence -- but at least a few of her St. Louis fans might be. At Apple's concert in June at the Peabody Opera House there were more than a few moments when hootin' and hollerin' from a few rowdy audience members seemed to threaten not only the experience of enjoying the singer's gripping live performance, but also maybe the singer herself. -- Liz Miller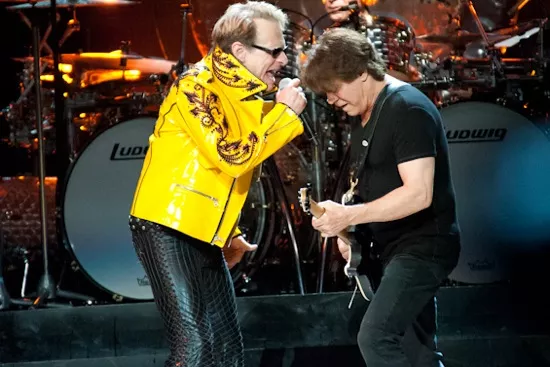 19. Van Halen at Scottrade, April 29 Van Halen came to the Scottrade Center on April 29, 2012 with Kool and the Gang in tow. The band, in its fifth decade, is back to its David Lee Roth roots.
18. R. Kelly at the Fox, November 15 R. Kelly inspires an adoration that bordered on worship from the rafter-stacked patrons of the Fox Theatre in November. -- Ryan Wasoba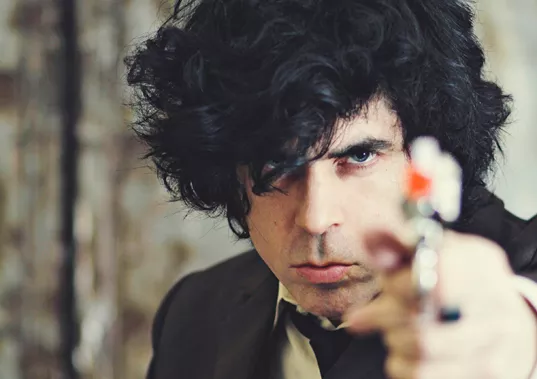 17. Chain and the Gang at Pig Slop Studios, April 21 In its second St. Louis appearance, Chain and The Gang succeeded in raising the roof. Besides Svenonius and Greer, the current lineup includes guitarist Brett Lyman, Madison Farmer on cool Danelectro bass, and drummer Fiona Campbell. Together, they lay down a spare rhythm with roots in garage-rock and soul. -- Mike Appelstein
16. Slaughterhouse at Old Rock House, May 25 For hip-hop fans who still appreciate lyricism, Slaughterhouse epitomizes the term "supergroup." Joe Budden, Royce Da 5'9", Crooked I and Joell Ortiz returned to St. Louis in April for the first time since 2009 -- this time bringing a stronger performance, a bigger catalog, and most importantly, bars. -- Calvin Cox
15. Walkmen at Plush, June 28 This was a no-bullshit show, straight into the tunes. We begin with a bunch of the new stuff, which manages the studio depth and warmth just as well in the cavernous Plush. Leithauser has a solid repertoire of front-man moves; he's mastered the subtle art of where to put your head relative to the microphone for maximum dramatic impact. -- Kiernan Maletsky
14. Tenacious D at the Pageant, July 23 Core members Jack Black and Kyle Gass took to the Pageant stage slowly in July, entering from the side in white glowing robes, hoods up. Triumphant, swelling classical music filled the house speakers as one of the band's roadies came out and removed the robes from the duo. -- Daniel Hill
13. Phish at Chaifetz, August 28 Maybe Phish was really living up to its proclamation that the 2012 Summer Tour would be one of the band's greatest, or perhaps the show's aim was to fuel the souls of the band's maturing following. Whatever the motives for this solid show, Phish arrived prepared and hit each moment of the first set with flying colors. -- Cassie Kohler
12. Die Antwoord at the Pageant, October 18 Last night, Die Antwoord shifted reality for a room full of screaming Midwesterners. -- Kristin Dennis
11. Demonlover / N. Nomurai at Smash Bar, February 15 N. Nomurai was coming off a recent sabbatical from shows. On February 16, the powerhouse trio showed up to sling its booming improvisations. -- Joseph Hess
10. Nick Lowe at the Sheldon, September 26 "I knew the bride when she used to rock and roll," sang Nick Lowe to wind down an hour of songs at the Sheldon last night. For its part, the not-quite capacity crowd knew the groom when he used to power, pop, pub and punk, when he used to answer to the title "Jesus of Cool." -- Roy Kasten

9. Woody Guthrie 100th Birthday Tribute at Off Broadway, July 14 88.1 KDHX, the hardscrabble radio station Woody Guthrie would have loved, threw a hell of a party for the folk icon on June 14 at Off Broadway. For nearly five hours on Saturday, heartrending harmonies from young troubadours met earth-shaking drum beats and plenty of funky bass jams as thirteen local artists and bands paid tribute to one of music's most influential figures. -- Leah Greenbaum
8. Big Freedia at Firebird, July 21 Big Freedia and her Divas came wiggling into the Firebird on Saturday. It was an unusual show. Unusual how? Let's cut straight to the end of a four-minute, logic-defying a capella freestyle from Freedia herself, half drum-line precise flow and half church choir wailing. --Kiernan Maletsky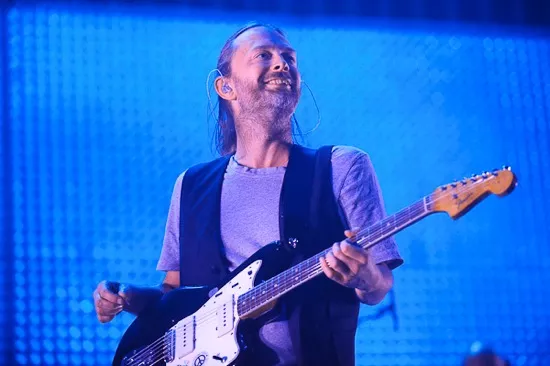 7. Radiohead at Scottrade, March 19 Thom Yorke set the standard for nonchalance, cracking off little streams of late-night consciousness between songs and dancing, limbs akimbo, with so much abandon that it is the thing mentioned most frequently in coverage of this tour. -- Kiernan Maletsky
6. Japandroids at The Firebird, November 20 Throughout its frenetic seventeen-song set on November 20, the Vancouver duo showed why it has earned its reputation as a great live band, blessing the Firebird with what was unquestionably one of the best St. Louis shows of the year. --Dave Geeting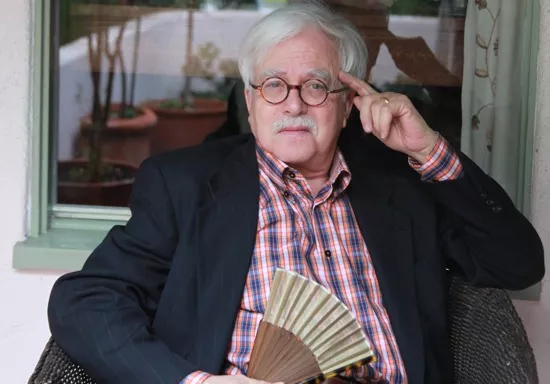 5. Van Dyke Parks at Luminary, April 5 Part concert and part monologue, Van Dyke Parks gave a tour of America in April at the Luminary Center for the Arts that touched on song craft, of course, but also literature, militarism, copyright law, first-world problems and the humbling power of nature. -- Christian Schaeffer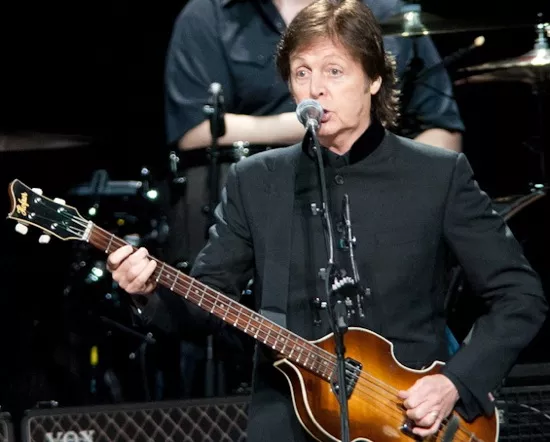 4. Paul McCartney at the Scottrade Center, November 11 70-year-old Paul McCartney tripped and fell face-first from his piano riser onto the stage at the Scottrade Center. It was halfway through the 35th song of a three hour set. He sprang back up, struck a pose like a cartoon thief caught in a spotlight, strapped on his guitar and started trading solos with his two guitarists. -- Kiernan Maletsky
3. Propagandhi at the Firebird, November 4 But Propagandhi doesn't want you to blow your brains out in frustration; the band sells a guitar and bass tablature book at its merch table so that with 40 or 50 years of practice maybe you too can become a guitar wizard. -- Rick Giordano
2. Lee Fields and the Expressions at Lola, September 16 Bathed in blue, like the hottest point of the flame, Lee Fields took to the row of subwoofers as the front row scrambled to clear off the empties. He went there again and again, rearing back with a clenched fist to give one long, majestic, guttural soul-scream. -- Roy Kasten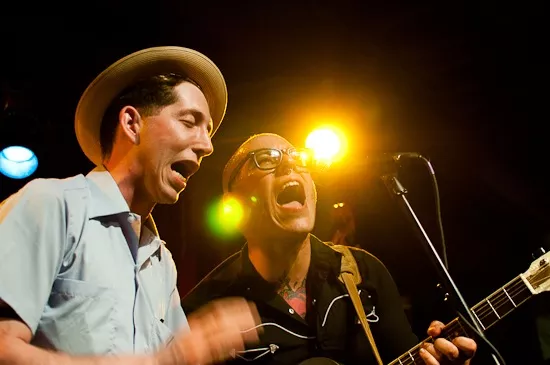 1. Big Muddy Chili Cookoff at Off Broadway, May 27 Big Muddy Records has always postured itself as more of a family than a profit-driven business venture, so when Big Muddy daddy Chris Baricevic rounded up label kinfolk and friends for a music-packed cookout over Memorial Day weekend, it seemed more like a family reunion (especially with all the acts that shared musicians) than a record label showcase. --Brian Heffernan
What show have been included but wasn't? Let us know in the comments.
See Also: - The Top Five Notes on My Bass Guitar - The Six Best Boring Albums of 2012 - The Six Sweetest Riffs of 2012