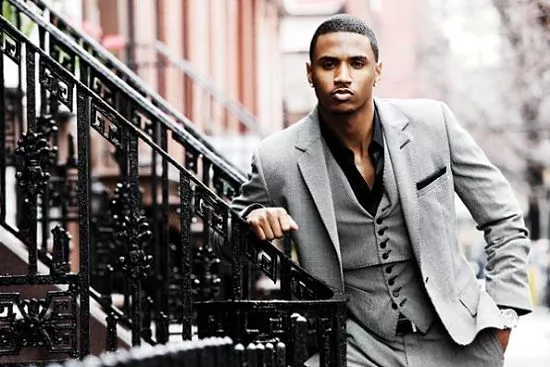 Trey Songz - Sunday @ the Fox Theater. (Not worth murder-suicide.)
Noted R&B heartthrob Trey Songz will be at the Fox this Sunday, but the show will absolutely not be worth killing a person and then yourself over. I just wanted to make that clear from the get-go since I suppose there has been some very heartbreaking confusion lately. Just to be clear, again: Trey Songz - Talented, but not murder-suicide material. (Seriously, this was a horrible tragedy, and it should be cause for serious discussion about domestic violence, drug abuse and even the effect of playing in the NFL. We do not mean to make light of the situation.)
There are several other great shows this week that are also not worthy of a self-destructive homicidal rampage -- High On Fire will play the Firebird on Thursday, The Incurables release a new record at Off Broadway on Friday, and the inimitable Without Motherfucking Order will abuse themselves for your amusement at Lemmon's, also on Friday. Check out the rest of our picks below, and please try to keep in mind what I said about brutally killing people and then yourself over any of these shows: Unnecessary.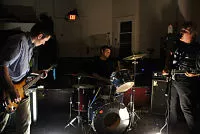 Trauma Harness Mon., 8:30 p.m. December 3 w/ You, Black James, Black Marble @ Apop Records - $5 By Joseph Hess The Wicked Witch of Belleville likes to throw musicians into a dirty black cauldron. She vigorously stirs the pot, concocting odd bands that creep and slither their way into nearby cities. Trauma Harness was born from the hiatus of Egg Chef, a beloved noise rock band signed to St. Louis' Apop Records. Since its start as a pet project of Egg Chef's Josh Jenkins and John Birkner of Shaved Women, Trauma Harness has quite literally hit the street, performing in bars and punk houses alike.
Speedwolf Tues., 8:00 p.m. December 4 w/ Tropical Storm, Bonerkill @ Fubar - $10 By Daniel Hill Denver's Speedwolf plays ripping thrash metal with heaps of Motorhead influence, from the gravelly vocal delivery down to the dirty thrash-rock riffage. Speedwolf is no tribute band, however; d-beat-style intensity and impressive technicality set Speedwolf apart from the cookie-cutter bands. Have you seen the cover of last's year's full-length, Ride With Death? Half-man, half-wolves wearing jean biker vests ride choppers across the open highway, while the Grim Reaper -- who looms over the horizon as large as the setting sun -- looks on. That image pretty much sums this band up nicely. Choice Pedigree: Members of Speedwolf used to play in crossover band DDC, also from Denver, which used to play St. Louis from time to time in the mid-aughts.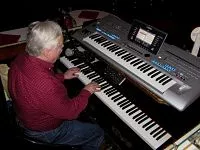 Mark Dew Wed., 8:00 p.m. December 5 @ Hideaway Restaurant & Lounge - Free By RFT Staff To walk into the Hideaway is to enter a place that seems frozen in time, where the dozen or so seats around the piano are packed with your grandparents' friends, decked out in chunky jewelry and tilted fedora hats. Ostensibly, they're here to listen to Mark Dew play -- he's here Wednesday, Friday, Saturday and Sunday nights -- but you're just as likely to hear one of those old-timers sitting around the piano trill Charlie Rich's "The Most Beautiful Girl." And when Dew finally has his turn at the mic, he'll say something humble, like, "I apologize; it should have been in the key of F." No matter. Dew is the conductor of this time-traveling train, and everyone's on board. Dew, who is blind, has been the piano man here for nearly a quarter-century and jokes that the best part about working here is, well, getting paid. He marvels at the younger set trickling in and its knowledge of the Cash and Sinatra songbooks: "The more the crowd gets into it, the more I play," Dew says. And that's enough to keep him around. "I'm not quite ready to be out to pasture," he says. "Yet."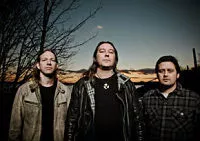 High On Fire Thurs., 7:30 p.m. December 6 w/ Goat Whore, Lo-Pan, Lion's Daughter @ The Firebird - $15 By Ryan Wasoba 2012 has been an eventful year for Matt Pike. Dopesmoker, the one track, hour-long 1996 masterwork by his defunct band Sleep finally saw a proper release, and his current group High On Fire dropped De Vermis Mysteriis. On Dopesmoker, Pike and his crew summoned hellfire from bong water, but Mysteriis furthers High On Fire's reputation as a band too diverse to be labeled simply as stoner metal. Lightspeed thrash riffs and noisey Slayer-esque solos coexist with Sabbath dirges. When it lets loose into full-on doom on "Madness Of An Architect," we're reminded that the band has the word High in its name. Animals As Openers: New Orleans' Goatwhore and local the Lion's Daughter are a fitting pair of warm-up acts, as both play death metal with black metal tendencies and are named after mammals.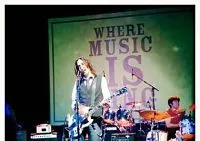 The Incurables Record Release Fri., 7:00 p.m. December 7 @ Off Broadway - $10-$13 By Christian Schaeffer If you only know Jimmy Griffin as the consummate tribute-show guitarist, you only know half of the story. Griffin's high-profile turns playing the riffs of Keith Richards, Jimmy Page and David Gilmour in increasingly popular tributes to classic rock icons have been a central part of sold-out spectacles at the Pageant and elsewhere -- the man simply looks like he was put on this earth to wrangle a Stratocaster behind thousand-watt bulbs, a cigarette Velcroed to his lower lip. His work leading the Incurables is more humble and refined; he's internalized 50 years of rock & roll know-how but largely sets those tropes aside for earnest, melodic songs that suit his smoky but sweet tenor voice.
Without Motherfuckin Order Fri., 9:00 p.m. December 7 w/ Beach Bum Alcoholics, Rowsdowser @ Lemmons - $5 By Daniel Hill Without MF Order's live show is unparalleled, being that most live music events don't include a frontman with a penchant for backyard wrestling style stunts. Come to the show and drive staples into him with a staple gun; he don't mind. The last set by WMFO involved a cheese grater, barbed wire, a Seattle Seahawks football helmet, a tazer, a trashcan lid and a horse whip, all used to send vocalist and ex-amateur wrestler Captain Perverto into a world of pain for your amusement.
David Cassidy Sat., 8:00 p.m. December 8 @ Lindenwood's J. Scheidegger Center for the Arts - $25.50-$43.50 By Allison Babka Nostalgia acts at universities and casinos are more prevalent than flies on a dog turd, but some performers warrant the extended exposure. Somewhat surprisingly, David Cassidy fits the bill. As a teen idol, stage actor and Celebrity Apprentice participant, Cassidy has remained in the public eye for 40 years. But Cassidy still gives the people what they want, performing "I Think I Love You" and "I Woke Up in Love This Morning" at his live shows and making every middle-aged soccer mom remember why they fell in lust with Keith Partridge in the first place. C'mon Get Happy: This summer, UK Legend released "Sex Like David Cassidy," mixing dance beats with bits of the Partridge Family's "I Think I Love You." On his blog, Cassidy gave the song his blessing.
Band Lotto Show Sat., 8:30 p.m. December 8 w/ The Exit Poles, Wet Dreamz, Mean Mug, Nip Fiends, RIP IT!, No Time For A Name @ Maurizio's Pizza - $3 By Michael Dauphin Local promoter Rob Ruzicka has brought plenty of noteworthy punk and hardcore acts to St. Louis over the last ten-plus years, but this Band Lotto Show he assembled may be his most lofty endeavor yet. The premise: pool together 24 members of the local punk scene, draw their names from a hat, and every four members drawn are in a band together. The lot of musicians features members of the Humanoids, Bunnygrunt, The Rabies(!), Sex Robots, Doom Town and more. These newly-formed bands have been practicing for months, and for most of them, this will be their first and last time playing together. A New Slice of Downtown: This event marks the first of many shows to take place at Voce, a venue located inside the newly-developed, and recently-relocated, Maurizo's Pizza.
Trey Songz Sun., 7:00 p.m. December 9 w/ Miguel, Elle Varner @ The Fox Theatre - $48-$68 By Dan LeRoy Conventional wisdom is that today's dog-eat-dog musical world doesn't permit a major-label artist to slowly build a fan base in the limelight. That ignores the story of Virginia's Tremaine Neverson, however. Otherwise known as mainstream R&B singer Trey Songz, he survived middling sales of his first two albums to strike gold on his third release, last year's Ready. And he's parlayed multiple mixtapes, savvy collaborations (like one with Internet sensation Drake) and big breaks (a 2009 opening spot for Jay-Z) into his now status as a full-blown headlining performer.