All photos by Jon Gitchoff. Full slideshow: Twiztid at Pop's Nightclub
I know what you're thinking: Eh, it's just some face paint. That's why these two are coming in at number ten. You just wait.
Horrorcore duo Twiztid stopped by Pop's Nighclub last night, bringing out the local contingent of the Psychopathic Records Family. As usual, this was an occasion for celebration in the form of face paint, fake blood and hatchet men aplenty. Our own Jon Gitchoff was there to brave the Faygo and meet some of the fine folks who will be taking especially lengthy showers before work this morning. Those two up there? High quality face paint and we like the coordination, but they barely made the cut.
Note: When we say "Psychopathic," we mean "in the spirit" and not "mentally unstable." That would seem to be an obvious distnction, but apparently the FBI hasn't figured that out.
See also: -Slideshow: Juggalos Take Over Pop's in Sauget -The Nine Most Bizzare Moments In Juggalo History -If Juggalos Are A Gang, Why Are They Starting Charities? -Juggalobook.com: Social Networking for Wicked Clowns
Nine: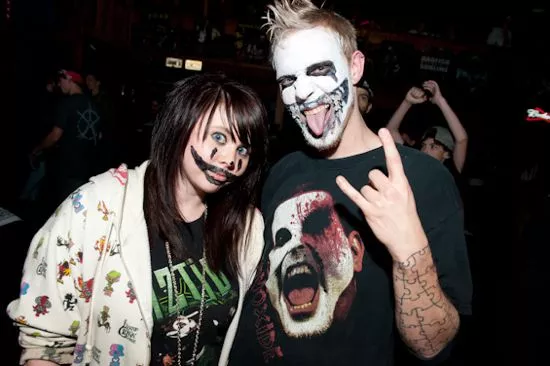 Eight:
Seven:
Yeah, at their own show, can't even crack the top five.
Six: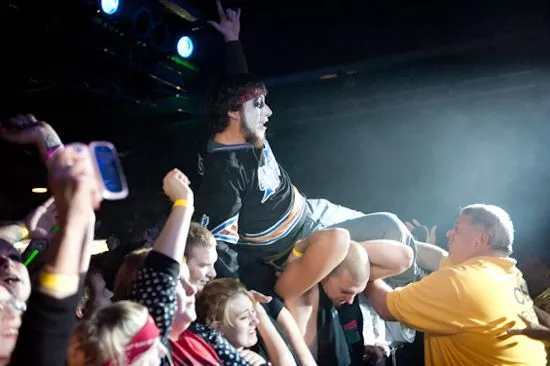 Five:
Four:
Three:
Two: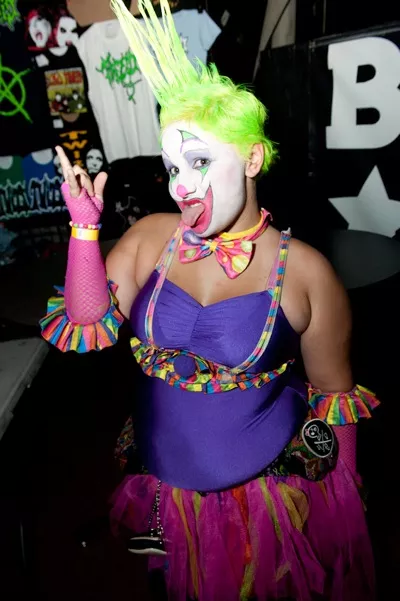 One:
---