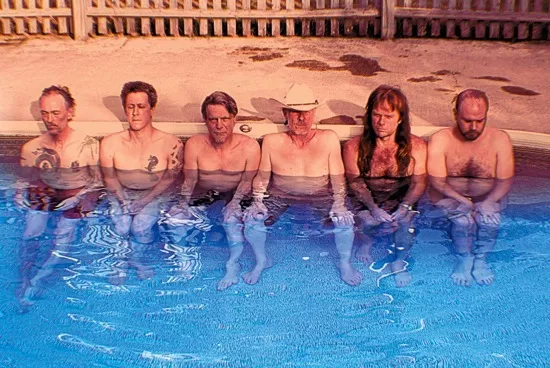 Swans: Most disturbing pool party ever.
This week's list is a bonus-deluxe-super edition, with TEN shows instead of the usual nine, on account of this Tuesday getting twice its usual attention. There's good reason: Tuesday night features separate appearances by both ska legend the Skatalites and nihilistic post-punk pioneer Swans. They're both going to be terrific shows, and its a shame they can't be combined, but somehow I don't think there's much crossover fan-dom in the groups' audiences.
Which got me thinking....what if we created a new kind of music that crossed Swans' crushing no-wave nihilism with the Skatalites' infectious up-beat rhythms? Up-strokes on the guitars coupled with crippling, existential depression, all supported by the strangest sounding horn section ever. My working title for the band is "The Swantalites" but I'm not married to it.
Update: We'd like to send you to the Skatalites show -- improve on The Swantalites for the name of this Franken-band. Our favorite gets into Off Broadway for free tonight.
In other news, Waka Flocka Flame is playing the Pageant tonight, and I think it is desperately important that you watch this music video immediately. Spoiler alert: Featured prominently is an eight-foot-tall partially animatronic rooster and a diamond-bedazzled Foghorn Leghorn pendant. So yeah....the rest of our picks follow.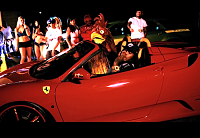 Waka Flocka Flame Mon., 7:00 p.m. October 22 w/ Wooh Da Kid @ The Pageant - $25-$27.50 By Kiernan Maletsky From this 2011 show review: Waka Flocka Flame, who is one actual album and three years into his career, is your hysteria-inducing, panty-dropping, totally uncontested king of Super Jam Four. And he didn't even headline -- that honor went to Ludacris, perhaps because neither Waka Flocka nor Wiz Khalifa (the second-biggest draw) actually have enough material to justify an hour-long set. But let's not get confused: A teenage girl looked me in the eye and then elbowed me in the dick to prevent me from moving past her to the photo pit during Waka's set. For Ludacris, I could have stood right in front of the stage and spun around with my arms outstretched without hitting anyone.
The Skatalites Tues., 8:00 p.m. October 23 w/ Murder City Players @ Off Broadway - $20 / $23 By Roy Kasten Many of the giants of the golden age of ska and reggae have fallen, but many still skank among us. Rock steady and ska pioneer the Skatalites has survived the passing or retirement of most of its original members, with only septuagenarian alto saxophonist Lester Sterling and singer Doreen Shaffer connecting the band to its glory days of the early '60s. But because the Skatalites have always been a shifting association of musicians, adaptable as the backing band on scores of essential reggae and ska recordings, its reunions and regroupings have been consistently satisfying -- and its current live show a potent, joyous celebration of blistering brass and relentless rhythms. What to Wear: Leave your tight two-tone digs at home; come dressed to dance -- wild and free -- or don't come at all.
Swans Tues., 8:00 p.m. October 23 w/ A Hawk and a Hacksaw @ The Firebird - $22-$25 By Paul Friswold From this album review: This is the sound of drowning in your own lungs. This is concussion and suffocation, the shambolic waste of the perpetual drunk thrashing desperately to stay afloat and swallowing greedily when he slips under the surface. This is the hacking, dry-heaving moment of willful, welcome negation. This is the long unbroken stare into crusted weary eyes that wonder at still being alive despite the self-inflicted damage. This is the horrific splendor of Swans during the dying days of the '80s, when they were killing themselves to create something beautiful.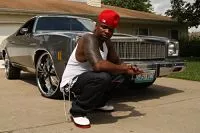 Stevie Stone Wed., 6:00 p.m. October 24 @ Pop's Nightclub - $15 By Calvin Cox From this 2010 show review: Columbia, Missouri, native Stevie Stone held the warm-up spot. Stone, who's signed to Ruthless Records, has been gaining an underground following of late largely thanks to "Midwest Explosion," a collaboration with Tech N9ne which he released earlier this year. His gritty, raspy voice (similar to DJ Kaos) and fluid delivery are well-suited for his hardcore style.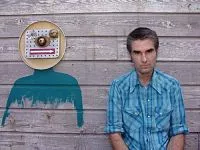 Jim White Thurs., 8:00 p.m. October 25 w/ David Beeman @ Off Broadway - $12 By Roy Kasten The full title of Jim White's 1997 debut The Mysterious Tale of How I Shouted Wrong-Eyed Jesus tells you almost everything you need to know about this Southern gothic savant. What it doesn't tell is how much beauty his music contains, how he orchestrates voices and whistles, loops and found sounds, pedal steel and banjo into small, dark movies of Southern life. In their beauty they rise above primitivism and local color and become universal. That transcendence is everywhere apparent on this year's Where It Hits You, his first studio album in five years, and one of the funniest and wisest country-folk albums of the year. Once in a Lifetime: Jim White rarely tours widely enough to bring him to St. Louis. This week's show could be your first and last chance to see this true genius in action.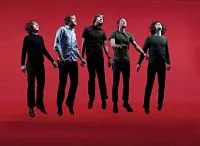 Minus the Bear Fri., 7:00 p.m. October 26 w/ Cursive @ Plush - $18.50-$20 By Ryan Wasoba Minus The Bear and Cursive: the best tour of 2002 in 2012. But this double bill is hardly nostalgic. In the years since their initial popularity, both bands have miraculously maintained relevance. Minus The Bear carved a niche as an electro-prog dance band, as others aped its early material's gymnastic two-hand tapping. Cursive embraced its eccentricity while the modern emo movement it helped craft became watered down and over-saturated. Both are supporting new albums (MTB's Infinity Overhead and Cursive's I Am Gemini) that explore new territories without abandoning home, a common practice for two bands who have not only survived against the odds but flourished. Ten Years Ago In STL: Cursive played at Mississippi Nights with Thursday, From Autumn To Ashes, and Engine Down. Minus The Bear played the Hi-Pointe with Isis, Oxes, and Dälek.
Freelance Whales Fri., 9:00 p.m. October 26 @ The Firebird - $18.50 By Ryan Wasoba While "the kitchen sink" has become a metaphor for excessive instrumentation, Freelance Whales is one of the few bands capable of successfully (and literally) using a wash basin as a kick drum or reverb tank. The quintet's unorthodox, diverse instrumentation -- which also includes mandolin, acoustic guitar, bass, glockenspiel and trash percussion -- is not the result of intentional weirdness but rather an enthusiastic exercise in repurposing and recycling. This green-movement-approved quirk provides just enough ornamentation to its celebratory folk rock without devolving into novelty. Better yet, its off-the-grid independence from electricity prepares the band for the inevitable nuclear holocaust. When cities become wastelands, Freelance Whales will be digging through the rubble to see what sounds cool when hit with a drumstick.
Anacrusis Sat., 6:30 p.m. October 27 w/ Clenched Fist, Compelled to Destroy, Animated Dead, Demonicon, Intracranial Butchery @ Fubar - $10 By D.X. Ferris In the late '80s and early '90s, Anacrusis was the St. Louis ambassador for the golden age of heavy metal. The quartet had already hit the road with acts such as Mercyful Fate, D.R.I. and Overkill when Chuck Schuldiner, the late mastermind of legends Death, personally invited the group on tour in 1993. That same year, legendary producer Bill Metoyer, who'd worked with Slayer and Trouble, polished up the group's last album, the Metal Blade release Screams and Whispers.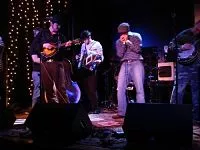 8th Annual Halloween Hootenanny Sat., 7:00 p.m. October 27 w/ Strawfoot, Whiskey War Mountain Rebellion, Hellblinki @ Off Broadway - $10-$13 By Christian Schaeffer From this 2009 record review: From the start of Strawfoot's second full-length, How We Prospered, it's clear that the ramped-up bluegrass band has lightened its mood. Where its debut album, Chasing Locusts, was scorched by fire and blackened with brimstone, Prospered finds no small amount of joy in the dark folds of its Gothic Americana-inspired songs. The disc kicks off with the jaunty, banjo-driven "Broken Crown," which careens along with fiddle and guitar solos and a knee-slapping rhythm. Singer Marcus Eder has grown into his high-pitched, occasionally pinched delivery, and he inhabits these songs rather than merely performing them. Gone, too, are many of the Civil War-era string band affectations that saddled parts of Strawfoot's debut record; this time around, the band isn't shy about mixing influences, as on the raw, electric guitar-led "Invisible Man." Later on the disc, the distorted Irish folk of "Churchyard Cough" recalls the Clash-meets-Chieftains aesthetic of the Pogues and Flogging Molly.
Primus in 3D Sun., 6:00 p.m. October 28 @ Peabody Opera House - $35-$55 By Daniel Hill Primus is a hard sell to most people. Admittedly, it takes a certain brand of goofball to tolerate the band's jam-tacular music, or maybe it would be more appropriate to say it takes a certain brand of tolerance to enjoy these goofballs. But either way, the point is made: Primus is weird, and Primus fans are really weird. Enter Primus in 3D, wherein weirdo fans will don special 3D goggles and the Peabody Opera House will be transformed into a three-dimensional wonderland for the band to interact with during the performance. This 21-date-run is being touted as the "first ever 3D enhanced tour," and if all goes well, Claypool and the gang intend to replicate and expand it in the future. Just Say No: Every detail of this show simply begs for the use of drugs prior to arrival -- whether as enhancement for fans or as escapism for trapped employees. But come on, think of the children, or something.
---