Cassie Kohler
Hydrate!
Make it official: there was a full blown rave at the Scottish Rite this weekend. Booty Halloween 9, presented by 4sho Productions (yes, this is the 9th year... have I been living under a rock?) was three rooms of hard EDM, florescent rainbow light shows, clouds of (ahem) herbal smoke and seas of sweaty bodies rubbing on strangers. So, how does one plan for and attack a seven hour (yes: seven) EDM concert? Here's a guide to ensuring the best rave experience possible.
See also: -The 10 Best Costumes of Booty Halloween 9 -The Ladies of Booty Halloween 9 -Pulse Festival at the Old Rock House: Photos
Step 1: Physically and mentally prepare yourself for the evening.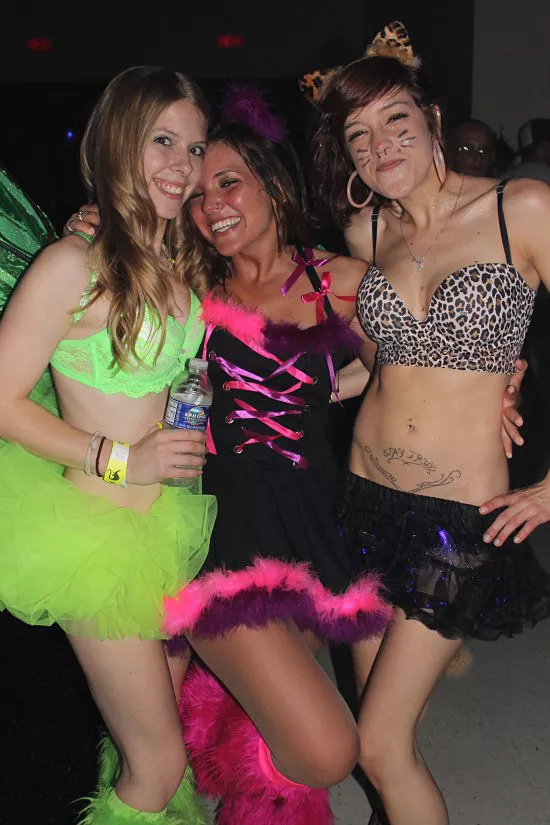 Tip: Dress yourself appropriately. It gets hot on the dance floor. The general rave consensus is: less is more.
Tip: If there is theme, please dress in a costume. Dressing to please is one thing, pulling out the stilts for the night shows true dedication.
Tip: Themes are open ended. Even if an all out costume isn't for you, there are plenty of environment appropriate options available.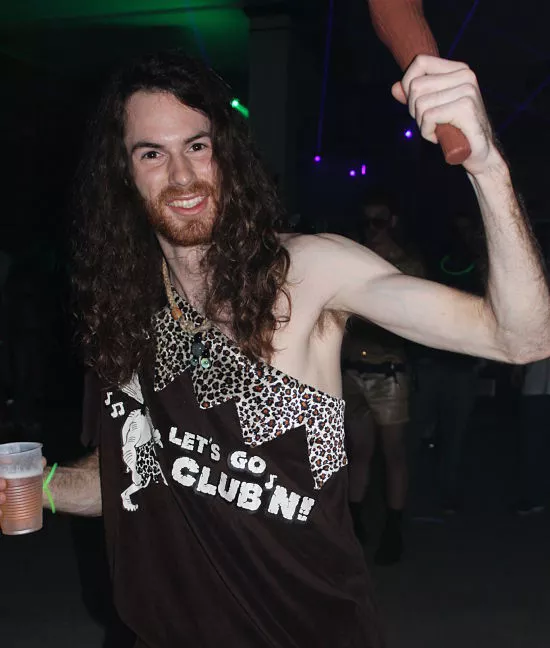 Tip: There's nothing wrong with showing off a little butt check.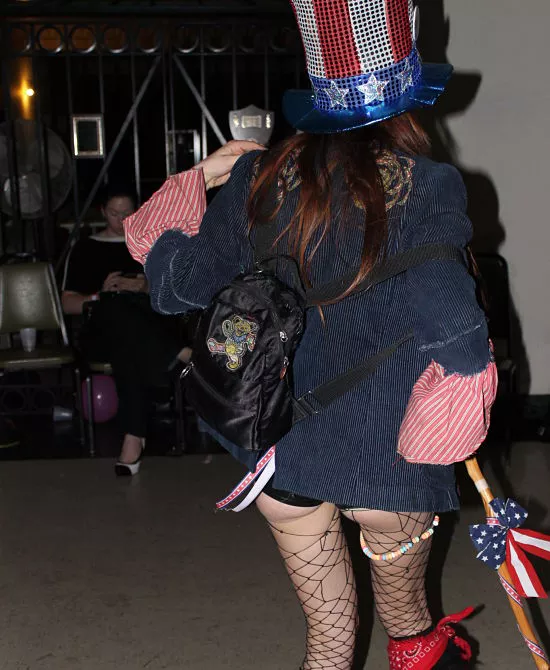 Tip: Body paint is always welcomed and a great way to show some skin without actually showing any. Art Monster happens to do airbrush painting, a much better option to water-soluble paints. No one wants to leave run off make-up on their new dance partner and potential late night friend.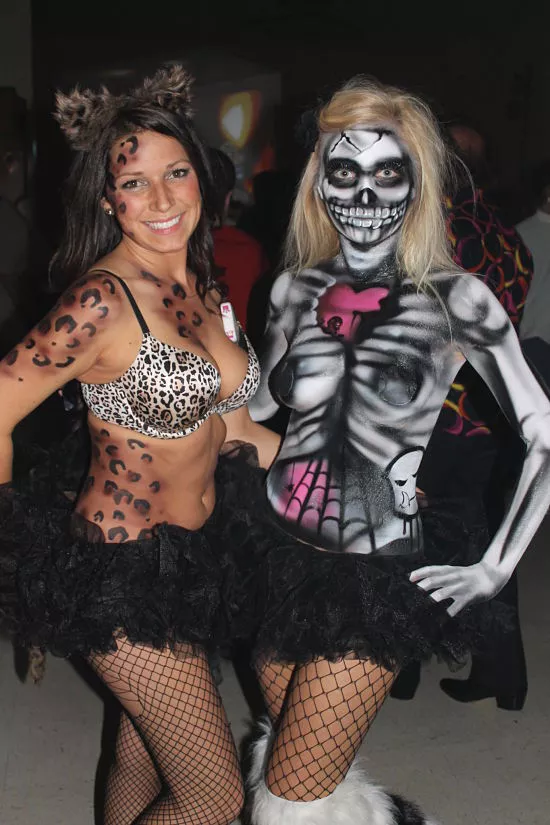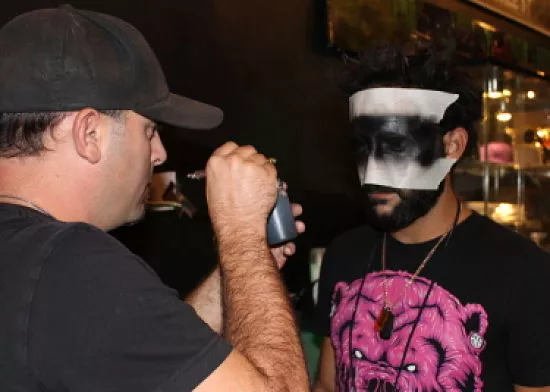 Cassie Kohler
Chris Sabatino, owner of Art Monster, getting airbrushed to finalize his costume.
Step 2: Go to the Rave.
Tip: Grab your friends. You're bound to lose them. But the more people you know, the higher your chances of finding them all again. (The Art Monster crew was nice enough to let me follow them. I lost them immediately.)
Tip: Locate the bathrooms early in the night. This will be important information for later in the evening when you've forgotten where you left your mind. Also, the Loofah Lady will not help you wash your hands. Don't bother asking, I already tried.
Step 3: The Only Rave Rule is DANCE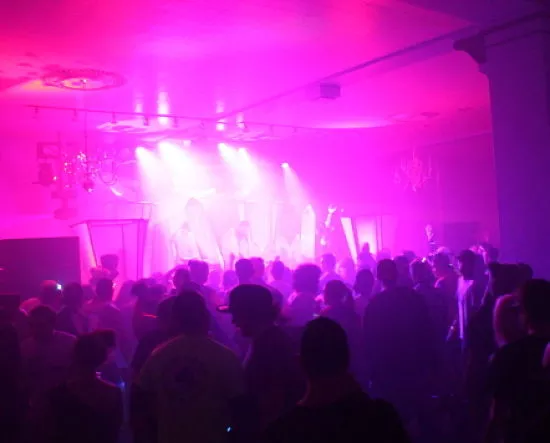 Dance tip: Always through your arms in the air to body rattling bass drops. Don't stop dancing until you have successfully danced around every stage in the venue.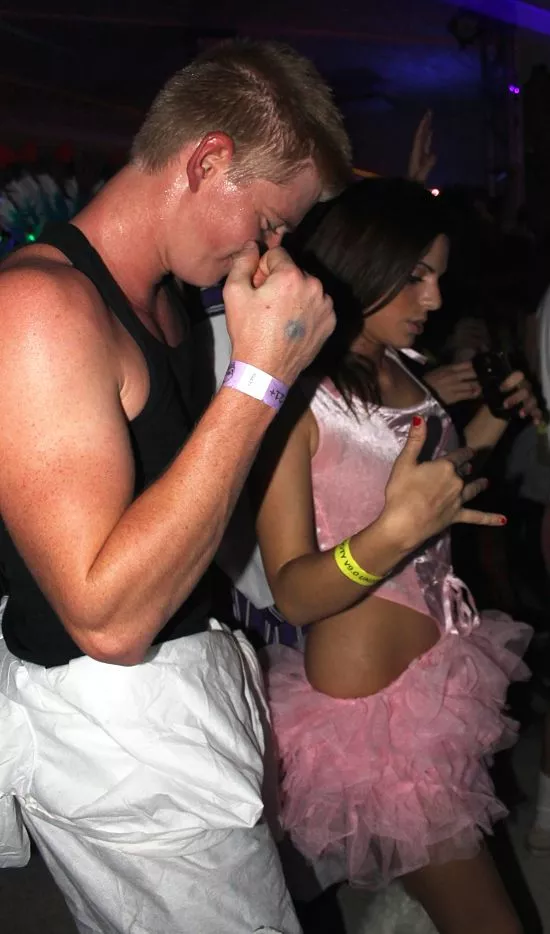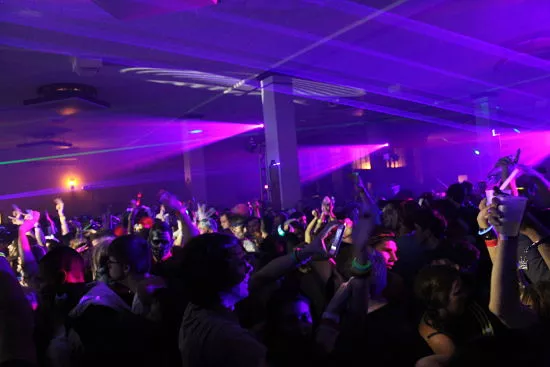 WARNING: At some point, things will get very hazy. Your mind, your judgement or your camera lens, due to a continually rising body heat index. Just run with it and wonder about your actions later.
Tip: Crystal Method will put everything back into focus for you. Well not completely, but you will dance or hold year head overwhelmed by the effects of the drugs.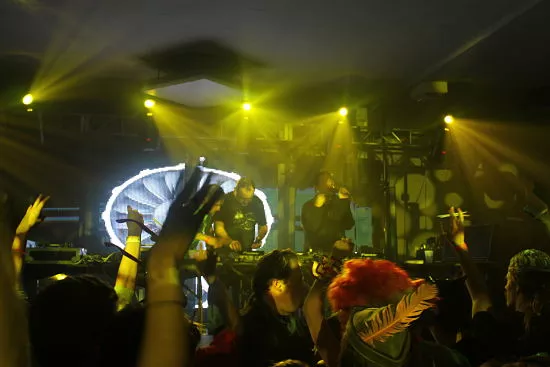 Note: It will get weird, as weird as humanly possible. Glowing is good. Glowing and spinning is great!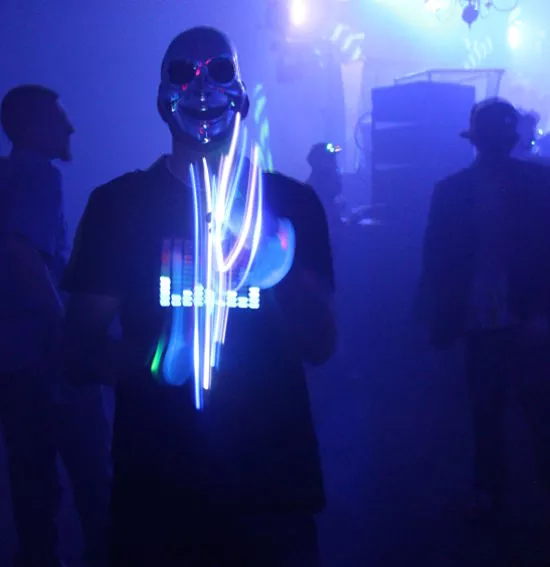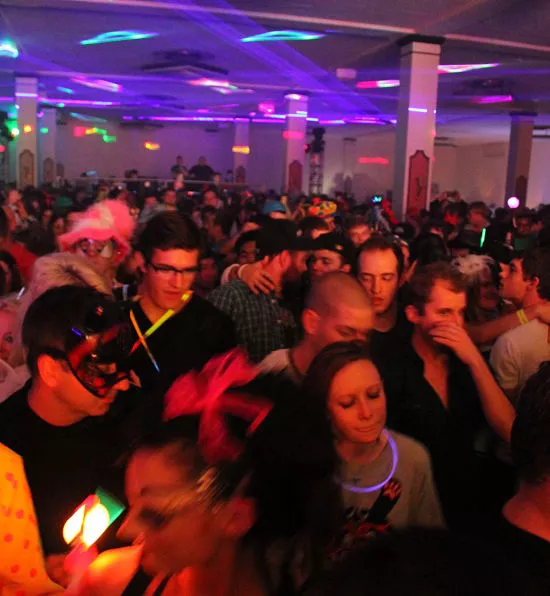 Dance tip: Climb on someone's shoulders to differentiate yourself from the rest of the crowd.
Dance tip: Climb on stage and hope the DJ and security have absolutely no problem with it. Don't be apprehensive or they will catch you.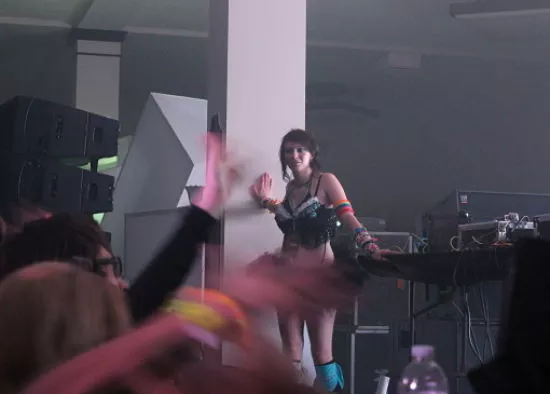 Tip: Accept that you are a part of the herd.
At some point you will need to step out side for a breath of fresh air or a cigarette. You are now part of the cattle herd. Be patient, don't worry, security is currently reminding those who've forgotten how stairs work.
Step 4: Re-find your friends!
There's nothing more reassuring than knowing they are still alive.
Step 4: Go Home. The party is over. Leave with old or new friends, go home alone. Eventually you will have to enter back into the world. If you're wondering what strangers are staring at, it's you.
---