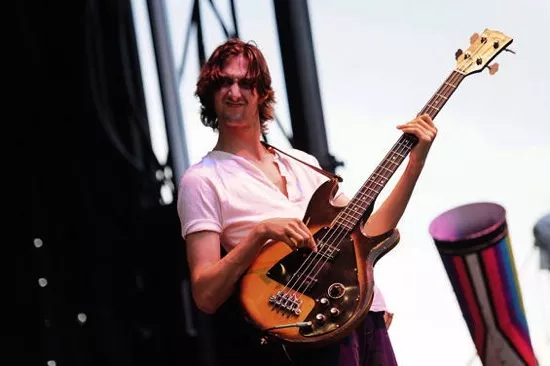 First, a joke: A man visits an Indian reservation. The tribe's chief leads him on a tour, and the man hears drums in the distance. "What are those drums?" he asks. The chief replies, "When the drums stop, bad things happen." They continue the tour, but the man keeps getting distracted. "Excuse me, what happens when the drums stop?" he asks. The chief again replies, "When the drums stop, bad things happen." Seconds later, the drums stop and the chief freezes. The man nervously asks, "What bad thing is going to happen?" The chief answers, "Bass solo."
See also: -The Six Best YEAHs in Rock & Roll -St. Louis' Best Bassist: Kenny Snarzyk -Paul Simon at the Fabulous Fox Theatre, 11/15/11: Review and Setlist
I knew one day I'd have to make this list, but I've been putting it off. Bass solos in a rock-song context tend to be lame. Traditionally, good rock bassists are tasteful, and tasteful bassists rarely solo. But as science teaches us, improbability does not render something impossible. Excellent bass solos exist, but their frequency is lower than the extra B on an Ibanez five-string. Here are the six best bass solos in rock. Let us know your favorites in our comments.
6. Paul Simon - "You Can Call Me Al" (3:44)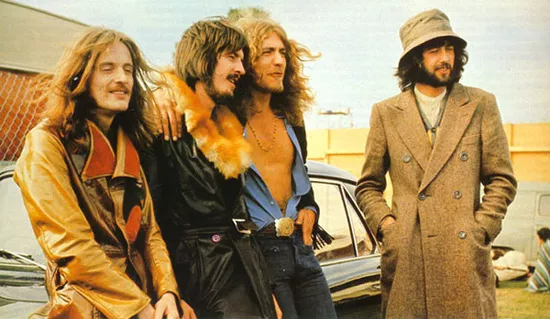 5. Led Zeppelin - "Lemon Song" (2:58)
4. Phil Upchurch - "You Can't Sit Down" (1:24)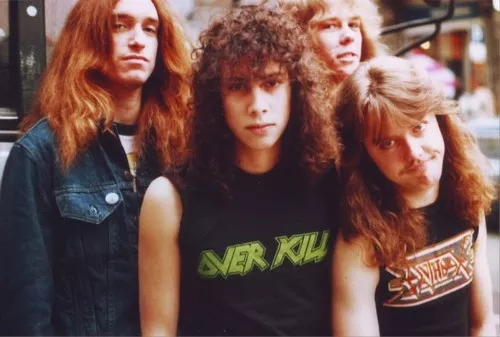 3. Metallica - "Anesthesia" (entire song)
2. Rancid - "Maxwell Murder" (0:59)
1. The Who - "My Generation" (0:55)
There's a notable distinction between "electric bass" and "bass guitar." Bassists who tend to distance themselves from their higher-octave brethren prefer "electric bass." On The Who's "My Generation," John Entwistle is a bass guitarist. He might actually be The Who's second lead guitarist; he not only trades lines with Pete Townshend, he makes the six-string legend sound weak. And like the Phil Upchurch example on this list, he plays hard enough to push his amp to the point of distortion. There are a plethora of intellectual, collegiate adjectives in the music criticism canon, but none describe John Entwistle's work on "My Generation" better than "badass."