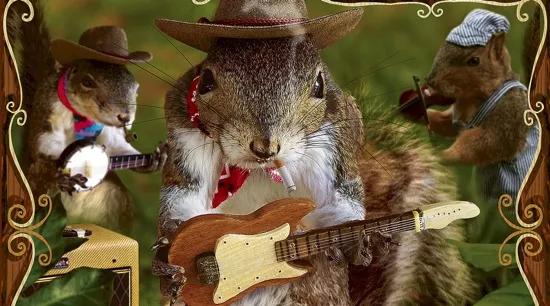 Selecting the Riverfront Times' Best of St. Louis 2012 was no picnic. Choosing the winner meant several worthy candidates would go unmentioned -- until now. In this RFT Music series, we're working our way through notable runners up in a number of categories.
Naming your band is hard. So hard, in fact, that groups almost invariably go through a couple false starts before the first record (or show, even). You want something memorable, unique and that you won't mind living with for the lifespan of the group. Here, dear readers, are ten St. Louis bands doing it right:
See also: -The Best of St. Louis 2012 Music Winners The Eight Bars With the Best Beer Selections in St. Louis The Ten Best 3 a.m. bars in St. Louis. The Ten Best Neighborhood Bars in St. Louis The Ten Best Juke Boxes in St. Louis
10. The Hobosexuals Because obviously.
9. Ransom Note We're suckers for puns; this won't be the last double or triple-meaning on this list.
-Facebook -Homespun Review of It's You
8. Bible Belt Sinners Honestly? It's just got a good ring to it.
7. Tight Pants Syndrome Sociological fashion commentary or preview of singing register? You decide.
-Facebook -2011 RFT Music Awards: Best Pop Band (also a winner in 2012)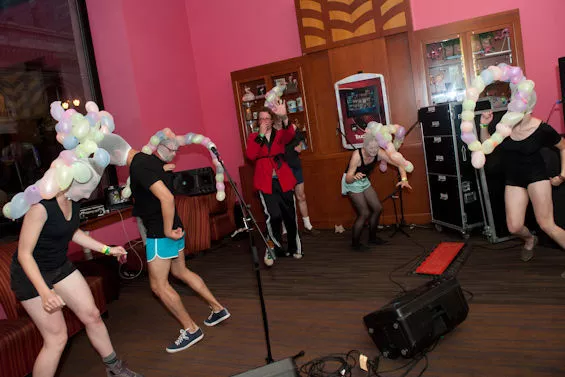 6. Googolplexia As easy to Google as it is to misspell as "Googleplexia." Fortunately, the title of his first full-length is here to keep us straight.
-Pancake Productions artist page -Rob Severson's Many Labors of Love: Feature
5. So Many Dynamos That it has deserved a place on this list for so long is a testament to So Many Dynamos' staying power. It's as solid backward as it is forward and it's got a built-in mascot.
-Website -Circuit Breakers: RFT Cover Feature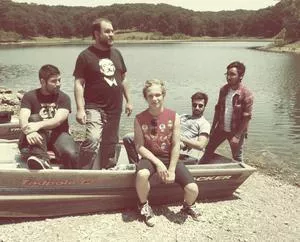 4. Foxing We are normally highly opposed to nouns being unnecessarily turned into other parts of speech (only assholes "vacation"), but we're a little happier when they're turned into gerunds and happier still when they roll off the tongue as nicely as "Foxing."
3. Shaved Women Yeah...
-Facebook -Ben Salyers on the Relationship Between Punk and Vinyl
2. Lonesome Cowboy Ryan & His Dried Up Tear Drops It's funny, it's accurate and it has a rhythm we'd call delightful if we majored in poetry instead of Dying Industries.
-2012 RFT Music Award Nominees: Country
1. Totally Gay Cop Local artsy hardcore outfit Totally Gay Cop's name comes off as a mockery of Chick-fil-A homophobia, conjuring the image of a mustachioed officer protecting and serving the conservative public by day and going all Village People after-hours. It also touches upon the police-hating that runs deep within the punk-rock community and the unfortunate tendency for "totally gay" to translate to "really lame" in colloquial speech. Steve Albini once captured the paranoia of the 1980s suburban white population by calling his band Big Black. Totally Gay Cop is a streamlined, multifaceted and downright hilarious embodiment of modern fears.
-Totally Gay Cop Has a Totally Gay New Seven-Inch -Bandcamp
---