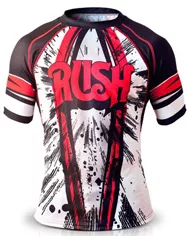 The Rush "Explosion Running Shirt" was not spotted Saturday night. But it is awesome.
In Rush's 40-plus years of existence, the band has released approximately 1,000 T-shirt designs. In fact, if one goes to rushbackstage.com right now, there are thirteen Rush shirts for sale, including the "Rush Explosion Running Shirt."
Before Rush's show Saturday night at the Scottrade Center, photographer Jon Gitchoff snapped all manner of Rush T-shirt: ones with classic Rush logos, the funny slogan rip-off ones, and even a political one aimed at Missouri's best-known native blowhard.
See Also: - The Geddy Lee Chronicles, Episode I - Slideshow: Rush at the Scottrade Center - Review + Photos + Setlist: Rush Shows 'Em How It's Done at the Verizon Wireless Amphitheater, Sunday, August 22
Here are the twenty best Rush shirts spotted Saturday night.
Honorable Mentions, Round 1
Honorable Mention, Round 2
20. and 19.
18. and 17.
16. and 15.
14.
13. and 12.
11.
10. and 9.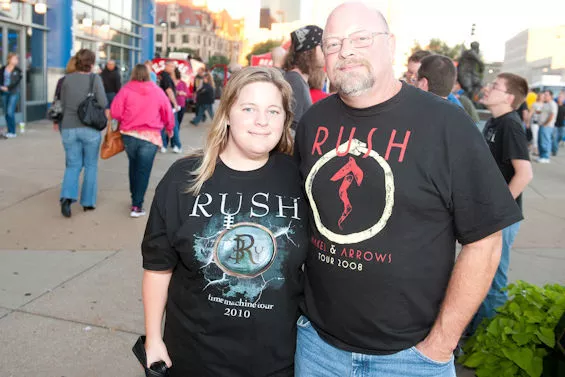 8. and 7.
6. and 5.
4.
3.
2.
1.
See Also: - The Geddy Lee Chronicles, Episode I - Slideshow: Rush at the Scottrade Center - Review + Photos + Setlist: Rush Shows 'Em How It's Done at the Verizon Wireless Amphitheater, Sunday, August 22
---