Diana Benanti
SPOILER ALERT
This morning, we got an email from reader Rob, who is planning a biking bachelor party and was looking for our expertise in recommending some bars to stop at. He was looking specifically for dive bars, but that got us thinking bigger -- what are our favorite places to drink (responsibly, of course) and ride?
See also: The Eight Bars With the Best Beer Selections in St. Louis The Seven Best Places for Karaoke in St. Louis The Ten Best Gay Bars in St. Louis The Ten Best 3 a.m. bars in St. Louis. The Ten Best Neighborhood Bars in St. Louis The Ten Best Sports Bars in St. Louis The Ten Best Juke Boxes in St. Louis The Nine Best Blues Clubs in St. Louis
5. Friendly's Restaurant & Pub, 3503 Roger Place Truly one of our favorite bars in the city for pretty much any occasion, Friendly's makes the list for its proximity to Tower Grove Park and spacious bike rack. There's a fine line between "keeping it real" and "straight-up trashy." Friendly's sits just a smidge to the "real" side of that line. And that, in turn, is what makes Friendly's so glorious and deserving of the title "Best Neighborhood Bar." No pretension here, no fern-based décor. Booze comes cheap, except during random times like "$1.50 Well Drinks When the Home Team Hits a Home Run or Scores a Goal or Touchdown" -- when it comes even cheaper. A very capable jukebox blares Guns N' Roses on command, and the game room contains everything one could hope for: pool, darts and an eighteen-foot shuffleboard table. If it gets too rowdy inside, take your bucket of beer and roam on out to the beer garden, where picnic benches and games of hoosier golf await.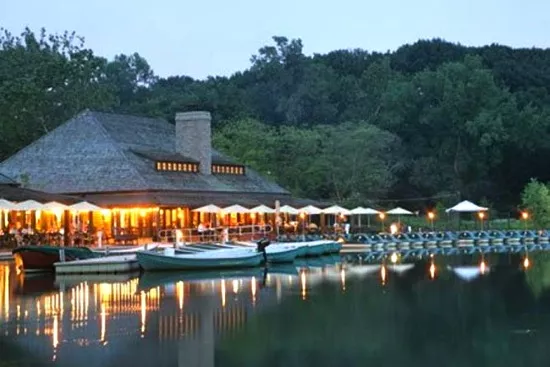 4. The Boathouse in Forest Park, 6101 Government Drive When the weather begins to break, and warm sunshine defeats the harsh cold, every St. Louisan knows that it's time to hit the park, preferably on two wheels, and Forest Park is the crown jewel of St. Louis parks. It's got it all - a zoo, museums, golf and the perfect place to a drink before or after a day of frolicking: the Boathouse. This kid-friendly restaurant and bar allows folks to kick back, relax and enjoy a drink while taking in the greenery. The beverages remain surprisingly reasonable -- though if you're looking for something with more than two ingredients you can't do much better than the Lakeside Lemonade. Still got energy to burn? The Boathouse also offers paddle boats to those who want to take a trip around Post-Dispatch Lake.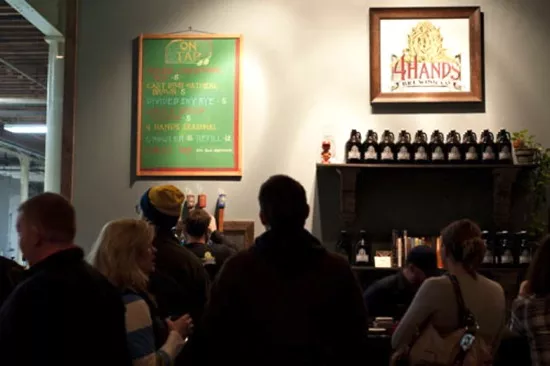 3. 4 Hands Brewing Company, 1220 South 8th Street Home of the Single Speed Session blond ale, 4 Hands Brewing also shows its pedal pride through its artwork and merchandise -- you can ride out in one of the brewery's jerseys. Though president and co-owner Kevin Lemp has a last name that's synonymous with past St. Louis brewmasters, he is of no relation. The fact that he's also passionate about craft beer is merely a coincidence. Since opening in November 2011 4 Hands, located near Busch Stadium in the LaSalle Park neighborhood, has proven that this Lemp is a taste-maker in his own right. The quality of 4 Hands barrel-aged brews are impeccable, especially in its Reprise Centennial Red Ale, a citrusy, malty mug of superior suds.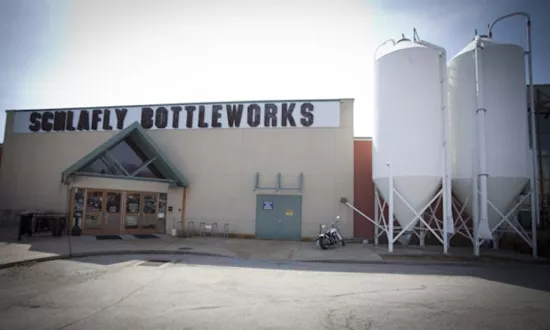 2. Schlafly Bottleworks, 7260 Southwest Avenue If it weren't for the humidity and Schlafly seasonal releases, how would we mark the changing of seasons? It's not summer unless we're drinking Raspberry Hefeweizen or the crisp Summer Lager, and the winter doldrums become rich and heady under the influence of the Oatmeal Stout.The always-hopping Schlafly Bottleworks is the brand's flagship, and the massive Maplewood location is a venue, restaurant, bar, bottling plant, retailer and mini-museum paying homage to St. Louis' storied brewing history. The well-staffed restaurant serves up thoughtful New American cuisine, and yes, all the beer you care to drink. Freshness is king at Bottleworks, from the beer brewed on the premises to the homegrown, organic menu. When the weather is warm, the courtyard features live jazz and folk music.
1. HandleBar, 4127 Manchester Avenue Handlebar, the eco-friendly watering hole, is on a mission: sustainability, increasing bike traffic on the Manchester strip, supporting local indie craft brewers and artisans, and having a damn good time doing it. Located in the old Church Key/Bar 5 location, it's luckily not a hangout for imperious bike elitists. It's just a damn fine place for a drink. With kinetic bike art on the walls and stellar murals by local artists, HandleBar is a unique addition to the well-established block. Be on the lookout for local DJs powering the small dancefloor and the newest brews from local sudsmasters on tap.