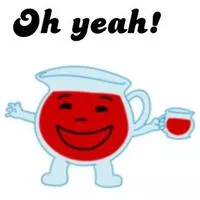 A well placed, well delivered "yeah" can mean so much more than just a lazy "yes." Here are the six best YEAAAHs in rock and roll. Let us know your favorites in our comments, yeah?
See also: -Six Most Overused Rhymes -The Six Best Effect-Enhanced Guitar Solos -Nitpick Six Archives
6. Usher (feat. Lil Jon & Ludacris): "Yeah!" (0:14)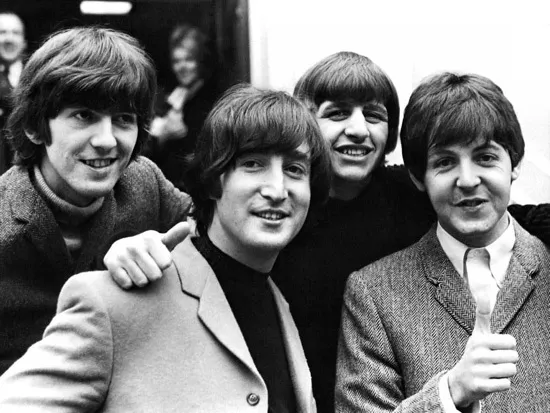 5. The Beatles: "She Loves You" (0:02) It's a boring but necessary addition to the list. The Beatles often get credited for adding "yeah" to the rock & roll canon with "She Loves You." Apparently (which means, according to a very brief look at the Wikipedia page to make sure the song doesn't have any "Yeahs" in parenthesis in the song title as I have falsely seen it credited before), "yeah" became a stigma for the young Beatles, who some mockingly called the Yeah-Yeahs. Forty years on, we have the Yeah Yeah Yeahs, the Flaming Lips' "The Yeah Yeah Yeah Song," and "Yeah" by LCD Soundsystem. One generation's insult is the cred play of the next.
4. The (International) Noise Conspiracy - "Abolish Work" (2:07)
2. Collective Soul - "Shine" (0:41)
1. The Who - Won't Get Fooled Again (7:44) There are two reasons that Roger Daltrey's shout at the 7:44 mark on "Won't Get Fooled Again" is the best "yeah" in rock & roll. First off: it's the punch line indicator for the terrible one-liners that David Caruso launches at the beginning of every episode of "CSI: Miami." Second: it's possibly the raunchiest few seconds in the Who's recorded catalog, maybe only topped in the band's career by the kick-drum explosion that supposedly gave Pete Townshend hearing damage. A slight delay makes Daltrey sound like an army, and as he tapers his pitch down, the echoes overlap in awesome dissonances. It is rare for the meaning of a word and the delivery to match this perfectly, especially when it's one as potent as "YEEEAAAAHHHHH!"