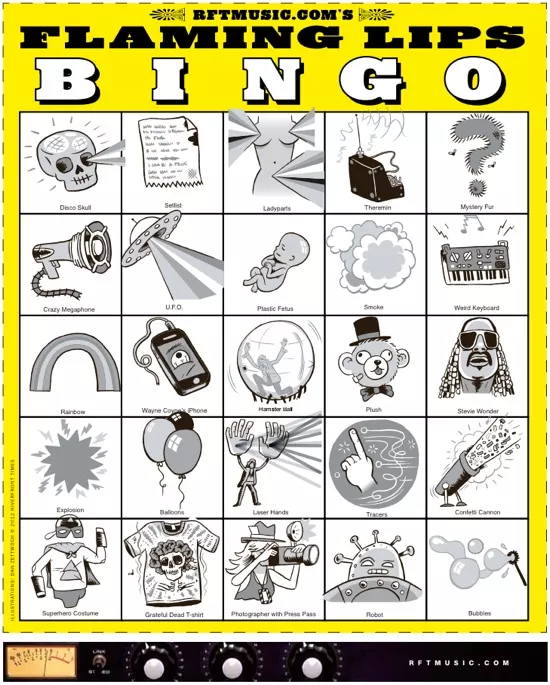 Illustrations by Dan Zettwoch
LouFest is this weekend, August 25 and 26 in Forest Park. Tickets are $40 for a single day pass or $70 for both days. The Flaming Lips will close out the night on Sunday, and the Oklahoma band is notorious for the spectacle of its live show. In case simply watching isn't enough, we've created a series of BINGO cards featuring some things you're likely to see, some you'll have to look hard to see and some you might not see at all during the Lips' set. There's an example on this page -- the rest can be viewed below or downloaded in printable .pdf form.
See also: The 29 Best Songs You Might Hear at LouFest: Listen to the Playlist LouFest 2011: The Complete Rundown LouFest Lineup Announcement and Guide 2012 LouFest Archives
[Download the RFT Music LouFest Flaming Lips Bingo Card Set Here]
The Flaming Lips have always treated St. Louis well, including last year's extended personal delivery of its gummy skulls to Vintage Vinyl. The band has a massive and fervent following here and has repaid our loyalty with a series of exceptional shows throughout the years. For all its exuberance and excess, the Flaming Lips is a detail-oriented band, and that's what we're celebrating with these cards. Some of these things are self-explanatory (no idea what to tell you if you miss the confetti cannon), but a few are puzzles, minor hallmarks or things specific to St. Louis.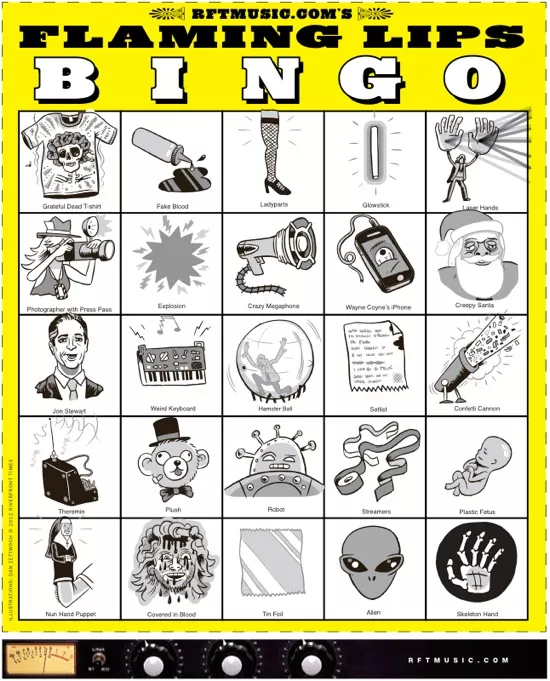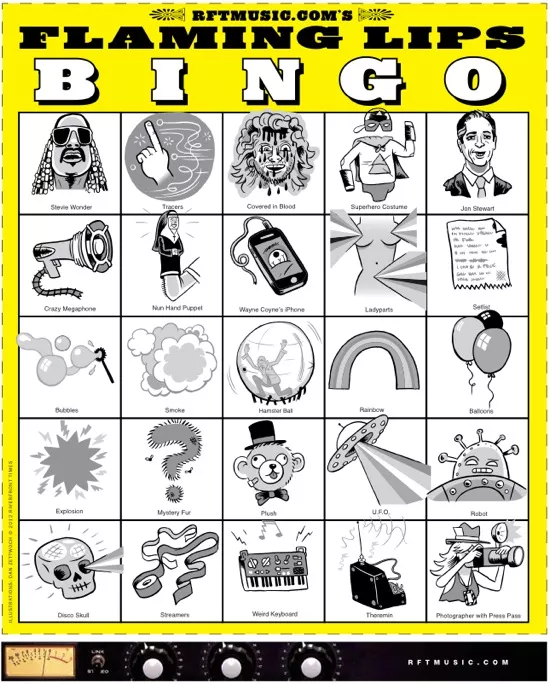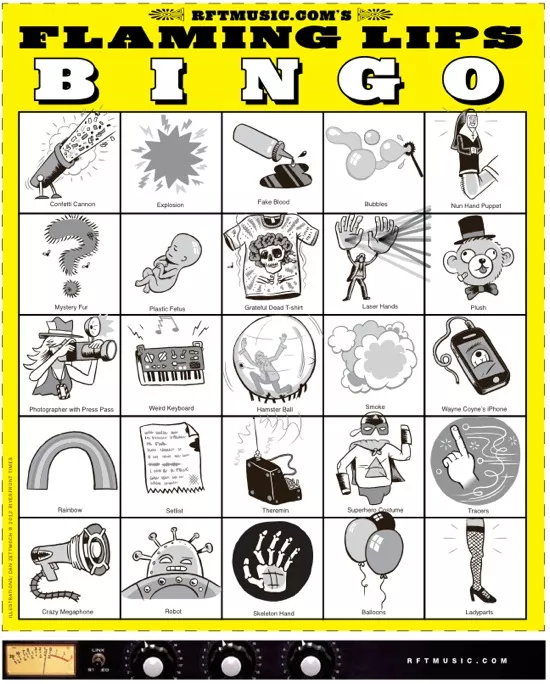 [Download the RFT Music LouFest Flaming Lips Bingo Card Set Here]