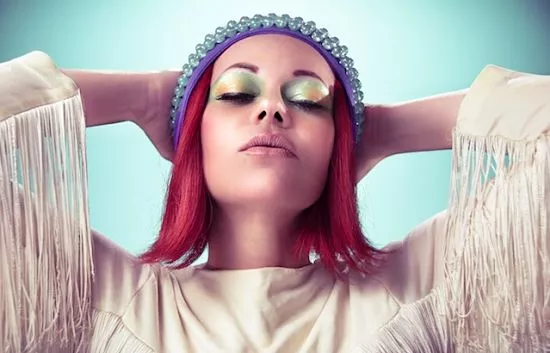 Lady Miss Kier - Saturday @ the Gramophone
Throughout the whole of the English vernacular, nary are there etymological compositions quite so objectionably mellifluous as are those employed in the odious overindulgent offenses of music journalists. Such belittlingly belletristic behavior burdens the reader and introduces intensely inhibitive inquisition. Now, guess which one was on my word of the day calendar today!
Local rockers The Orbz are hanging it up and playing one last show this Saturday at the Firebird; miss this one and you'll miss them for good. Milan's The Sensibles are playing Mangia Italiano; I wonder what they'll think of the food there. Something to think about, right? Friday at El Lenador Bassamp & DanO bring the Brothers Gross for a night of good times and hard-charging punk rock and roll. With the problems that El Lenador has been having with the city lately, it is probably prudent for now to get in there for a show whenever you get the chance. The rest of our picks follow.
Friday:
Jon Hardy & The Public @ Off Broadway w/ Hemmingbirds, Jon Bonham & Friends 9:00 p.m. | $7/$10 It's been almost exactly a year since Jon Hardy & the Public last played, and St. Louis rock & roll is lucky to have the boys back. (KM)
Cave @ Plush w/ Catacombz, Skarekrauradio 8:00 p.m. | $7 Weirdest show of the weekend, no question. Finally, a lineup at least as psychedelic as the decor at Plush. (KM)
The Brothers Gross @ El Lenador w/ Bassamp & DanO, Soma Jet Set, Middle Class Fashion 8:00 p.m. | $5 Straight out of "Nowhere Indiana," The Brothers Gross plays kick-ass proto-punk / rock and roll along the lines of the Stooges. Similar-minded Bassamp & DanO never disappoint with their ever-immature catchy jams. (DH)
Ring, Cicada @ The Firebird w/ Centaur, Crucial 9:00 p.m. | $10 Fans of Collinsville's Ring, Cicada have been waiting some time to see the rock band live again, and Centaur is the perfect band to accompany -- the band features Matt Talbott of bygone alt-rockers Hum. (DH)
Saturday:
Palace @ Cicero's w/ Cowboy Indian Bear, Troubadour Deli, Hawley Shoffner 8:00 p.m. | $10 Co-front woman Jamie Finch is moving and this will be her last show with Palace. There will still be plenty of pipes left in the lineup without her, but it's safe to say she's an irreplaceable voice and presence. (KM)
The Brothers Gross - Saturday @ El Lenador
CaveofswordS @ 2720 Cherokee w/ Kristeen Young 8:00 p.m. | $10 Synthesizers and dancing everywhere. If you're the sort of person who can break out the spandex, now's the time. (KM)
The Orbz Final Show @ The Firebird w/ The Few, Another White Suburbanite 8:00 p.m. | $10 Last chance to catch local rockers The Orbz before they explode into the ether. The band will have flash drives for sale containing their entire discography, including unreleased material -- over six hours of music. Be sure to pick one up. (DH)
Lady Miss Kier @ The Gramophone w/ Shina Rae, Dysfunkshun, Vinyl Bitchie and Jen Ha 9:00 p.m. | $12 Lady Miss Kier was the singer of Dee-Lite, that band from the early nineties that had that "Groove is in the Heart" song. Go ahead and click on it. I dare you not to have that song stuck in your head all day. (DH)
The Sensibles @ Mangia Italiano w/ Scene of Irony, The Fuckers 10:00 p.m. | Free The Sensibles is an awesome power-pop-punk band from Milan, Italy, playing at Mangia Italiano -- and it's free! Show up and show some foreign nationals a good time. (DH)
Sunday:
Pomegranates @ The Firebird 8:00 p.m. | $10 Pomegranates puts on a reliably excellent show, and we're hearing very, very promising things about new St. Louis band Foxing, which will open the show. (KM)