Todd Owyoung
You look fine.
Steel Panther is a rock & roll band from Detroit.
Just kidding, these dudes from LA, obviously. And they stopped by the Pageant last night, bringing with them several gallons of makeup and a collective wardrobe that would fit in a Pringles can. Todd Owyoung was there; check out a few of his best shots below.
See also: Steel Panther talks spandex and sponsorship: Q&A Slideshow: Steel Panther at the Pageant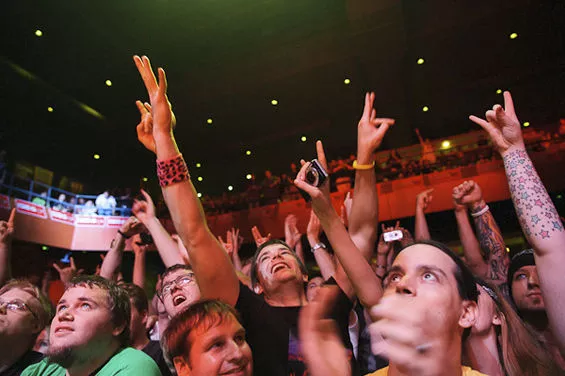 Todd Owyoung
Not ironic enjoyment.