Alberta Cross - Tuesday @ Off Broadway
My word of the day calendar says that today's word is "skirl", which conveniently is defined as a musical term. Unfortunately, it is one that typically involves the act of bagpipin', and none of the bands listed this week feature that particular instrument. MISSED OPPORTUNITIES.
Alberta Cross plays Off Broadway on Tuesday -- no room for skirlin' in it's big rock and roll sound. Nelly is doing a free show at Soldier's Memorial on Saturday, but none of his hits are particularly bagpipe-heavy, I don't think. I guess Old Crow Medicine Show is the act that would most likely actually use the instrument out of this list, but Motorhead is the one I'd most like to see. I'd bet Lemmy can skirl the fuck out of a bagpipe -- after all, he's Lemmy. The rest of our skirl-free picks follow.
Black for a Second Mon., 10:00 p.m. July 16 w/ Cutthroat Shamrock, Sink the Bismark @ Lemmons - $5 By RFT Staff Not enough can be said about this town's hardworking, blue-collar ethos and the impact it has on the music scene. The band Black for a Second is living, breathing, screaming proof. Singer/guitarist Joey Jordan's soulful grit -- spiked with humor and despair -- pours through his searing vocal delivery, leaving any semblance of pretentiousness behind. As far as Jordan's concerned, those jaded kids in Brooklyn and Silver Lake can keep their hipster pastiche. He'll be sitting on the back of his pickup truck with a Budweiser, writing songs about real shit. Tim Pinkerton's propulsive, precise-as-hell drumming steers you through post-hardcore and punchy punk intersections. And the noodling bass dances around a nervy duo of crunchy Les Pauls. Black for a Second offers a blend of rootsy punk rock that can only be found in the Midwest.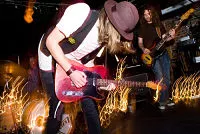 Alberta Cross Tues., 8:00 p.m. July 17 w/ Everest @ Off Broadway - $10/$12 By Roy Kasten Alberta Cross is but the latest example of a promising rock band to meet a crashing, burning, big-advance-blowing fate in L.A. One need have no sympathy for the devil in the details of Petter Ericson Stakee's flame-out, but one need only cue up the flamboyantly embittered forthcoming release Songs of Patience to hear a rock band cut through the accursed comparisons to Oasis and Black Rebel Motorcycle Club and find the psych-rock sweet spot. So what if the money for the weekend party is long gone? The guitars and harmonies and hooks still rage on, a little wiser, but still wild in the sound of big, vividly-imagined rock & roll. Don't Miss: ATO label-mate Everest starts off the night with new material from its excellent, play-very-loud third album Ownerless.
Tone Rodent Wed., 9:00 p.m. July 18 w/ Catholic Guilt, Pillow Talk and Violations @ El Lenador - $5 By Joseph Hess The thrilling use of controlled chaos amidst down-tempo rhythm spells truth for Tone Rodent's cult of noise. Blistering feedback merges with milky synthesizer, and the swarm of whirling guitars tug at the innards. Vocalist Adam Watkins beckons with lyrical mysticism, while guitarist Jeff Robtoy plays with electric fire. Tone Rodent is a band to be felt, for the wall of melody mates with a keen sense of texture. The use of repetition bathes each song in aural solitude, and with time the parts grow familiar and singular. Ashley Hohmann works in a double layer of percussion and voice, working as the auxiliary for deliberate pieces of psychdelia. Tone Rodent sweats a contemporary sound through the heavy pores of rock music.
O.A.R. Thurs., 7:30 p.m. July 12 @ The Fox Theatre - $36.50 By Cole Haddon From this 2005 show preview: When grassroots heroes O.A.R. decided to hit the studio and record Stories of a Stranger -- their latest album of infectious, island-influenced pop -- Lava Records told them to take their sweet, sweet time. Seems the label wanted these Ohio boys to get their sound right, because O.A.R. (Of a Revolution) has always struggled to nail their live sound in a studio. They come closer to hitting the mark this time around, although bringing in super-producer Glen Ballard adds an unwanted slickness. O.A.R.'s live show is still the real attraction, though, two hours of what bassist Benj Gershman likes to call "structured improv."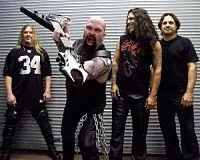 Motorhead, Slipknot, Slayer & Anthrax Fri., 1:30 p.m. July 20 @ Verizon Wireless Amphitheater - $41-$80 By Daniel Hill If one was tasked with the forming of a metal super-group, one could easily pull most of the members of said group from the lineup for this show. Dave Lombardo on drums (no-brainer; sorry Charlie), Scott Ian on one guitar (as long as he doesn't say anything), Jeff Hanneman on the other (better) one. Let Kerry King ghost-write the lyrics for that truly evil feel, and finally place both Lemmy and Tom Araya on bass and lead vocals, because it is hard to imagine either one doing anything else. The entirety of Slipknot could serve as the opening act that fans boo in anticipation of the (much, much better) headliner. Slipknot Objects: The members of Slipknot would argue that this band is only half constructed, and needs about seven more members to bang on trashcans and shit and to superfluously repeat instruments. My god, Slipknot is awful.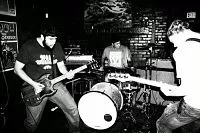 Adaje Fri., 8:00 p.m. July 20 @ Lemp Neighborhood Arts Center - $5 By Joseph Hess The Midwest has bred a hairy animal with Adaje, a beast of southern-style hardcore carefully infused with somber post-rock. The Memphis trio has spent six years sharpening a style that flows with heavy hearted melodies amidst a clever use of shifting tempos. Adaje avoids the polarizing genre trappings from metal, emo and classic punk rock, reaching forward while bringing elements from these styles into a dark but hospitable sound, crafting post-hardcore music that feels involved and important. Bassist Mark Brake and guitarist Zohayr Shirazee champion the D.I.Y. ethic in Tennessee and carry the cause on a nationwide tour of house venues and non-profit organizations. Bang For Your Buck: This is a six band bill for a five dollar bill. Sine Nomine, Anodes and Red Squad represent the river city on this night while Places We Slept and Thunderbolts from Nebraska will share a split set.
Old Crow Medicine Show Fri., 8:00 p.m. July 20 @ The Pageant -$30-$34 By Roy Kasten It should shock no one that a new generation of acoustic-music heads prefers its ersatz-twang handsome and hooky (Avett Brothers), plastered and punk (Split Lip Rayfield) or jammed and jazzed-up (Yonder Mountain). But the enduring success of the more tradition-minded Old Crow Medicine Show is a little less explicable. Its mastery of folk forms is as profound as it is elastic, its picking deeply-pocketed and serious as a stampede for Mumford & Sons camping spots. On the newly-released Carry Me Back, the Nashvillians are firing on all hooch-fueled cylinders, rocking and wailing and fiddling through every corner of the never-square square dance of old-time American music. Listen For: The certified gold hit "Wagon Wheel," a euphoric sing-along that cops from Bob Dylan and instantly kills any lingering summertime blues.
Big Freedia & The Divas Sat., 8:00 p.m. July 21 @ The Firebird - $10-$15 By Christian Schaeffer It's no knock on Frank Ocean's recent admission of a formative homosexual relationship, but the pairing of hip-hop and queer identity politics has never been more fun than at a Big Freedia show. The transgendered woman born Freddie Ross has been the defining force in the New Orleans style of frenetic, call-and-response hip-hop affectionately known as sissy bounce. Like other bounce artists, she sings almost exclusively about booty-poppin' and ass-slappin,' and she demands the same from her fans, who are regularly called to the stage for competitive shake-a-thons. And when asses are shaking in joyful unison, it doesn't matter who you are or who you love so long as Big Freedia is leading the party with a spitfire mouth and pneumatic hips to match. Girl, Who You Playin' With: If you go, be prepared to back that azz up. Choose your britches accordingly.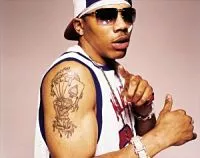 Nelly Sat., 8:00 p.m. July 21 @ Soldiers Memorial Plaza - Free By Jaime Lees Yes, our hometown boy is a big ol' superstar. He's also one of the biggest St. Louis boosters of all time. And while it's fun when he plays more intimate shows (like the surprise show at the Duck Room in celebration of getting his own star on the St. Louis Walk of Fame), he belongs on the big stage. This Saturday, he'll perform as part of the Celebrate St. Louis series. Our Cornell Jr. has personality and tons of charisma to match, but his charming smile is nothing compared to his contagious hits. From "Hot in Herre" to "Pimp Juice" to "Just a Dream," Nelly gets the job done with a confident Midwest swagger. Downtown Man: Having performed with Chuck Berry a few summers ago at a Democratic National Convention rally at Kiener Plaza, Nelly seems to have become the go-to guy for these big free shows. We ain't complaining.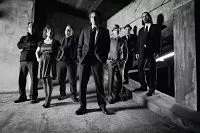 Scott Lucas and the Married Men Sun., 8:00 p.m. July 22 @ The Firebird - $10 By Shae Moseley From this 2010 interview: Scott Lucas is best known as the vocalist/guitarist for the Chicago post-grunge duo, Local H. His bloodcurdling screams and full-frequency-spectrum guitar noise helped the band make its biggest waves in the '90s. That's all ancient history, though, and Local H has stayed quite active over the past decade, with constant tours album releases, including 2008's strong effort, Twelve Angry Months. A separation from a long-time girlfriend finally put Lucas in the mindset to justify making his first solo album. He put together a backing band, the Married Men, to create George Lassos the Moon, a rootsy collection of post-relationship tunes that quake with desperate honesty. Lines such as "I can barely even dream of the idea of sleep" and "In our time apart, I feel you in my head and in my heart but most of all inside my guts" make Moon a somber, heart-wrenching affair. B-Sides caught up with Lucas to talk about what made this the right time test the waters of a solo career.