Dan Monick
Fiona Apple: Saturday @ the Peabody
The Monday after Independence Day weekend is one most brutal. After a full weekend of barbecue and beer and illegal fireworks, going to work seems all the more objectionable. I'm too damned hungover on Freedom to be productive, personally. My "word of the day" today is "aliquant," which even my spell check objects to, and I'll be damned if I'm going to shoehorn that stupid word into this post after all that our Founding Fathers fought and died for.
On to this week's shows: The Pageant has two days of back-to-back picks early this week -- Porter Robinson on Tuesday and Beach House on Wednesday. A stacked line-up of locals will wish Woody Guthrie a happy hundredth birthday on Saturday at Off Broadway while Fiona Apple plays the Peabody across town, and on Sunday Lemmon's will play host to the Even Chance Pit Bull benefit with performances by Everything Went Black, Ruka Puff and more -- and adoptable dogs! The rest of our picks follow.
The Orbz Mon., 8:30 p.m. July 9 @ El Lenador - $5 By Bob McMahon From this 2010 Under Cover Weekend review: The Orbz vocalist, Jason Robinson, took the night's crown for commitment to character in his depiction of Iggy Pop. Donning ripped jeans, shoes, silver gloves, a Pop wig and nothing else, Robinson did everything short of cutting himself and smearing peanut butter in his embodiment of the world's forgotten boy. This included writhing on the floor, screaming his head off and cursing up a storm in between songs. Likewise, the rest of the Orbz did a great Stooges impression. If the band played it faster, their run-through of "I Wanna Be Your Dog" would have been perfect. "No Fun" amped up the energy and "Search and Destroy" had the entire venue rocking out.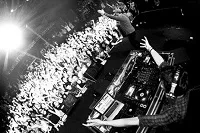 Porter Robinson Tues., 8:00 p.m. July 10 @ The Pageant - $25-$27.50 By Josh Levi From this 2011 review: With the surreal effects of the strobe, the crowd writhed in what looked like hyper reality. To the Pageant's credit, the minimal effects brought an encompassing feeling using the intimacy of smoke to bridge the gap between sterile club and performer, ultimately relying on the enthusiasm of the crowd. It was good to see a lack of cameras and a floor full of people enjoying the evening's festivities. There was no regard for saving energy in this crowd. Barreling through the set, Robinson eagerly set the dance floor on fire with Bombs Away's "Swagger into Deadmau5' "I Remember" with bits and pieces of Diddy Dirty Money's "Coming Home." Beckoning the crowd to "Put your fucking weapons in the air, people" Robinson dropped Deadmau5' classic "Raise Your Weapon" annihilating brain cells everywhere. Exhibiting his effortless exercise in sonic weight, Robinson yelled out to the crowd saying "The build-up is super long and the drop is super heavy" before unleashing hyper magnetic bass.
Beach House Wed., 8:00 p.m. July 11 @ The Pageant - $20-$22.50 By Jamie Lees After the break-through success of 2010's Teen Dream, Beach House is back and touring behind a new album. Released in May, Bloom is less sparse than its predecessor. It's happier, with more twinkling and even a little bit of a down-tempo disco vibe. There is a balance here that wasn't common before -- the band seems to be finding the space between being serious and being taken too seriously. Singer-songwriter and vocalist Victoria Legrand works her sexy little aloof French thing hard, and this album proves that she has one of the most distinctive voices in modern music. Think Nico but more refined and without the masculinity or tragedy. Avoid If: You've recently dealt with death or a divorce or any other bad life-altering event. Beach House has a way of amplifying your sadness
Lower Dens Thurs., 7:30 p.m. July 12 @ Luminary Center for the Arts - $10-$12 w/ No Joy, Alan Resnic By Joseph Hess Jana Hunter boasts quite the pedigree, from her split LP with Devendra Banhart to collaborations with the likes of CocoRosie and Indian Jewelry. Hunter fronts the Baltimore-based Lower Dens, whose latest album Nootropics forms a union of chilling vocals with space-rock guitar. Lower Dens manages to funnel Woodstock-era psychedelia into a pure drone of lovely pop music. The percussion stays pointed and firm, merging the understated bass with repetitive drive. Hunter works in a minimalist approach to the benefit of permeable songs that sound shiny and accessible. First to Show, Last to Go: For all the ink we can spill Lower Dens is a sure bet, but opener No Joy brings a more jagged edge to the femme-fronted psych rock you're already there for. Show up on time.
The Gaslight Anthem Fri., 8:00 p.m. July 13 @ The Firebird -$20 By Christian Schaeffer Musical coronations seem to happen more quickly these days. It took Tom Petty ten years to become a Traveling Wilbury and share the stage with his heroes, but the Gaslight Anthem's Brian Fallon only had to wait a few years to get the blessing of his patron saint, Bruce Springsteen. It was hard to miss the Boss-isms on the band's breakthrough The '59 Sound, but the New Jersey-based quartet brings determined punk rock energy to its triumphant songs loaded with Big American Themes. Handwritten will be released later this month, but the lucky hundreds packed into the Firebird for a sold-out show will no doubt get a sneak peak. People still wait for release dates to hear new music, right? Revolutions Per Minute: The new record may not be out yet, but lead single "45" gives a taste of what's to come -- big, bright paeans to rock & roll romance.
Bockman Fri., 9:00 p.m. July 13 @ Off Broadway - $8-$11 w/ Spectator By Brian Heffernan It's a familiar narrative: A road-worn band calls for a disco nap after relentless festival and tour schedules tire their minds and songs. Less common is that band ever waking up. But almost four years after it laid down, Bockman is doing more than just stretching in the sheets. The quartet is back in bassist Will Reeves' studio, composing tunes that wax nostalgic and mark a continued, maturing step away from the band's early solo-focused, jam-ish material. Expect fewer extended groove breaks and more proggy indie-pop constructions, making the new Bockman cousin to groups like Blitzen Trapper and Dr. Dog. Worth a Listen: Dream-poppers Spectator just completed its two-years-in-the-making recording debut In The Brick at Reeves' studio in Columbia. This show marks the official release of the six-track EP, which is available for streaming on the Spectator Bandcamp site.
Fiona Apple Sat., 7:30 p.m. July 14 @ Peabody Opera House - $45-$90 By Jason Rosenbaum Fiona Apple is in an elite club of critical darlings that persevered, despite finding commercial success during the 1990s. Using the word "Despite" may sound odd, since selling a lot of records should indicate that a musical artist has something unusual to offer - a boisterous voice, an instrumental skill or a penchant to attract attention. All three of those attributes would apply to Apple. But fair or not the 1990s have a reputation for being a superficial, freewheeling time before America went to war and sunk into economic calamity. Only a few artists have emerged unscathed and stronger, long after acres of Furbies ended up in landfills. Apple fits into the category, as she managed to make her comeback in the mid-2000s with Extraordinary Machine. More recently Apple's garnered a noticeable amount of buzz for her recent album, which is supported by a tour that includes a July 14 performance at the Peabody Opera House.
Just One Big Soul: Woody Guthrie 100th Birthday Party Sat., 8:00 p.m. July 14 @ Off Broadway - $10-$13 w/ Ben Bedford, Brothers Lazaroff, Kevin Buckley, Campfire Club, Colonel Ford, Cree Rider, Family Duo, Greg Silsby and Dustin Greer, Letter to Memphis, Langen Neubacher & the Defeated County, Stickley & Canan, the Union Electric, the Warbuckles By Aimee Levitt Getting elevated to national treasure status is about the worst thing that could ever happen to anybody. Suddenly a person turns into a symbol, a collection of slogans and postures, and it's hard to forget that there was a living, beating heart inside that statue. This year marks the hundredth anniversary of the birth of Woody Guthrie -- the actual date is July 14 -- a National Treasure if there ever was one. This is, after all, the man who gave us "This Land Is Your Land," a song that has frequently been suggested as a replacement for "The Star-Spangled Banner" as our national anthem, which may not be such a bad idea: It sounds just as good sung by Pete Seeger or Sharon Jones & the Dap-Kings or any large gathering of Americans. The words are simple, the tune is simpler, and it's catchy as hell. "Any fool can be complex," Woody said. "It takes a genius to be simple."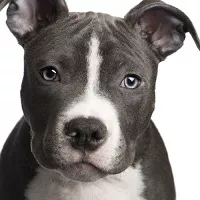 Even Chance Pit Bull Benefit Sun., 5:30 p.m. July 15 @ Lemmons - $5 with Everything Went Black, Ruka Puff, Hazard to Ya Booty, and more By Daniel Hill This week's pick for "Most Eclectic Line-up" goes to the Even Chance Pit Bull Benefit, featuring performances by Everything Went Black, Hazard to Ya Booty, Ruka Puff and more. Though stylistically different, these artists are all ethically sharing a common ground in helping to fight the ignorance that surrounds nature's most bad-ass breed of dog. There will be raffles from the Pageant, PBR, Guitar Center, the Silver Ballroom, Vintage Vinyl and many more, and Lemmons will be doing shot specials. To top it all off, there will be a meet & greet with adoptable pit bulls at the show, so you could go home with a new furry friend. Even Mark Twain Had One: Stop thinking it's a bad idea to keep a pit bull as a family pet. It's not, you idiot.