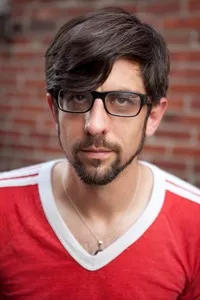 Eleven Magazine has just announced its new editorial leader: Evan Sult, who is most well known in St. Louis as one half of the print and music-making duo Sleepy Kitty.
"I've been watching Eleven since its inception, thinking about what it means to cover music and think about music as a culture in a city," says Sult. "When I discovered that there was an opportunity to make something, to work with what they started, I got obsessed with what that might mean."
Sult is obviously already invested in this city's music scene and this will not be just the second (or third) proverbial hat he dons in relation to it. "I think it's going to be an interesting extension of things I've been doing as a music citizen in town," he says. "As long as my writers and I all recognize that what we're doing is chasing and extending our enthusiasms - and I want the readers to be clear on that as well - then all will be well."
Eleven was founded by students at Washington University in 2008 and has since moved its offices to Cherokee Street. It was most recently edited by Wash U. graduate Tara Pham. The magazine included a biography of its new editor in today's release announcing his arrival:
Evan Sult arrived in Seattle at the University of Washington in 1991, right as the local music scene exploded internationally. He started writing and editing for The Glass Onion weekly arts section, established inside the school's daily paper, and with some of those same conspirators also formed his first band, Harvey Danger. Post-college he balanced a job as assistant art director at The Rocket, Seattle's legendary bygone music mag, and as an art director at Fantagraphics Comics, 'til Harvey Danger had a surprise hit radio song in "Flagpole Sitta." He moved to Chicago in 2002 and started the band Bound Stems while continuing as a freelance designer and editor. In 2008, he and his partner Paige Brubeck moved to St. Louis to start Sleepy Kitty, a two-piece rock band, and Sleepy Kitty Arts, a design and screenprinting concern on Cherokee Street.
For Sult, playing music and writing about music have always gone hand-in-hand. "I got started writing about music and making music at the same time," he says. "It was a really cool situation, and there was an underlying ethic that existed in Seattle and Olympia. A sense of, 'You don't need to know how to play an instrument to start a band; you don't need to go to jounalism school to write about music. You just need to do your best, and do your next one better.'"
He hopes to capture that same energy in his new post. "We're a monthly, so I'd love to have articles that stand the test of time, that are worth passing around: To develop writer voices that are really notable, writers you can trust and look forward to seeing," he says. "And that, ideally, could be brought out in a larger setting than St. Louis and stand for St. Louis."
Sult's first issue will be in September.