Cassie Kohler
Shannah Schoening and Michael Visintainer picking at the crawfish leftovers.
The 4th Annual Crawfish Boil brought out a healthy crowd on a hot night to Off Broadway (3509 Lemp Ave), where the night started with a table full of boiled crawfish and potatoes and ended with sets by the Royal Smokestacks and Rum Drum Ramblers. View a couple highlights, below.
Cassie Kohler
Rum Drum Ramblers.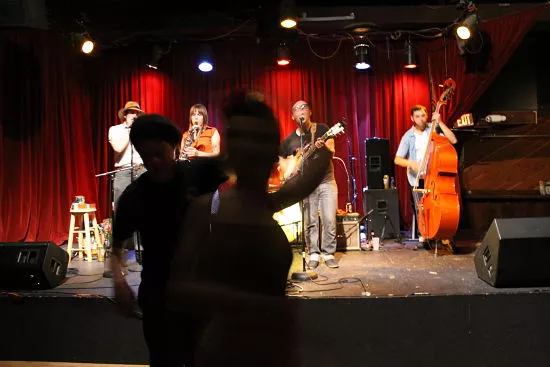 Cassie Kohler
Swing dancers twirl to Rum Drum Rambler's set.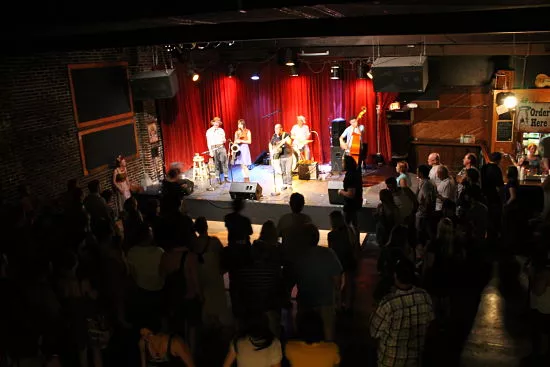 Cassie Kohler
Rum Drum Ramblers on stage from the Off Broadway balcony.