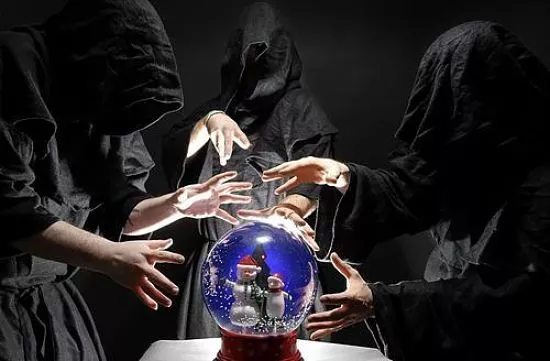 ((Thorlock)) - Sunday @ Lemmons
In case you hadn't heard, fireworks displays are cancelled all over town this year because everything is on fire. Fair St. Louis is just about the only game left in town, which is convenient for our music-related purposes since that's also where Heart will be playing this Wednesday. Other than that, mourn for the lack of explosions, but don't forget that it's our country's birthday and she'd be offended if you didn't celebrate, say by attending one of the fine shows in town this week. Check out our picks below.
Soulard Blues Band Mon., 9:00 p.m. July 2 @ Broadway Oyster Bar - $5 By RFT Staff The Soulard Blues Band has had a remarkable run as one of St. Louis' most durable and popular blues acts. Fans have stuck with them through many personnel changes and stylistic shifts, and their continued patronage has always been rewarded by a fine crew of singers and players assembled by bassist, bandleader and sole founding member Art Dwyer. The current edition of the band more than lives up to its hard-earned reputation.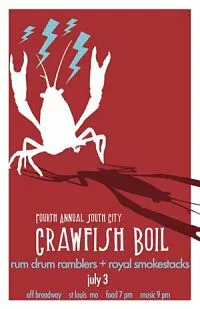 Fourth Annual Crawfish Boil Tues., 7:00 p.m. July 3 @ Off Broadway - $10 By Kiernan Maletsky Off Broadway's yearly celebration of our loveable local crustacean will not, for the first time ever, feature a performance by the now defunct Monads. Take your moment of silence; the frantic folk outfit is dearly missed. But the mantle could not have been passed to a more exceptional ambassador for such a feast. The mighty Rum Drum Ramblers, recent winner of the 2012 RFT Music award for Best Blues Band, will headline after an opening set by Pat Monad's new band, the Royal Smokestacks. Roll up your sleeves and get ready to crack open some boiled exoskeletons. Pro Tip: Fill up on red beans and rice. Crawfish are a zero sum game on nutrients vs. energy expended, as far as we're concerned.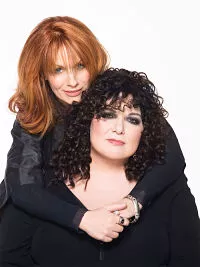 Heart Wed., 8:00 p.m. July 4 @ Gateway Arch - Free By Annie Zaleski From this 2010 show preview: At last year's Illinois State Fair appearance, Heart proved yet again why it's an unstoppable musical force. Guitarist Nancy Wilson, forever an underappreciated talent, shredded like a metal god -- even when playing an acoustic -- while sister Ann was a tornadic presence demolishing the high notes on "Crazy On You" and a cover of the Who's "Love, Reign O'er Me." This year's Red Velvet Car, Heart's first studio album in six years and thirteenth full-length overall, is a mellower affair; evocative strings and woodsy acoustic strums substitute for glossy rock excess or bulldozing riffs. But Ann's voice -- which is a bit more weathered, like a fine aged wine -- suits the smokier numbers. Zeppelin-esque blues and mature power-pop dominate, and dreamy highlight "Sunflower" is a sun-kissed slice of psych pop.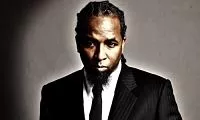 Tech N9ne Thurs., 6:00 p.m. July 5 @ Pop's Nightclub - $30-$35 with Krizz Kaliko, Mayday!, Prozak, Stevie Stone By Kiernan Maletsky It has taken well over a decade, but Kansas City's Tech N9ne finally has a following equal to his prodigious talent. Last year's All 6's and 7's was a critical and commercial success, landing Tech at number four on the Billboard album chart and superlative reviews from everyone from the daily papers to the hip-hop blogs. He's currently working on a full-length with a group called K.A.B.O.S.H., which also features rapper Krizz Kaliko and rock group Dirty Wormz. The tentative title for the album is Amafrican Psycho, which fits. Missouri Connection: St. Louis rapper Stevie Stone, who is signed to Tech's label, has found some chart success of his own with his new release Rollin' Stone.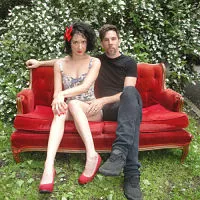 CaveofswordS Fri., 7:00 p.m. July 6 @ Plush -$10/$15 w/ R6 Implant By Christian Schaeffer If marriage is just another name for collaboration -- a synergistic pairing of forces, a mingling of strengths and talents combined to make something lasting and beautiful -- it's amazing that so few rock & roll marriages stand the test of time. Husband and wife Kevin and Sunyatta McDermott are off to a good start as CaveofswordS -- she sings and writes the lyrics, and he takes care of the music, which tends toward organic electronica and looped percussion. Those who knew Sunyatta McDermott (then Sunyatta Marshall) from her role as the lead singer in pop-psych group Helium Tapes or as part of Fred's Variety Group will certainly recognize her controlled and seductive voice, and in these more beat-heavy arrangements she is freed from the constraints of live, loud rock & roll. As such, her voice becomes the uncontested centerpiece of these songs, with Kevin's drum-machine boogies and artfully processed sound collages offer a rich, nuanced palette to sing against.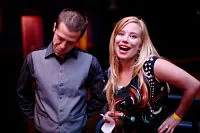 Ellen the Felon and the Mattronome Fri., 8:00 p.m. June 25 @ The Heavy Anchor - $5 w/ The Mhurs, Soft Jolts By Bob McMahon Ellen the Felon fills a noticeable void in the St. Louis music scene with her dramatic piano pop. Sometimes campy, sometimes brooding but always brimming with feeling, Ellen's music twists and turns with knotty progressions and skilled jazzy runs that are often matched by her frequent partner in crime, busy drummer the Mattronome. She can also lay off and deliver straightforward, sincere ballads. Comparisons to Amanda Palmer and Fiona Apple are not unmerited, but Ellen possesses an airier voice and more playful demeanor than those stern artists, and that makes her more fun. (Can you imagine either of them writing a boogie rock song from the perspective of a cat?) The mood might be sad when she sings about only being thought of as one, but as a performer, Ellen the Felon really is a good-time go-to party girl.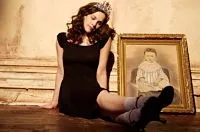 Amy LaVere Sat., 8:00 p.m. July 7 @ Off Broadway - $8 w/ Magic City, Bug Chaser, Red Mouth By Christian Schaeffer Certain moments on Amy LaVere's Stranger Me sound like gentle lullabies, but that doesn't necessarily make for easy listening. Beneath the gauze of her soft, tangled voice and the resonant hum of her upright bass, LaVere crafts 3 a.m. symphonies of longing and loneliness. The plinks and clunks of a celeste welcome the listener into "Cry My Eyes Out," but those disembodied, twangy guitar notes and the constant pleading of the lyrics for salvation through the radio dial set a different tone. (The song title is kind of a giveaway, come to think of it.) Luckily, LaVere has no trouble establishing that kind of connection with her listeners. Down South: LaVere, a Louisiana native and current Memphis resident, was assisted in the studio by members of Lucero, the Preservation Hall Jazz Band and the Memphis Symphony.
Sam Bush Sat., 8:00 p.m. July 7 @ Old Rock House - $22-$25 By Roy Kasten We've all witnessed it. Touring artist passes through St. Louis in the summer, and the first thing out of his or her mouth is either a pander or a slander against the Cardinals. Stage banter is truly a dying art, but when Sam Bush talks baseball, the boy from Bowling Green, Kentucky means every word. He's a life-long fan, a Red Bird-ologist, and only the mandolin is a greater passion. Since his tenure in the pivotal New Grass Revival, Bush has become the single most influential mandolinist in acoustic music. His speed, dexterity, power and timing are the stuff of legend, but he's also a sharp singer, fiddler and guitarist. Bush really can play every position. What to Expect: A newgrass swing-along called "The Wizard of Oz (Hey Ozzy)" for starters, but you'll also hear fiddle tunes and rock songs transformed like nobody's business.
((Thorlock)) Sun., 10:00 p.m. July 8 @ Lemmons - $5 w/ Giant of the Mountain By Daniel Hill Clad head-to-toe in thick black robes and unleashing an aural assault of thick, groove-laden stoner metal, Cape Girardeau's ((Thorlock)) has quickly become a local favorite among D.I.Y. rock and metal enthusiasts in St. Louis, often playing alongside Fister, the Lion's Daughter and others in the Pissfork family, and releasing a seven-inch on I Hate Punk Rock Records. Citing influence from "Black Sabbath, Black Holes, Black and Milds and Jack Black," the band's wits are as sharp as its Sleep and Melvins influenced riffs. ((((Parentheses)))): Blame SunO))) for setting the stylized parenthetical precedent, or take the band's explanation for it: Those are sound waves.