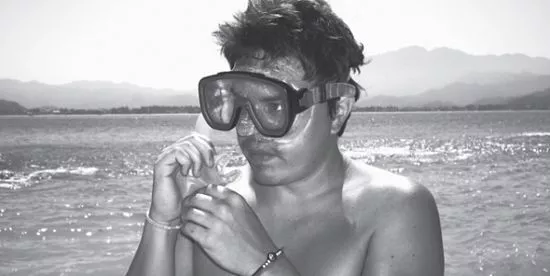 Moonface - Sunday @ Luminary Center for the Arts
Friday is stacked to the rafters with shows this week, encompassing more than 50% of this blog post. The inimitable Unknown Hinson brings his comedic Country-Western stylings to the Old Rock House, Rappers Future and Pusha T will be at the Ambassador, and local heroes 7 Shot Screamers will be making a now-rare appearance at the Firebird.
Saturday and Sunday have some excellent shows going on as well, and don't forget this weekend is Pridefest so get out there and get gay; don't be so uptight. The rest of our picks follow.
Friday:
Future & Pusha T @ Ambassador 7:00 p.m. | $20-$65 Pharrell may be the reason "Grindin'" is such a classic, but Pusha T is not to be underestimated. Future has the Dungeon Family stamp of approval. (KM)
Unknown Hinson @ Old Rock House 8:00 p.m. | $18-$20 The undisputed King of Country Western Troubadours will get the party liquor flowin' and the womans swoonin'. Read this interview from this week's print edition for full details. (DH)
Jay Fay @ 2720 Cherokee w/ Coreyography, Heezy 9:00 p.m | $5 Former local boy Jay Fay has been picking up steam since he left town for Mizzou. The electronic music whiz kid has even been affiliated with super-producer Diplo as of late, who has been hyping Fay's remixes on his Mad Decent blog. (DH)
7 Shot Screamers @ The Firebird w/ Bible Belt Sinners, Ellen The Felon 8:00 p.m. | $10 7 Shot Screamers shows are a rare treat nowadays, since singer Mike Leahy moved to LA. Apparently back in town and stepping out of the Clownvis alter-ego, Leahy is sure to lead a high-energy rockabilly set from one of St. Louis' favorites. (DH)
Pokey LaFarge and the South City Three @ Saint Louis Art Museum 7:00 p.m. | Free You don't need to be introduced to Pokey and his incredible backing band at this point -- here you get them in a perfect summer setting. (KM)
Unknown Hinson - Friday @ Old Rock House
Campfire Club @ Plush w/ Humdrum, Tight Pants Syndrome 8:00 p.m. | $6 Three high-quality St. Louis bands with very different approaches take to the big stage at Plush. They may be using different tools -- acoustic for Campfire Club, vocal harmony for TPS and various electronics for Humdrum -- but they share an undeniable ear for melody. (KM)
Saturday:
PrideFest 2012 @ Tower Grove Park w/ Middle Class Fashion, Treehouse, Peach, Ellen the Felon and the Jump Starts 11:00 a.m. | Free Pride just keeps getting bigger -- there's the usual festival assortment of vendors and unhealthy foods and general merriment. The music lineups are particularly strong this year, with many of the most exciting pop bands in St. Louis finding their way to the stage at one point or another. (KM)
Fringe Festival @ Betwixt the Mississippi & Missouri Rivers Click Here For Full Info Generalized lunatics, music fans and artsy-types will all find something worth their time at this eclectic art festival. We were particularly intrigued by the guys doing the Japanese drumming. (DH)
Sunday:
Moonface @ Luminary Center for the Arts 7:00 p.m. | $10 Spencer Krug brought his Moonface project to the Firebird last year; he had a globe and a captivating presence. Now he just needs some people to know about it. (KM)
Merle Haggard & Marty Stuart @ Family Arena 7:30 p.m. | $41-$70 Country music legends, innovators, and pioneers of the Bakersfield and rockabilly sounds Merle Haggard and Marty Stuart stand tall as pillars of musical proficiency and are still at it after all these decades. (DH)