Pusha T - June 22 @ the Ambassador w/ Future
According to my new calendar, the word of the day is "volant," and it is defined as "moving lightly" or "nimble." I'm not really sure how to incorporate that into a post recommending shows for this week, but I'll do my damnedest.
Legendary metal monsters Corrosion of Conformity play the Firebird tonight; check out the band's crushing rhythm section and "volant" guitar work....no, that's no good. OK, well one half of Clipse, the always "volant" Pusha T is coming to the Ambassador this week with fellow rapper Future; that show is on Saturday and that use of my new word doesn't work at all. Moving on, the incomparable Unknown Hinson, voice of the Squidbillies Early Cuyler, is coming to the Old Rock House on Friday; expect a "volant" show....ah screw it. This "word of the day" calendar thing doesn't seem to be working out, but maybe I'm forcing it. I'll have to use the thing in a much more volant way in the future. Hey, wait a minute....
The rest of this week's pick's follow.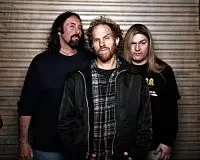 Corrosion of Conformity Mon., 7:00 p.m. June 18 @ The Firebird - $20 w/ Torche, Black Cobra, Gaza By Daniel Hill Corrosion of Conformity came to prominence in the mid '80s, making musical history with its early releases Animosity and Technocracy. Alongside peers Suicidal Tendencies, Dirty Rotten Imbeciles and Stormtroopers of Death, COC is credited with giving rise to "crossover," blending hardcore punk and metal on its early releases to create an intense, fast paced, no-bullshit breed of music. COC has since gone on to see many lineup and stylistic changes, but in the summer of 2010 the lineup that brought the world those early releases reformed, relearned the songs from its seminal albums and even began writing new material, culminating in a critically-acclaimed, February-released self-titled album. Show Up Early: Opening for COC is stoner metal riff-monster Torche, featuring St. Louis native Andrew Elstner of local rock group Tilts (and formerly Riddle of Steel). Show up early and make him feel welcome in his hometown.
Slaid Cleaves Tues., 8:00 p.m. June 19 @ Off Broadway - $15-$21 By Roy Kasten Of all the pill poppers, free-basers and strung-out shooters that have ever littered popular music, Slaid Cleaves is the least likely drug fiend. He's probably the only one who has ever earned a steady paycheck just from using. Sure, this was decades ago, and Cleaves was paying the bills as a trial drug guinea pig, but the Austin-based songsmith has long taken the tough truth of such desperate days and turned them into riveting story songs, the kind his influences -- Townes Van Zandt, Hank Williams and Bruce Springsteen -- might have written, had they shared the specific contours of his experience. With a voice as thick and sweet as Tupelo honey and an unsparing but ultimately generous view of the hard side of life, Cleaves remains one of the most rewarding singer-songwriters working today.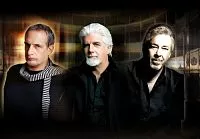 The Dukes of September Rhythm Revue Wed., 8:00 p.m. June 20 @ The Fox Theatre - $40-$65 By Christian Schaeffer Hometown hero Michael McDonald's career has been liberally sprinkled with collaborations. From his tenure as a Doobie Brother and a drop-in member of Steely Dan to his solo-era collabs with Kenny Loggins, Toto and Patti LaBelle, McDonald has been gracious about sharing the mic. So it's only natural that he partner with Steely Dan's Donald Fagen and Boz Scaggs, two fellow '70s titans who merged soul with something softer. They call the tour the Dukes of September Rhythm Revue, and if strange, unseasonable title rankles you, just let the smooth music carry you away. What To Expect: The three performers hatched the tour as a tribute to the soul revues of their youth, so expect plenty of covers with a few marquee songs from each man.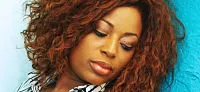 Coco Soul Thurs., 10:00 p.m. June 21 @ Lola - $15-$20 w/ Avery*Sunshine By RFT Staff R&B cycles through divas faster than a high-school girl goes through crushes. Where is Erykah Badu? Why did it take four years for a Jill Scott follow-up? Where, oh where, is hometown star Toya? Beware, Coco Soul. A prodigiously talented singer built on the Jill Scott template, Soul is big and beautiful, with an even larger, even prettier voice. Like Scott, she harkens back to the laidback old school of R&B, and, also like Scott, she could sound sexy reading a Chinese takeout menu. In time we'll know whether Soul is treated to the moment in the sun Jill Scott got. She certainly deserves it.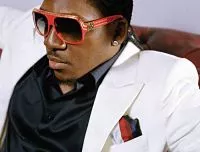 Pusha T Fri., 9:00 p.m. June 22 @ Ambassador -$20-$65 w/ Future By Josh Levi As one half of the rap duo Clipse, Terrence "Pusha T" Thornton has scorched the earth with his relentless lyrical assault. Known for his succinct delivery, T's glamorization of drug-dealer culture and romanticized tales of violence is as addictive as the cocaine he talks about pushing on the streets of his Virginia home. Since signing to Kanye West's G.O.O.D. Music in 2010, T has been no stranger to the mic, collaborating with West The-Dream, Tyler The Creator and even beefing with Lil' Wayne. In a genre where artists rap for relevance, Pusha T's twenty years in the game continue to cement him as a lasting force. What Happened To That Boy: After putting Clipse on hold in 2009, Pusha T has released two official mix tapes in the Fear of God series, leading up to the release of his upcoming debut solo album.
Unknown Hinson Fri., 8:00 p.m. June 22 @ Old Rock House - $18-$20 By Daniel Hill Unknown Hinson is a hard-driving, party liquor loving, possibly vampiric country Western troubadour in an ill-fitting rodeo suit with a penchant for raising hell and firing his guns into the air at his shows. The alter-ego of North Carolina's Stuart Daniel Baker, a former music teacher and studio musician who crafted the character in the early '90s as part of a Charlotte area public access show, Hinson is perhaps best known as the voice of Early Cuyler on Adult Swim's Squidbillies. Baker has been performing live and releasing albums as Hinson for decades, coupling his impressive musicianship with a dogged dedication to staying in character that has drawn comparisons to the late Andy Kaufman's relationship with lounge singer (and alter-ego) Tony Clifton.
STL Loud 4 Showcase Sat., 12:00 p.m. June 23 @ Tower Grove Park - Free By Christian Schaeffer For the past two years, local producer Ryan Albritton has been dutifully recording local bands in his R&R Music Labs studio and compiling the results on the STL Loud compilations. The concept's simplicity is its biggest benefit: Each band contributes one new, unreleased track and thus becomes part of a roughly bi-annual tip sheet for new local talent. The newest edition, subtitled "Pride for Our City," is the most ambitious to date, with eight bands featured on the comp and on the release show that takes place during PrideFest in Tower Grove Park. Bo & the Locomotive, Dots Not Feathers, the Jump Starts, Union Electric and others made the lineup for a show that doubles as a point of pride, in all the meanings of word. Dance Commanders: It's a safe bet that soul-struttin' funk band Big Brother Thunder & the Master Blasters will get hips shaking at this come one, come all festival.
PrideFest 2012 Sat., 11:00 a.m. June 23 @ Tower Grove Park - Free By Jaime Lees Each summer, St. Louis plays host to an absolutely massive PrideFest parade and celebratory weekend. We are known as one of the best places to promote LGBT rights and one of the best places to party. PrideFest organizers step it up every year with quality entertainment that is as diverse and talented as the community it represents. Musical headliners for the 2012 festival include Shelby Lynne and Deborah Cox, with support from tons of locals including Middle Class Fashion, Treehouse, Peach, Ellen the Felon and the Jump Starts. Also Scheduled: Burlesque shows, drag performances, comedy from Margaret Cho and appearances by the hardest working lady in the business, Dieta Pepsi.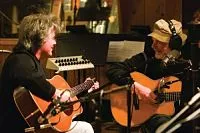 Merle Haggard & Marty Stuart Sun., 7:30 p.m. June 24 @ Family Arena - $41-$70 By Roy Kasten As two of the most consummate musicians in country music, Merle Haggard and Marty Stuart weren't always traditionalists. Along with Buck Owens, the Hag invented the Bakersfield sound, which paved the way for country rock. Two decades later, Stuart followed by fully modernizing rockabilly and honky tonk into some of the '80s' catchiest radio hits. They now stand as the twin towers of tradition, not because they lean on the good ol' days (they're "over for good," as one Haggard classic recognizes), but because the work of rebuilding the sound of gospel, swing, blues in the here and now is never done. Behind the Stars: The still unfolding legacy of Merle and Marty owes much to their bands, the Strangers and the Fabulous Superlatives. Tighter ensembles you'll never hear.