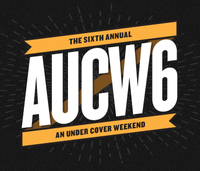 An Under Cover Weekend -- the annual pair of shows where St. Louis bands play sets as their idols -- is now in its sixth year at the Firebird. It will take place on September 7 and 8.
And this morning, the lineup of this year's actors was announced. But who will they be playing? For the second year, each band's name is listed next to a conspicuous number of question marks, corresponding to the letters in their coveree's name. Observe:
So, any guesses? We've got a few inklings...