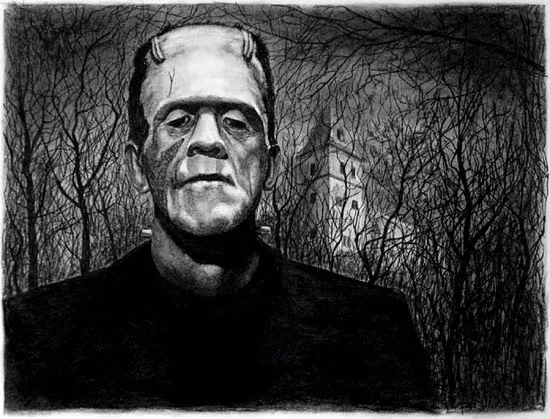 Genres can be handy organizational tools. Without them, we would have to resort to long-winded explanations of every artists or unwarranted comparisons to similar acts. But as genres become more specific, they often become more ridiculous. Here are the six most cringe-inducing genres. Feel free to let us know which ones rub you wrong in our comments below.
6. Ska-Core As far as I can tell (meaning I did not look this up on Wikipedia), the phrase ska-core was definitively coined by The Mighty Mighty Bosstones on its Ska-core, The Devil, and More EP. If Bosstones popularized the term, the group certainly was not the first or last to fit the description. Bad Brains blended elements of ska and hardcore many years prior, and current ska bands from Streetlight Manifesto to Goldfinger dilly dally in the circle pit. But ska-core seemingly died around the time of third-wave ska's late nineties peak, when most bands who could have identified with the genre went for the further reaching ska-punk.
5. New Rave New rave is to NME as Valentine's Day is to Hallmark. It has its legitimacy - new wave groups, generally from the UK who draw inspiration from house music - but it is mostly a branding and marketing tool. The term was seemingly invented to describe The Klaxons and was later applied to New Young Pony Club and Late Of The Pier. Naturally, every one of these bands despises the phrase new rave. It's a sure sign that a genre sucks when it includes only a handful of artists and the mere mention of the genre makes each band cringe.
4. Folktronica To understand folktronica, reread the new rave paragraph above and make the following substitutions: swap out "new rave" with "folktronica," "NME" with "Pitchfork," "new wave groups" with "electronic artists," "house" with "folk," and "The Klaxons, New Young Pony Club, and Late Of The Pier" with "Four Tet, Caribou, and Tunng." 3. Chillwave Chillwave is a dumb name used to describe music that is not inherently bad. There's nothing incredibly wrong with Washed Out or Toro Y Moi or any other group that makes nostalgic pop music with noisy textures. The problem with chillwave (and its even worse best friend glo-fi) is the idea that any ass clown with a blog can invent a genre and lump some bands together who will then be asked about it for the rest of their lives. Let's test the theory out: from now on, Japandroids, the Hold Steady, and every other band who makes consistent references to drinking shall be referred to as "gindie rock." Drink up!
2. Freak-Folk In the early 2000s, Devendra Banhardt and his pals started writing oddball, primitive, organic music indebted to Nick Drake. People called it freak-folk, although the only freaky aspect of the music was the fact that most of its makers were the type of bearded mountain men that you wouldn't want your children to hang with - except Joanna Newsom, who would have grown a beard if she could. Freak-folk may have been the first modern example of the out of control fake genre made up by the music press. But come on, what else are we supposed to call earnest acoustic music with heavy emphasis on lyrics? Folk?
1. Crunk-Core The hardest part of writing this paragraph is not vomiting a little bit every time I have to type crunk-core. For those of you who don't know (and I beg you, save yourself and stop reading this now), crunk-core groups blend Lil Jon style hip-hop with the hackneyed screamo that passes for hardcore among the Warped Tour kids, and it's actually worse than it sounds. Just watch the Brokencyde video above and think back to a more innocent time when you thought it didn't get worse than Femme Fatality (sorry, Kevin Schlueter, but we both know you knew better). So what makes crunk-core worse than ska-core or emo-core or any other compound word that hardcorifies another style of music? None have as terrible of a genre on the front end, or one that has less permanence in the overall scheme of life. I would rather listen to polka-core or Mariachi-core or bossa-nova-core or chillwave-core or a collection of discarded Maroon 5 demos than reward a crunk-core group like 3OH!3 for bottom feeding on modern music's scrap heap. But before I download that imaginary album of Bane covering Selena's greatest hits, I have four vomit clumps to clean from my keyboard.