This weekend, the Pulse Music Festival made its inaugural thump and blast at the Old Rock House' new summer series setup, where they turn the adjacent parking lot into an outdoor venue capable of holding thousands of people. There were also stages set up inside, and two dozen producers and DJs from around the world entertained the masses. Todd Owyoung was there to capture a few of the bright lights and brightly dressed fans; some of his highlight photos are below.
View a full slideshow of the Pulse Music Festival.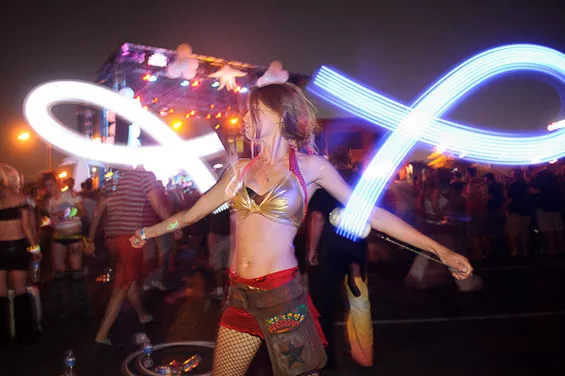 Todd Owyoung
The main stage at the Pulse Music Festival.