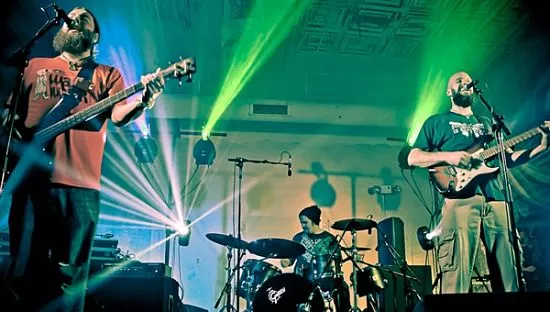 Aaron Kamm & the One Drops - Thursday @ Broadway Oyster Bar
Another week of great music in St. Louis: Highlights of this week include a visit from multi-talented songstress Santigold at the Pageant, the eclectic-but-soft-spoken indie rock of Pinback and the hard-drivin' country-rock of Whitey Morgan & the 78's.
In addition to the out-of-towners, plenty of local talent populates our list this week, including the CD release show for Lion's Daughter at the Firebird and the third annual St. Louis hip-hop showcase, S.L.U.M Fest at Atomic Cowboy. Click through for the rest of our picks.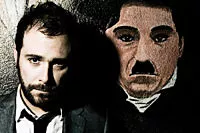 Greg Laswell Mon., 8:00 p.m. June 11 @ Old Rock House - $12 By Roy Kasten San Diego singer-songwriter Greg Laswell has built a career out of impeccably self-produced evocations -- tunes that have made him a go-to soundscaper for Grey's Anatomy, The Hills and True Blood. He's moody enough to resonate with any romantic plot, but not so offensive as to send audiences fast-forwarding their DVRs. Last year's Three Flights from Alto Nido purports to close out a "trilogy of heartbreak and redemption" -- not that one needs the back-story to get the point. Laswell has never met a melancholic cup he couldn't sup, an oceanic metaphor he couldn't float across or a Coldplay piano melody he couldn't cop. What Laswell lacks in originality, he makes up for in pure ability, singing listeners through daydreams with a smooth, convivial tenor and finely crafted acoustic pop.
Santigold Tues., 8:00 p.m. June 12 @ The Pageant - $22.50-$25 By Kelsey Whipple Santigold spends her time wisely. In the past four years, the singer-songwriter-producer-goddess-game-changer has changed her name, beefed up her aesthetic and stomped, not crawled, firmly out from under the thumb of her equally brazen sister in sound, M.I.A. Although released only last month, her sophomore album Master of My Make-Believe hits as heavy as her 2008 debut, calling in favors from the likes of Karen O and Q-Tip to power-wash her revolutionary, call-to-arms lyrics with the earnestness and urgency of a twenty-first century sage. Throughout its eleven tracks, the 35-year-old chameleon uses and discards genres like they're just so many tissues ― channeling first electro-pop, then dancehall, now new wave, next something akin to riot rock. To fit Santigold into one genre, listeners need only file this latest album under "badass motherfuckery." Don't Miss: Brooklyn rapper Theophilus London has almost as much genre-crashing cred as the woman he'll be opening for.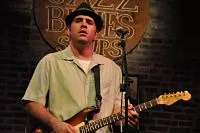 Big Mike Aguirre & Blue City All Stars Wed., 9:30 p.m. June 13 @ BB's Jazz, Blues & Soups - $5 By Roy Kasten When you hear Big Mike Aguirre play guitar, you know where he's coming from: the East Side, where the blues isn't for tourists, it's for survivors. Aguirre is a young white man from Belleville, Illinois, and he sounds like he's cut his teeth in every working-class juke joint from Brooklyn to Waterloo. A grinding and slashing Stratocaster player, he not only channels the overdrive of Stevie Ray Vaughan and Luther Allison, but also possesses a lyrical acuity that shows how closely he's listened to Keith Richards and Magic Sam. Whatever shape his blues take, the sound is scrappy and soulful.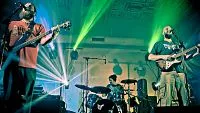 Aaron Kamm and the One Drops Thurs., 10:00 p.m. June 14 @ Broadway Oyster Bar - $5 By RFT Staff Stylistically Aaron Kamm and the One Drops does not conform to the jam-band template pioneered by the Dead and Phish; instead, the band's reggae tendencies and Kamm's expressive melodies put the trio in league with Sublime and the Police. Yet the group has been embraced by the Schwagstock crowd, and there are more similarities than a mutual love for a certain herbal supplement. The band stretches tunes into jazz-informed improvised territories beyond the seven-minute mark, and bassist Andy Dorris and drummer Sean Raila make a fascinating rhythm section -- Raila's ghost-notes on live staple "For Today" are particularly impressive. Aaron Kamm and the One Drops can be intellectually stimulating or achieve hippie transcendence, but the group always burns its sacrifices at the altar of the groove.
Pinback Fri., 8:00 p.m. June 15 @ The Firebird - $15 By Mike Seely For the dozen-or-so West Coast expats who call St. Louis home, Pinback's stripped-down, Pavement-on-Thorazine sonic tableau might conjure gold sand and ocean memories, if only for a night. The San Diego duo -- consisting of Rob Crow and Three Mile Pilot founder Armistead "Zach" Smith -- have unapologetically maintained the midtempo tone of soothing slackerdom throughout their releases, confessing aspirations that rise no higher than a desire to make pretty little pop tunes. Though their roots are in SoCal, their sound stands at the forefront of the Pacific Northwest's vibrant post-grunge movement. A little pretentious? Sure. But that's what the STP (Seattle-to-Portland) scene is all about. Hence Pinback will transport you to a place of cosmopolitan, horn-rimmed, self-conscious bliss.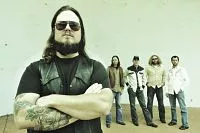 Whitey Morgan & the 78's Fri., 8:30 p.m. June 15 @ Off Broadway - $10-$13 By Roy Kasten If Waylon Jennings didn't exist, then Whitey Morgan wouldn't either. The same could be said for Johnny Paycheck and Johnny Cash, not to mention Buicks, twin fiddles and class struggle. The mold should have been broken with the passing of honky tonk's golden age, but somehow, against all the corn pone that still fuels much of the revivalist scene, Morgan is absolutely in that mold. With a rich baritone that stands up to Dale Watson and a hard-as-forged-steel band that stands up to pure shuffles and trucker stomps, Morgan is a heavyweight, hard-country hitter. Before You Go: Head to a dive where the jukebox still plays George Jones, but save enough drinking money for Off Broadway. It's going to be a six-shot and two-step kind of night.
S.L.U.M. Fest Sat., 2:00 p.m. June 16 @ Atomic Cowboy - $10/$13 By Kelsey Whipple The third time will definitely be the charm ― not that the first two weren't also. The city's most ambitious hip-hop showcase turns three this year with a return to Atomic Cowboy and a line-up of more than 70 area emcees, DJs, collectives, B-boys and street artists, many of whom have already made the rounds: Packed onto the overstuffed bill of local greats are names like Nato Caliph, Family Affair, Skiddalz and Midwest Avengers. Across twelve hours and four stages, both indoors and out, St. Louis' ever-growing hip-hop community will come together for an evening highlighted by producer, B-boy and emcee battles. Recommended If You Like: Juggling. In years past, the only bad thing about S.L.U.M. Fest was its scheduling, which makes it impossible to catch it all. Plan ambitiously, and plan early.
The Lion's Daughter CD Release Sat., 8:00 p.m. June 16 @ The Firebird - $5 w/ Everything Went Black, Jack Buck, Black Fast By Jamie Lees When the Lion's Daughter debuted last year, it was clear that this wasn't going to be the average Midwest metal band. First of all, it was loud as hell. The band is only three dudes, but it's absolutely thunderous. Rick Giordano, Erik Ramsier and Scott Fogelbach make songs that are dark, aggressive and even a little flashy. Giordano's metal growl is mixed with just a bit of goblin, adding a horror-vibe to many of the songs on its impressive first full-length release, Shame on Us All. The album is not just quality, it is all local ― it features art work by Coby Ellison, it was recorded by Brian Scheffer and Firebrand Studios and it's being released on the Pissfork label. Also: If you heard the Lions Daughter early on, check it out again now. It's gotten louder, faster and angrier.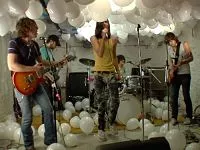 Free Energy Sun., 10:00 p.m. June 17 @ Plush - $10/$12 By Ryan Wasoba Various music press outlets have touted everyone from Ted Leo to the Darkness to Kings of Leon as the saviors of rock. Free Energy is not part of most journalists' lists because the Philadelphia band's debut, Stuck on Nothing, confirms the notion that rock & roll never needed saving. The group channels Journey's triumph and T. Rex's flair with unbridled respect for the source materials -- a welcome respite from those in the revivalist game who turn guitar solos into punch lines. A semi-modern twist comes courtesy of vocalist Paul Sprangers, whose approach melds Stephen Malkmus' more cocksure moments with the sing-speak of Thin Lizzy's Phil Lynott. Handling its influences delicately, Free Energy has managed to mix "Don't Stop Believin'" with "Gold Soundz" and, amazingly, strip both of irony.