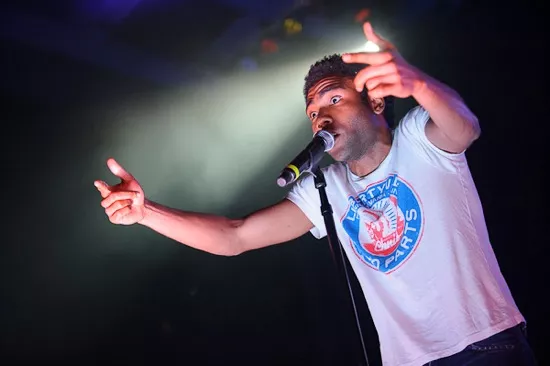 Childish Gambino stopped by the Pageant on his way down to Bonnaroo to play a sold-out set in front of a jacked-up crowd. One of many hats worn by Donald Glover, the Childish Gambino project is nevertheless serious music -- anyone who might have been under the impression they were getting "that dude from Community" was in for a shock.
Glover recently released his first full-length album, called Camp, on Glassnote Records. Todd Owyoung was there last night to take in an artist making a quick rise; see some highlights from his photos below.
Todd Owyoung
It'd be pandering, but there's no way he's not an actual Blues fan.