Orgone - Tuesday @ Old Rock House
Summer is upon us! The pools are open, the temperatures are high, and my stomach is still recovering from the barrage of barbecue it was assaulted with over the three-day weekend. Another sign of the season is the increasing number of great shows coming to town; summer tours and outdoor festivals abound in the coming months. Below are our picks for this week, including surf-rockers Best Coast on Wednesday (perfect for the season), eighties-style dance pop group Penguin Prison on Thursday (perfect name for dreaming of cooler temperatures) and the funk-driven Orgone on Tuesday (perfect for anytime, really). The rest of our picks follow.
Orgone Tue., 9:00 p.m. May 29 @ Old Rock House - $10-$12 By Christian Schaeffer Call it the Sharon Jones effect: Funk bands are no longer able to make waves based solely on instrumental prowess and stone-cold groovesmanship ― they must have a vocal powerhouse to take center stage. California's Orgone knows this; the ten-person band labored as an instrumental unit for years before taking on Fanny Franklin as its lead vocalist. Franklin tempers her soulful delivery with a little modern R&B flavor, so don't expect slavish recreations of funk's formative years. Do expect, however, loving nods to the Stax, Fania and Josie record labels with enough modern flair and muscle to keep things current. Speaking of Sharon Jones: Orgone received the blessing from Jones and her Dap-Kings when Orgone served as an opening band on the 2010 tour, including a show at the Pageant.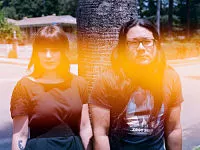 Best Coast Wed., 8:00 p.m. May 30 @ The Firebird - $15 By Roy Kasten If you're asking just how long Best Coast can ride songs of fun, sun, love and the comedowns that follow such sugar highs you're asking the wrong question. The right question is: Why can't all twee bands sound this good? The answer lies in Bethany Cosentino and Bobb Bruno's ideological commitment to pop. The Only Place, their follow-up to 2010's Crazy For You begins with a never-ending beach party and ends with a never-ending dark night of the soul scored according to Phil Spector. In between, Cosentino's lead and harmonies get tighter, the mood gets more paranoid ― as girl group pop will ― and the fuzz feels a little less fuzzy. And the surf is still up. Don't Miss: Rising sibling duo of JEFF the Brotherhood opens; early arrival for pysch fans is required.
Penguin Prison Thurs., 9:00 p.m. May 31 @ The Firebird - $13-$15 By Annie Zaleski From this 2011 Slideshow: Last night, Penguin Prison opened for Girl Talk at the Pageant. As far as I can tell, the group was polarizing; RFT music photographer Jason Stoff tweeted, "Penguin Prison is the Eightiesest Eighties band that's Eightieses since the 80's," while another @rftmusic follower told me she wasn't sure about 'em. What did you think? Take a look at a few pics from Todd Owyoung while you're composing your thoughts.
Margot And The Nuclear So And So's Fri., 7:30 p.m. June 1 @ The Firebird - $13-$15 By Roy Kasten Don't blame Epic Records for thinking it had found the next Arcade Fire in Indianapolis band Margot and the Nuclear So and So's. Singer and songwriter Richard Edwards had a beautiful and poisonous way with lyrics and phrasing and his motley ensemble had chamber pop power to burn. That all fell apart with a truly epic sophomore album debacle (the band rejected the label's version and pushed its own release), and since then it has been one fitful cycle of retrenchment after another. But this year's Rot Gut, Domestic pulls out of the death spiral with a daredevil barrage of cold-blooded grunge and feverish pop choruses. Why You Should Go: Having cancelled its March date in St. Louis, Margot is now touring behind its loudest album and sounding like it still has something to prove.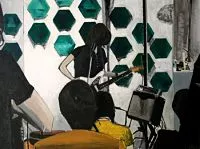 .e, Red Squad, Hatch Fri., 9:00 p.m. June 1 @ The Heavy Anchor - $5 By Joseph Hess An electro-thud works behind bright riffs as .e cross-contaminates the drum machine with Fender guitars for a hot but controlled sound. Vocals work as the human element to secular pieces of droned out rock music. Conjuring a blend of acoustic and electronic, .e breeds wondrous and lush songs. Here, she makes the rare dive-bar appearance, using Heavy Anchor's suitably booming house system. Hatches compliments .e by forging jazz-infused post-rock with melodic builds and wild structure. The Red Squad works in its power-trio prog-rock while bleeding a keen pop sensibility, making a sound that's reminiscent of eight-bit Nintendo tunes, albeit with blistering guitars and crunchy bass. Frantic drumming lends a math-rock feel to the group's penchant for irregular sounds. A Full Weekend: Progressive music mates with feedback and whirling riffs for a choice pre-game to the RFT Music Showcase.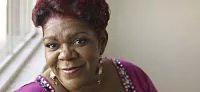 Kim Massie Sat., 8:30 p.m. June 2 @ Plush - $8 By RFT Staff Although the word "diva" is so overused it's almost a useless descriptor, Kim Massie is one vocalist who deserves the honor. With its brash, gospel-influenced strains of vibrato, Massie's voice can be as big and broad as Aretha Franklin's, but it contains just enough Etta James-ian blues to undercut this strength with sorrow. When Massie sings the standard "At Last," you can close your eyes and imagine her voice as a vocal preacher, laying down the lyrics like audible commandments, just as easily as you can imagine the sound slinking down a smoky stage moonlit by a lonely spotlight. Massie is always -- and effortlessly somehow -- magical, spiritual and glowing.
Jazz U with special guest Tim Warfield Sat., 7:30 p.m. June 2 @ Jazz at the Bistro - $20 By Terry Perkins "Hmm, Tim Warfield," you might be thinking. "The name sounds familiar, but I just can't quite place him." Well, if you've been keeping up with jazz on more than a cursory basis over the past decades, you're sure to have encountered Warfield's rousing sax work in a variety of settings. Maybe you got hip to Warfield when he first hit the recording scene in the early '90s, showcasing his talent in the company of James Carter and St. Louis' own Todd Williams on the Tough Young Tenors' Alone Together or as part of the lineup of "young lions" that included Roy Hargrove, Christian McBride and Benny Green on the Jazz Futures' Live in Concert. Or if you're a fan of Nicholas Payton, you probably know Warfield for his fine sax work on Payton's Verve releases, Gumbo Nouveau and Payton's Place. He's also released fine recordings as a leader and played with the likes of Christian McBride, James Williams and Jimmy Smith.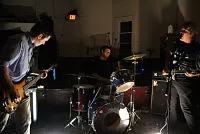 Trauma Harness Sun., 10:00 p.m. June 3 @ Lemmons - $5 By Joseph Hess The Wicked Witch of Belleville likes to throw musicians into a dirty black cauldron. She vigorously stirs the pot, concocting odd bands that creep and slither their way into nearby cities. Trauma Harness was born from the hiatus of Egg Chef, a beloved noise rock band signed to St. Louis' Apop Records. Since its start as a pet project of Egg Chef's Josh Jenkins and John Birkner of Shaved Women, Trauma Harness has quite literally hit the street, performing in bars and punk houses alike.