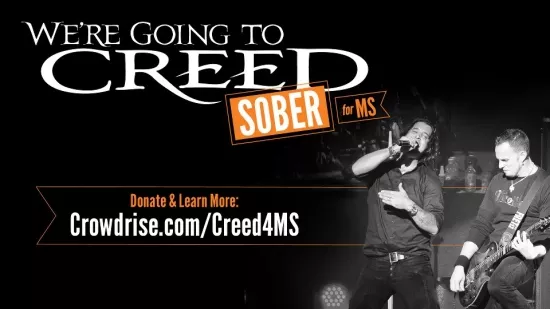 It seemed like a good idea at the time. A couple months ago, close friends and former SLUH grads Tony Cerame and John Simon noticed that the gut-rocking, god-loving, glory-touring guys in Creed are coming to The Pageant this Saturday. At this point, they'd like to clarify one item: "We cannot, in any way be confused with Creed fans," insists Simon, though he admits he occasionally catches himself singing "Higher" in the shower. "Their songs are just so bombastic and Jesus-y that I can't help myself." Instead, the guys have become surprise (and sarcastic) philanthropists.
When Cerame's reaction to the tour announcement was, "You couldn't pay me enough to go to that," he second-guessed himself, brought in Simon and hatched a plan for charity. To raise money for the Gateway Chapter of the National Multiple Sclerosis Society, the two music fans will attend Creed in concert -- completely sober.
They will even buy a T-shirt. When Cerame and Simon launched their plans on a crowdrise profile last Monday, response boomed. Within 24 hours, they surpassed their initial goal of $1,000 in donations, and with four days left until the concert, the metal and indie-rock fans are now hovering around $2,100. Different stages of pledges come with various requirements from the duo, meaning by now they not only have to attend the concert but must also buy a T-shirt and wear it the entire time. They will also tape themselves performing a Creed song -- and they're accepting ideas for the $3,000 mark. (RFT Music suggested pre-ordering Scott Stapp's autobiography, Sinner's Creed.)
At first, the donations came from friends, but supporters with graphic design and video skills have pushed their project as far as Australia through social media. Even Neko Case has Retweeted their call to action from her official account, though, "She probably had no idea what she was Retweeting," Simon jokes.
Click through for the rest of the story.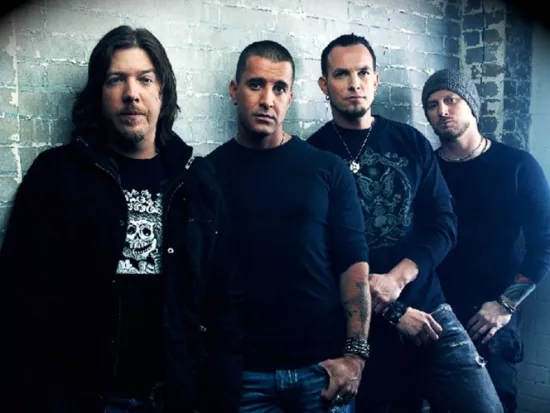 The motivation for their grassroots effort is twofold: Doctors diagnosed Simon with MS in 2008, and while he's suffered one episode since that date, treatment has helped him keep the condition from complicating. "He's one of the most lovable, affable people I know, and it kind of breaks my heart that he has this disease," Cerame says. "It hurts me that this could just ruin one of my good friends."
So MS became a natural cause, while Creed, as a quintessential lightning-rod band, seemed like a natural target. "Sure, Creed is technically proficient, and I couldn't play guitar like Mark Tremonti, but that's kind of where the praise stops," Cerame says. "They have all these power ballads and they just take themselves so seriously. Creed is the perfect bend of mediocrity and pretension and lack of self-awareness without really being that good." (This is not a label he takes lightly. In the late 1990s, Cerame once witnessed a drunken Limp Bizkit at Ozzfest.)
Cerame's original idea stemmed from a Scott Stapp solo appearance in St. Louis last year, and the Megadeth fan assumed he had missed his "chance to suffer." But the singer will revisit St. Louis this weekend, full band in tow, to play the entirety of Human Clay, the sophomore album that has sold more than 11.5 million copies in this country alone. That number foreshadows Simon and Cerame's biggest concern. Other than Creed finding out about their project ("I'd be embarrassed," Simon says), the concertgoers have nothing to fear except for other concertgoers.
"We're not going to be openly hostile to the Creed fans, and we hope they don't find out who we are and become that way to us," Cerame says. It took only a few days for the band's supporters to track down their promo videos on YouTube, and the resulting comments are not pretty. "In all honesty, it's going to be tolerable and somewhat fun because we'll be taking pictures and cracking jokes. I'm not a super pretentious hipster, and this is not the worst thing ever, but it's not going to be an entertaining show -- unless of course, we are attacked."
To document their shame, the duo plans to take photos and Tweet from the performance. Follow Cerame and Simon on Twitter, Facebook, YouTube and their crowdrise account.