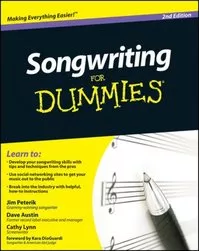 You've been there, listening to a song for the first time, hearing the word at the end of one lyric and thinking "please don't end the next line with [insert predictable rhyme here]." Of course, nine out of ten times, the internalized wish is futile. Nobody expects songwriters to reinvent the wheel with every lyric, but there are some word pairs that are far past their expiration dates. Here are the six most overused rhymes. If you let us know your least favorite, we'll read your comment and savor it.
6. Sorrow/Tomorrow The rhyming dictionary entry for "tomorrow" is sparse, and so much rock and pop music has to do with sadness that "sorrow" is one of its only logical partners. Accordingly, the two words have paired up innumerable times. Hootie and the Blowfish sing "Can you teach me about tomorrow/And all the pain in sorrow" on the prechorus to "Time." Electric Light Orchestra not only makes this rhyme in "21st Century Man," the group quotes the same lines in the track "Epilogue," which closes out the album Time. Coincidence, Hootie? And two instances come from the BeeGees' Barry Gibb (RIP Robin, by the way) on "How Can You Mend A Broken Heart?" and his Streisand duet "What Kind Of Fool?" two songs that suggest that the only thing Barry loves more than rhyming "sorrow" and "tomorrow" is ending song titles with question marks.
5. Far/Star/Car These words form a triumvirate, as the contexts for all three are similar even when only two are used. "Star" generally refers to fame, in which one has gone "far" from their humble roots. In such, "car" becomes a symbol for status, either a measure of success (as in "Rock Superstar" by Cypress Hill) or failure (as in "Someday I'm gonna stop tryin' to borrow your car/I'm gonna go far" from Atmosphere's "Godlovesugly"). The Beatles covered both extremes on "Drive My Car," where a budding starlet recruits a driver and then reveals her patheticness in the song's final verse. In some instances, "star" is used in the literal sense, a flaming ball outside of our galaxy, like in Soul Coughing's "Circles," in which Mike Doughty crams the entire trinity into one lyric: "Slip into the car/Go driving to the farthest star."
4. Alone/Home This pair is so prevalent that it seems every song with either word in it contains the other. Just examining "home" songs, we get instances of "alone" in the Monkees' "Long Way Home," Grand Funk Railroad's "I'm Your Captain/Closer To Home," Neil Young's "My Country Home" and Ozzy Osbourne's "Mama, I'm Coming Home." The rhyme also appears in "A House Is Not a Home" by Burt Bacharach and Hal David; it should be noted that Luther Vandross' recording of this tune was sampled by Kanye West for his Twista/Jamie Foxx track "Slow Jamz," and that we would be ignorant to talk about rhymes and not mention that song's genius pairing of "Vandross" and "Pants off." 3. Night/Light This one is so plentiful and overdone that my brain overloads when trying to think of examples.
2. Dance/Chance We all know by now that the queen of disco, Donna Summer, recently passed away. Fittingly, news outlets keep playing the "Last dance/last chance for love" soundbite, bringing two things to mind: First, Donna had the voice of an angel who would have been banished from Heaven for being a "Bad Girl." Secondly, "dance" and "chance" need to start seeing other words. Offhand, the pair is in the slightly unnecessary rap on "Gonna Make you Sweat (Everybody Dance Now)" by C&C Music Factory, "Safety Dance" by Men Without Hats, "I Wanna Dance With Somebody" by Whitney Houston, and "Blood On the Dance Floor" by Michael Jackson. Note that "chance" is used to assist "dance," and that songs like "Take a Chance On Me" by Abba and "Take a Chance" by Bob Seger get by without any references to booty shaking. And Weezer's "Only In Dreams" says "You walk up to her/Ask her to dance She says, "Hey baby, I just might take the chance," and while the song isn't about dancing, it is all mirror balls and prom night.
1. Girl/World "Girl" and "world" offend for different reasons. Some are surely upset at the fact that the rhymes are less than exact, but that is not the most bothersome aspect. Generally speaking, "girl" and "world" is the canary in a coalmine; if these two words meet, the song probably sucks. "My Love" by Justin Timberlake is probably the best of the offenders; "California Girls" by the Beach Boys and "I've Just Seen a Face" by the Beatles are so ingrained in our culture that they can't even be fairly evaluated. But "The One That Got Away" by Katy Perry, "Four Minutes" by Madonna, and however many pop-punk songs from Warped Tour bands that nobody can tell apart anyway are all guilty. Yes, "Four Minutes" would still be a Timbaland-produced abortion without the line "We only got four minutes to save the world/No hestitating, grab a boy, grab a girl," but like every other song with this most overused rhyme, the inclusion doesn't help.