Mayer Hawthorne and the County - Tuesday @ the Firebird
We'll start this post off by recognizing the fact that yes, Red Hot Chili Peppers is playing in town on Friday (Scottrade Center); as is Local H (Firebird), but Friday is already well-represented below with another what-is-this-1996 artist, Snoop Dogg, playing at Pop's and roots-reggae pioneer Mighty Diamonds at 2720 Cherokee. You'll have to wait for the weekend post for more exposition on the former two.
Other shows rounding out this week's picks are local folksters the Lulus, hillbilly hellraisers Southern Culture on the Skids, and Big Muddy Records Sunday chili cook-off. Click through to see the full list.
Soulard Blues Band Mon., 9:00 p.m. May 21 @ Broadway Oyster Bar - Free By RFT Staff The Soulard Blues Band has had a remarkable run as one of St. Louis' most durable and popular blues acts. Fans have stuck with them through many personnel changes and stylistic shifts, and their continued patronage has always been rewarded by a fine crew of singers and players assembled by bassist, bandleader and sole founding member Art Dwyer. The current edition of the band more than lives up to its hard-earned reputation.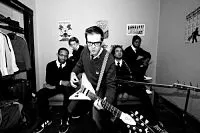 Mayer Hawthorne and the County Tue., 8:00 p.m. May 22 @ The Firebird - $16-$18 By Ryan Wasoba If Mayer Hawthorne & The County ever achieves household name status, it may be possible to discuss the Ann Arbor, Michigan native and band strictly on the merits of its Motown indebted R&B jams. Until that fine day arrives, folks are frequently surprised by the dissonance between the audio and the visual. Hawthorne sounds like Smokey Robinson but looks like Elvis Costello. He sounds like 1967 but was born in 1979. His falsetto is butter-smooth, his tunes are timeless and his records are produced with modern fidelity and classic class, putting him in league with neo-soul transcendentalists Sharon Jones and The Dap Kings. Notable Fans: Mayer Hawthorne has been championed by producer Mark Ronson, director Spike Jonze, Presidentially-noted jackass Kanye West, and indie hip-hop mogul Peanut Butter Wolf, who signed Hawthorne to his Stones Throw label.
The Lulus Wed., 9:00 p.m. May 23 w/ Rev. Matt @ El Lenador - $5 By Christian Schaeffer Kelly Wells puts her music where her mouth is. As the director of the Folk School, Wells helps connect St. Louisans of all skill levels with American folk music through lessons, concerts and dances. But when her nine-to-five job is done, Wells joins up with sisters Anne and Colleen Williamson and Hannah Arnson to spin out classic, Southern-speckled old-timey music as the Lulus. As scholars of our country's songbook, these ladies bring prowess and studied technique to these originals and traditionals via fiddle, guitar, upright bass, hammered dulcimer and more acoustic instruments. But the wit and sparkle in these songs show that the Lulus are not slaves to tradition -- listen to "I Wish I was a Single Girl Again" and you can hear the wink in the players' eyes as they list out a modern woman's dilemma. The music sounds straight out of 1932, but the lyrics ring true today.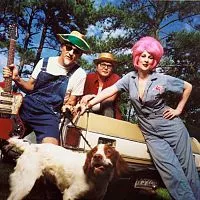 Southern Culture on the Skids Thurs., 9:00 p.m. May 24 w/ Lookout Joe @ Off Broadway - $15 By Diana Benanti From this 2008 show preview: It's not often that a band, after twenty years together, releases its best album; it's even less probable that said album would be a set of covers. But that's the case with Southern Culture on the Skids and last year's Countrypolitan Favorites. The Chapel Hill, North Carolina, country-crockers, surf-shlockers and camel-walkers finally play the twang straight but still spirited. Founder Rick Miller rifles through a staggering range of guitar styles and bouffant-belter Mary Huff simply sings the tar out of Nashville classics (Lynn Anderson's "Rose Garden"), country-rock nuggets (CCR's "Fight Fire") and even psychedelic excursions (T Rex's "Life's a Gas"). On stage, SCOTS still has hellbilly souls and buckets of fried chicken -- and it's not afraid to use either.
Snoop Dogg Fri., 7:00 p.m. May 25 @ Pop's Nightclub - $30-$35 By Jaime Lees A'ight, here's the dizzle: The d-o-double gizzle is in the Lou this Fri-dizzle. Snoop Dogg is guarantizzled to pull out his sweet summer jams ("Drop It Like It's Hot," "Who Am I (What's My Name?")) at this show, fo' shizzle. Though he's known for smoking lots of marijuizzle, Snoopizzle is far from a stoned slackizzle. He's even improved his shizzle from the early days of Cali-collaborating with Dr. Dreizzle. Quite the entreprenizzle, Tha Doggfather also knows how to get paid lots of bizzles. From directing pornizzles to pimping out poonizzles, he's got all kinds of businizzles. C'mon, maybe it's about tizzle to take a break from grilling outside of your red brick hizzle. Don't stay home and watch another Cardinizzles game on the televizzle -- roll out to Pop's Nightclizzle 'cause this show is sure to be off the hizzle.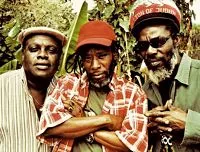 Mighty Diamonds Fri., 9:00 p.m. May 25 @ 2720 Cherokee - $15 By Josh Levi As one of the pioneering groups of the roots reggae movement, Jamaica's Mighty Diamonds has been churning out timeless vocal classics for over the past four decades. Focusing its music on the spirituality of the Rastafari movement, the trio would became a staple at the legendary Channel One Studios with hits like "Country Living" and "I Need A Roof." Like honey on a bruise, the three men's amalgam of sweet sea breeze melody and outer-body three-piece harmony would eventually bring them to prominence in a burgeoning dub scene. Forever seducing loyal audiences into a heavenly bliss, the Diamonds will make only one midwest stop on its current tour. Fun Fact: The Mighty Diamonds hit "Pass The Koutchie" received took on a new life with the Musical Youth cover "Pass The Dutchie."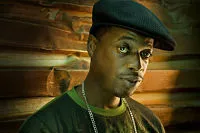 Devin the Dude Sat., 7:00 p.m. May 26 w/ 12 to 6 Movement @ The Firebird - $15 By Calvin Cox There's something refreshingly unassuming about Devin Copeland's chosen stage name, Devin the Dude. The same thing can be said for his music: Devin's songs aren't filled with tales of hardcore violence and obscene wealth -- he's more likely to rap (or sing) about running out of weed or chasing women. His reputation as an everyman rapper -- and a couple of high-profile features, including "Fuck You" from Dr. Dre's The Chronic 2001 -- has earned him a niche following in hip-hop over the last decade or so. But even Devin's filthiest punch lines are pulled off with a certain charm, as his often comical lyrics tend to complement his easygoing delivery and Texas drawl.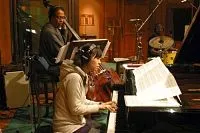 Stanley Clarke Trio 7:30 p.m. daily from May 23 until May 26 @ Jazz at the Bistro - $20-$40 By Ryan Wasoba Like Charles Mingus and Scott LaFaro before him, Stanley Clarke helped bring bass to the forefront of jazz ensembles instead of hiding the instrument in the shadow of the drum kit. He is perhaps best known through his collaborations with keyboardist Chick Corea, beginning as members of fusion ensemble Return To Forever and continuing with the pair's Grammy winning 2011 album Forever with drummer Lenny White. Clarke's big breaks came from seasoned musicians like Corea and Pharoah Sanders, and he returns the favor in the current Stanley Clarke Trio by employing relatively young gun percussionist Ronald Bruner Jr. and Ukranian piano phenom Rusian Sirota. One of These Things is Not Like the Others: Ronald Bruner Jr. has drummed with Kenny Garrett, Lee Ritenour, Suicidal Tendencies and Marcus Miller.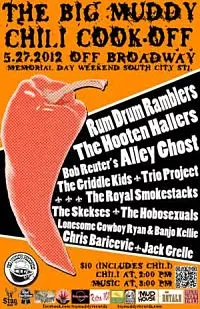 Big Muddy Records Chili Cook-off Sun., 2:00 p.m. May 27 @ Off Broadway - $10 By Daniel Hill It would be easy to crack an off-color, juvenile joke relating to the fact that an organization that calls itself "Big Muddy" is holding a chili cook-off, but we're far too classy for that sort of thing. Instead we'll just give you the rundown, which speaks for itself: Performances by the Rum Drum Ramblers, the Hooten Hallers, Bob Reuter's Alley Ghost, the Griddle Kids, Trio Project, the Royal Smokestacks, the Skekses, the Hobosexuals, Lonesome Cowboy Ryan & Banjo Kellie, Chris Baricevic and Jack Grelle. Sponsorship by Stag and PBR (not to mention KDHX [88.1 FM]) ― and chili, by the bucketful! The measly ten dollar cost of admission buys you a full stomach and a full day of excellent music; what's not to like? Beware the Bathrooms: Nah, come on, we're not making those jokes, remember?