Active Child - Thursday @ the Firebird
This weekend is the much-anticipated release party(s) for Tower Groove Records' new Double LP, which showcases heaping piles of superb local talent -- thirteen RFT Music Award nominees populate the must-have local compilation. The festivities take place over the course of three days and three venues, moving from El Lenador to Off Broadway to Mangia, and is sure to be the social event(s) of the season.
Speaking of local talent, this Friday also marks the release of Fister's newest release. The loud-is-law stoner / doom metal band has been pouring their blood sweat and tears into this latest offering -- blood mostly, which the band recently had removed from their veins, collected in vials, and mixed in with the ink used for said album's liner notes. Don't believe me? Lick the liner notes then, Mr. Skeptic, and look for that copper-y taste. Don't say we didn't warn ya.
The rest of this week's picks follow, including visits from Deer Tick, Mariachi El Bronx, Madeleine Peyroux and more.
Joe Pug Mon., 9:00 p.m. May 14 @ Off Broadway - $14-$17 By Roy Kasten Joe Pug is not a hipster with a banjo, a smarty pants with a computer, a naïf with a fake British accent singing in a fake forest. What he is is a serious songwriter, in the line of Guthrie, Dylan and Van Zandt. His best songs are American jeremiads, composed with images both fiery and fragile, calling down simple truths on his country and himself. On this year's release, The Great Despiser, he tests those songs against different sounds ― E Street swagger, feedback stutter, waltzing country ― and searches for "a narrative that was ours." Song by exceptional song, he's finding it. Who Should Go: Anyone who believes, as Guthrie did and Pug surely does, that a songwriter's job is to "comfort the disturbed and to disturb the comfortable."
Alejandro Escovedo Tue., 7:00 p.m. May 15 @ Off Broadway - $15-$18 By Jaime Lees Every Alejandro Escovedo show should be required viewing, but this one promises something extra special for fans of St. Louis music. The rock-roots legend's show will be supported by Jimmy Griffin, front man of the Incurables and guitarist for El Monstero. A formidable talent on his own, Griffin is also a frequent wingman to Escovedo and did time touring as a member of his band last year. He will open the show with an acoustic performance of Incurables songs, then Escovedo will play solo before being joined by Griffin and an all-star collection of local musicians featuring members of the Feed, the Funky Butt Brass Band and Dr. Zhivehas. After the Show: Escovedo and Griffin are hitting the road for a short solo tour (in a Lincoln) before Escovedo meets up with his band the Sensitive Boys.
Deer Tick Wed., 9:00 p.m. May 16 @ The Firebird - $16-$18 By Roy Kasten From this 2010 show review: In precisely appointed Village People attire, Deer Tick (and a couple of friends) took the stage to the karaoke of "Y.M.C.A.", a goofy, delightful entrance, and then jumped into an hour and a half of dirty, bluesy, bashing rock, with John McCauley's nasal twang sounding more sweet than metallic, and the whole band buzzed but not obliterated. The drunken chaos of a Deer Tick show is the essence of its appeal, but this night was just a little more focused than usual, skronking sax solos and skittish drumming aside. A hard, shuffling "These Old Shoes" from War Elephant and a gliding "Choir of Angels" from Black Dirt Sessions were highlights, as was a suite of covers, including John Prine's "Mexican Home," a funky take on the late Bobby Charles' "Down South in New Orleans" and a terrifically unironic "La Bamba." And "The Monster Mash," of course. And then up came the thump of "Macho Man," dancers reassembled, pranced off stage and disco-lined through the crowd, who gathered round and shook their beer-sprayed bodies to the silly wonderfulness of it all. That dance-floor party would have been tough to follow, and Deer Tick wisely didn't try.
Active Child Thurs., 8:30 p.m. May 17 w/ Balam Acab, Superhumanoids @ The Firebird - $12 By Diana Benanti From this 2010 show preview: Active Child, a.k.a. multi-instrumentalist Pat Grossi, is a former choir boy from Philadelphia. His parochial influences are blatant on his delightful first EP, 2010's Curtis Lane. (Lane is the second Active Child release this year; the first was a too-hip, limited-edition cassette, Sun Rooms.) Grossi's seraphic vox ooze over cavernous synthpop and beatific harp on "I'm in Your Church at Night" (told you he was a choir boy), while the haunting austerity of "Wilderness" showcases sonic depth. Grossi has spent the last few months on tour with Islands and School of Seven Bells, but he's doing a handful of headlining dates -- including this solo stop, his second St. Louis date in 2010.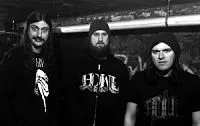 Fister Record Release Fri., 7:00 p.m. May 18 w/ Everything Went Black, ((Thorlock)), Sine Nomine, Iron Hills @ Fubar - $8 By Kiernan Maletsky From 2011's Music Awards' write-up: Fresh off the release of its split twelve-inch with Lion's Daughter, Fister doesn't so much play music as bludgeon you with it. Its side of the split, titled And Their Masters Bled for Days, is a trudging trio of songs best played at ear-splitting volume while punching something. "Witchfucker," in particular, is a monolith of defiant bass and screaming guitar. "Santabbath" gets a reprise from the band's recent album, Bronsonic, which was originally released on cassette and later appeared online in an expanded Bronsonic -- Lethal Overdose Edition with a half-dozen demos from 2009.
Bonnie Raitt Fri., 8:00 p.m. May 18 @ The Pageant - $20 By Jamie Lees You want know what's some bullshit? Bonnie Raitt is totally under-appreciated and under-praised. Yes, people love her, and she's well-respected, and her shows are expensive and sold out, but she's playing the freakin' Pageant. She should be selling out venues ten times that size. Bonnie Raitt is an historically important badass, a hero of the slide guitar, a singer-songwriter, an intellectual and an activist. She's also a feminist icon because she kicks all the boys asses on guitar. Raitt should be worshiped in the same way as Prince or Bruce Springsteen. Show some goddamn respect. Update: This show has sold out. Next time she tours you can show some goddamn respect by getting yourself a ticket in advance.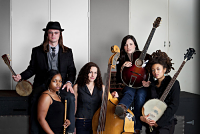 Luther Dickinson and the Wandering Fri., 9:00 p.m. May 18 @ Blueberry Hill - $20 By Roy Kasten For Luther Dickinson, leader of the North Mississippi Allstars, the Wandering was a simple matter of free-association: banjo and guitar lead to fife and drum, roots musicians Amy LaVere and Valerie June led to Shannon McNally and Sharde Thomas, and it all came together in a surprisingly cohesive old-time ensemble of talented women taking the lead on spirituals like "Glory, Glory," archetypes like "Old Joe Clark" and why-the-hell-not larks like the Byrds' "Mr. Spaceman." Dickinson stays out of the gals' way, focusing instead on his prickly slide guitar and scrappy banjo playing. Who Should Go: Fans of the Carolina Chocolate Drops, Old Crow Medicine Show and even the Mississippi Allstars will find more than enough deep, danceable blues in the Wandering's loose, old time folk.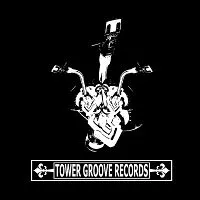 Tower Groove Records Double Album Release Party - Day One Fri., 9:00 p.m. May 18 w/ Maximum Effort, Sleepy Kitty, Warm Jets USA, Bunnygrunt, Accelerando, The Feed @ El Lenador - $5 By Josh Levi Alien conspiracies and punk rock? Who knew they'd be the perfect match? Apparently Maximum Effort. The band's been around for over two years now, solidifying the lineup with bassist Justin Rao. Mixing UFO-conspiracy-theorist literature and chugging punk power chords, Maximum Effort has brought fun back to the St. Louis punk scene. More rock than punk, this south-city quartet exhibits proficient musical skill, coupled with catchy-as-hell punk riffs. Stylistically similar to the West Coast punk sound of the late '70s/early '80s, ME conjures memories of Dangerhouse Records bands and the Angry Samoans. Lead singer Nick Zengerling's paranoid lyricism rants and raves with tales of black helicopters, secret agents and government cover-ups. As proof of its excellent songwriting, ME showcases its ability to rile up camaraderie with sing-along songs such as the anthemic "NOYFB (None of Your Fucking Business)." With plans of future recordings, you can expect Maximum Effort to continue spreading the gospel, exposing the truth that is hidden from us all.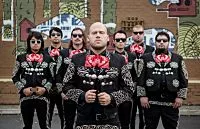 Mariachi El Bronx Sat., 8:00 p.m. May 19 @ The Firebird - $15 By Daniel Hill Mariachi El Bronx was first conceived in 2006 as the alter-ego of established hardcore punk band the Bronx ― a tongue-in-cheek response to the electric-goes-acoustic aesthetic that so many bands employ today. But soon the project took on a life of its own. Now, with two full-length albums and last year's tour opening for Foo Fighters under its belt, that which started as a lark has become a deadly serious affair for the charro-donning punkers. Guitarist Joby J. Ford has even gone so far as to learn several traditional mariachi instruments such as the vihuela, bajo sexto and the accordion, and fans of Mariachi music worldwide have come to respect the group as much more than a novelty. Bring Your Parents: While The Bronx's hard-hitting punk anthems and bitter lyricism may be a bit abrasive for some, Mariachi El Bronx includes light-hearted songs dealing with life and love in their set, making it a band fit for music fans of any age.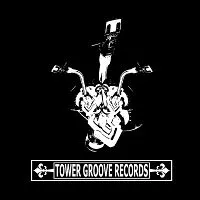 Tower Groove Records Double Album Release Party - Day Two Sat., 9:00 p.m. May 19 w/ Magic City, Old Lights, Ransom Note, Beth Bombara, The Hot Liquors, Death of Yeti, Demon Lover, Peck of Dir @ Off Broadway - $5 / $8 By Christian Schaeffer From this 2011 record review: Magic City isn't on any map, but our guess is that the mythical burg sits somewhere in the middle of the Mississippi Delta's blues, New Orleans' swampy backwaters and Southern California's back alley of sideshow barkers and prophetic freaks (Waits, Zappa, Beefheart, et. al). The quintet features some south-city stalwarts -- Anne Tkach (Rough Shop) on bass, Adam Hesed (ex-Bad Folk) on organ, JJ Hamon (Demonlover) on guitar and Sam Meyer (Wormwood Scrubs) on drums -- but the whole album is a projection of singer and guitarist Larry Bulawsky's fetid fever dreams. Les Animaux Épouvantables translates to "the appalling animals," and that bit of poetic French gives a fitting arc to the LP. "The sickness runs deep," Bulawsky sings on "The Sickness." So deep, in fact, that Magic City spends the bulk of these eight songs plumbing its depths.
Madeleine Peyroux Sun., 7:30 p.m. May 20 @ The Sheldon - $40-$45 By Christian Schaeffer A jazz singer's trajectory from crooner to artist almost necessarily follows this trajectory: Start out with standards to prove yourself, judiciously pilfer from the pop-song catalog to show range and crossover appeal, and finally pen your own words once your voice and style is established. Nina Simone set the bar pretty high in this regard, but Madeleine Peyroux has followed suit for the past fifteen years, marrying her Lady Day-esque delivery with a rootsy, boho jazz sensibility. She has tackled songs by Leonard Cohen and Elliott Smith, but her past few LPs (last year's Standing on the Rooftop included) find Peyroux settling comfortably into her role as songwriter. The occasional assist from Steely Dan's Walter Becker or former Rolling Stone Bill Wyman doesn't hurt either. Come On, Be a Friend: Peyroux performs as part of the "Friends of the Sheldon Benefit," and those that buck up for the $125 level are offered preferred seating, free parking and admission to a pre-show soiree.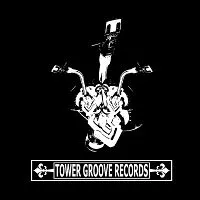 Tower Groove Records Double Album Release Party - Day Three Sun., 1:00 p.m. May 20 w/ Bug Chaser, Fred Friction, The Skeskes @ Mangia Italiano - $5 By Diana Benanti The innocuous name Bug Chaser connotes sun-dappled summer pastimes, until you learn that bug chasing is also a thrill-seeking sex game similar to Russian roulette where "donors" "gift" HIV to willing participants. These prolific south-side toughs must be infected with something, because roisterous krautrock isn't supposed to feel this punk. There are many forces to be reckoned with here -- wild-boy frontman Pat Grosch's delivery is downright ferocious, bassist Matty Coonfield's pedigree includes Glass Teeth and Tone Rodent, and all can hail the inhuman work ethic of axman Jake Jones, who moonlights as chief maniac of freak-rap brigade King Kong Magnetics. Equally indebted to Cave and Glass Teeth, Bug Chaser is a futuristic colonic for your brain.