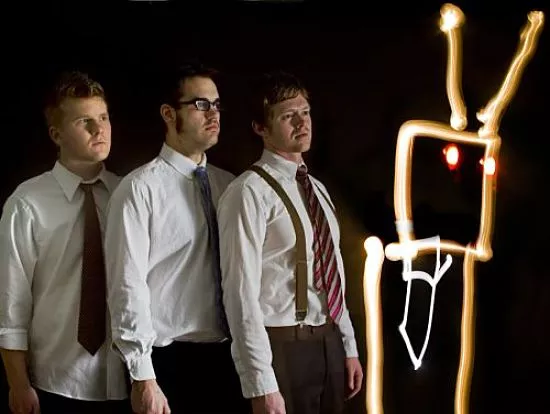 Antennas Up - Sunday @ Lemmons
This weekend is Cinco de Mayo, which for all of you non Spanish-speaking types translates literally to "The Five of Mayo". What this cryptic phrase actually means is unclear, as is the origin of the association between Mexico and mayonnaise, but for some reason it seems to happen every year on the fifth of May and we end up drinking a lot of tequila because of it. Whatever, any excuse to party. While partying this weekend, we recommend you check out one of the great shows in town -- our picks are below, with *NEW* brief explanations as to why we thought they were notable. Check it out, and let us know what you're up to this weekend in the comments.
*And before you get all uppity, yeah, I know what "Cinco de Mayo" is. Esta un broma por gracia solemente.
Friday:
Andre Williams @ Off Broadway 8:00 p.m. | $10 Andre Williams laid some groundwork for hip-hop half a century ago and his wit and soul haven't ebbed much in the interim. Go for the screening of Agile, Mobile, Hostile: A Year With Andre Williams, stay because it's Andre Fucking Williams. (KM)
Clutch @ Pop's Nightclub 6:30 p.m. | $26 to $28 Formed in 1990, Clutch has been playing its brand of hard rock for three decades and nine full lengths now, forming a rabid cult following and repeatedly touching the edges of mainstream success. (DH)
DJ Cobra @ Horizon at Harry's 8:00 p.m. | $10 Andrew Bagg, better known as DJ Cobra, is the open-format DJ to the stars -- he played Paris Hilton's 30th birthday party, for example -- with a notable connection to St. Louis: DJ Cobra got his start opening for Nelly on tour in 2003. (DH)
Tef Poe War Machine 2 Listening Party @ The Gramophone 9:00 p.m. | $5 Perhaps the most critical voice in St. Louis hip-hop, Tef Poe has been working on the follow-up to his breakthrough War Machine for a long damn time. It's here and everyone from the longtime fans to XXL is taking notice. (KM)
Saturday:
Plies @ Ambassador 6:00 p.m. | $30 to $60 Fort Meyers' goon-affiliated (or maybe not, really) rapper Plies has made guest appearances on tracks with a veritable who's who list of performers in the last few years, including Usher, Gucci Mane, Young Jeezy and many more. (DH) Plies - Saturday @ the Ambassador
Pat Sajak Assassins CD Release @ CBGB w/ Middle Class Fashion, Soma 10:00 p.m. | Free This free show is hometown heroes' Pat Sajak Assassins record release for their newest CD entitled Thigh Master. According to the band, "Bring your dad and you get a free beer from Christopher!" (DH)
Pretty Little Empire @ Off Broadway 8:30 p.m. | $10 to $13 Pretty Little Empire emerges from the bat cave with a full-length's worth of fresh songs, a renewed focus and not enough money to put out that third record. Go because the proceeds will help offset the cost of making an album and because Kickstarters don't come with the instant gratification of a set from one of the best live bands in St. Louis. (KM)
King Arthur @ El Lenador with PUJOL 8:00 p.m. | $5 It's warm out and you have no better option for celebrating than with the head-trip pool party that is King Arthur. Pujol ain't half bad either; check out new single "Reverse Vampire" and you'll find yourself rooting for something involving the word "Vampire" for the first time in forever. (KM)
Free Comic Book Day @ Star Clipper w/ Bunnygrunt, Superfun Yeah Yeah Rocketship, Losing Controllers 10:00 a.m | Free The highlight here is longstanding St. Louis legend Bunnygrunt donning a set of vaguely superhero-related songs and going as Supergrunt. Blink and you'll miss it. (KM)
Sunday:
Antennas Up @ Lemmons 7:00 p.m. | $5 The Kansas City natives and self-proclaimed nerds that comprise Antennas Up play a humor-infused blend of rock with funk, disco, rap, and synth-pop influences -- and make no apologies about it. (DH)