The Melvins - Thursday @ Firebird
This week is another of those extra-packed ones, so this list is a bit longer than usual -- hooray for St. Louis music! If anything remains of your vehicles after Saturday's ridiculous hailstorm (mine only lost a window or two, no biggie) make sure hit the town or else you'll be missing some excellent shows. M83's sold-out show at the Pageant is this Wednesday; hopefully you got your tickets. On Thursday fans of loudness will be treated to a visit from the Melvins, playing at the Firebird. Bring earplugs or suffer the resulting tinnitus -- don't say we didn't warn ya! Appearances by Bowling For Soup, Clutch, King Arthur and more follow, and again: Check out our new Concert Calendar to find your favorite shows we might have missed.
Chatham County Line Mon., 7:30 p.m. April 30 @ Off Broadway - $12-$18 By Roy Kasten From this 2011 show preview: Chatham County Line's 2010 release, Wildwood, is a classic slice of Americana, but it slipped through media cracks, for reasons both intelligible and maddening. Too modest and musical for Avett Brothers fans and too lyrical and loose for buttoned-up bluegrassers, the Raleigh, North Carolina, quartet has still managed to build a following based on the core principles of bluegrass dynamics. Chandler Holt, John Teer and Greg Readling are young aces on banjo, mandolin and bass, respectively, and Dave Wilson is a spotless songwriter. On Wildwood, Chatham County Line sounds like the kind of band the Grateful Dead might have become had all those hippie demons -- jamming, peace, love, psilocybin and two drummers -- been exorcised by the better angels of bluegrass soul
Bowling For Soup Tue., 7:00 p.m. May 1 @ Old Rock House - $15 By Kristyn Pomranz From this 2006 show preview: Long before Fall Out Boy chose a path of pop-culture plugs -- and even before Fountains of Wayne reported that Stacy's mom did, indeed, have it going on -- Bowling for Soup were the premier power-punk pundits. Savants of self-deprecation and slick riffs, these Texans know that musical diversity is not their game. But nor should it be: Their catchy, stomp-along anthems ("1985," "Girl All the Bad Guys Want") entertain and energize, thus propelling their audiences into the Souposphere. Jaret Reddick's bright whine complements the cranking guitars of Soup's ska-tinged power-pop, while the hyper-charisma of the band's live show has a magnetic pull on even the staunchest of shoegazers. After all, it's nearly impossible to dislike a group of guys who beseech a runaway girlfriend to move back to Texas because "....the Mexican food sucks north of here anyway." In a musical realm where My Chemical Romance and Dashboard Confessional take themselves so damn seriously, Bowling for Soup's tongue-in-cheek assertion that "all we need is ice cream and a hug" begs the idea that all we really need is Bowling for Soup.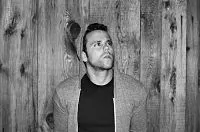 M83 Wed., 8:00 p.m. May 2 @ The Pageant - $22.50-$25 By Christian Schaeffer Anthony Gonzalez was either born twenty years too late or ten years too early. He's been the force behind M83's synth-and-shoegaze symphonies for over a decade, and his reverence for the sounds and productions styles of the 1980s has taken root with and seemingly boundless crop of young bands. Thankfully, Gonzalez has been doing it better and longer than most, and that bounty shows on last year's LP Hurry Up, We're Dreaming. Airy keyboards, slapped bass, gated reverb and the occasional id-empowering saxophone solo all pop up, and while every double album has some fluff, M83 shows a wealth of ideas springing from a narrow but fertile strand of pop music. Midnight All the Time: Hurry Up's lead single "Midnight City" has approached a certain level of ubiquity, appearing in dance clubs, hockey rinks and an ad for a French Right-Wing group, the latter of which was met with Gonzalez's swift admonishment.
Melvins Thurs., 9:00 p.m. May 3 @ The Firebird - $18-$20 By Jaime Lees Equally revered by metal heads, grunge kids and stoner music followers, the Melvins is a band for lovers of cross-genre loudness. Thick guitars, devilishly droning vocals and deep, dark drums combine to make the Melvins' powerful, evil sound. Known for using two drummers at live shows (and for King Buzzo's beautiful afro), the band's entire set is one long relentless (and glorious) ear assault. Opening for the Melvins is legendary New York noise rockers Unsane. Unsane has a huge cult following and it might be an even bigger draw than the headliner. Lots of people have been talking about this show; be sure you get your tickets early. Warning: Bring ear plugs. No, really. Even if you never wear them, you should make an exception on this night.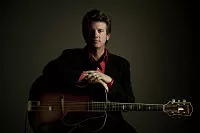 Chuck Mead Thurs., 8:00 p.m. May 3 @ Old Rock House - $10-$12 By Roy Kasten ​Who is Chuck Mead and why is he Back at the Quonset Hut, as his latest album declares? Founder of pivotal alt-country band BR-549, Mead is simply one of the most talented hillbilly performers in Nashville; he has more than enough right to cut an album at the legendary Quonset Hut, the same studio that birthed essential sides by George Jones, Merle Haggard and Johnny Cash and more. Gathering up a host of Nashville A-Team survivors, Mead isn't interested in radically revising these truck stop jukebox favorites, and he doesn't need too. His instincts are always pure country, his shows a party where the dancing never stops. Irony: None, at least not in the way he croons and wails and keeps pace with a tight boom-chick-boom rhythm section.
Clutch Fri., 6:30 p.m. May 4 @ Pop's Nightclub - $26-$28 By D.X. Ferris ​Clutch frontman Neil Fallon has the baddest beard in rock. (Well, the baddest one that's not from Texas.) Melt in some metal, and Clutch is the true successor to ZZ Top's legacy of bluesy and jamming -- yet intensely focused -- rawk. Peeling and squealing out of Maryland, the iconic underground heroes have a cult following like few other bands do.
Javier Mendoza's Latin Jazz Experiment Fri., 7:30 p.m. May 4 @ Jazz at the Bistro - $20 By Liz Deichmann With an impressive eleven albums under his belt in the last twelve years, Javier Mendoza is definitely one of the more accomplished independent acts in town. Since making the transition from a songwriter for Warner Chappell Music to a solo artist, his music has earned him numerous local and national accolades, as well as multiple placements on MTV's long-running reality show The Real World -- and even an audience with Pope John Paul II. The Virginia-born, Spanishbred singer writes his Latin-based mix of folk and pop in both English and Spanish (his last album entitled You was released in both languages), a talent he no doubt honed while writing for acts like Ricky Martin and Enrique Iglesias.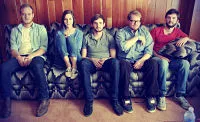 King Arthur Sat., 8:00 p.m. May 5 @ El Lenador - $5 By Ryan Wasoba Murfreesboro, Tennessee's King Arthur is the reincarnation of the Lake, a group that found soul mates in local Pavement enthusiasts Target Market (R.I.P.). If that kinship is not a hint about the sort of breezy slack-rock we're dealing with, consider the title of the Lake's 2009 EP Have a Kick Ass Summer. King Arthur made a few significant alterations to its predecessor's wardrobe; most obviously, former frontman (not the Police drummer) Stewart Copeland surrendered his lead vocal duties to Alicia Bognanno, who recalls Broken Social Scene's powerful sirens. Its debut EP Ad Inexplorata is four tracks of deep-end cannonballs, charred marshmallows and poolside radios blasting "The Boys Are Back In Town" on infinite repeat. King Arthur is the result of a change in seasons, but its school's-out vibe remains eternally intact.
I Went to a Show Two Year Anniversary and Record Fundraiser Sat., 8:30 p.m. May 5 @ Off Broadway - $10-$13 By Kiernan Maletsky From this recent article: Pretty Little Empire gives one of the best gut-punches in the city. And "All I Know" is one of its most powerful songs. Captured in it are the band's rough-hewn guitar melody, driving rhythm and, most importantly, devastating lyrical turns. Observe: "And if that's what you want/to always be alone/then we'll probably get along/'cuz I know I know/what it's like to feel alone." The band went to Chicago toward the end of last year to shoot a very professional music video with director Justin Hayward. It came out today, and its relatively simple conceit -- stuttered black-and-white shots of PLE playing in a dimly lit hall -- proves effective. The cinematography was done by Joseph Fitzgerald and the video was edited by Tom Desch. Pretty Little Empire is recording a full-length with Native Sound Studios -- look for it later this year.
Punk Rock Cover Show Sat., 8:00 p.m. March 5 @ Fubar - $5 By Daniel Hill St. Louis is kind of a unique city for cover bands and tribute shows and the like ― it seems that we as a community have an exceptional affinity for musical facsimile (remember that string of sold-out El Monstero shows at the Pageant a few months back? Case in point). Fubar seems to have picked up on this predilection and over the last year or so has been hosting occasional "all-covers" nights, oftentimes of the pop-punk variety. At this upcoming show, locals Mouthbreather will play as Taking Back Sunday, Warbrain as Alkaline Trio, the Great Bambino will do their best Green Day impression and Get Weird will perform songs from Blink-182's catalog. Recommended Two Drink Minimum: So you're a stick in the mud, eh? Not feeling it? Well, it's a bar, dummy ― down a couple drinks, squint your ears just right and you'll be gleefully singing along in no time.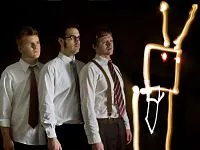 Antennas Up Sun., 7:00 p.m. May 6 @ Lemmons - $5 By Richard Gintowt From this 2009 show preview: For a traveling band, a vodka sponsorship can be both a blessing and a curse. The men of Antennas Up lived that dream -- barely. Bombora Vodka gave the Kansas City band two boxes of vodka to take on the road. "That was the drunkest tour we've had so far," says bassist and lead singer Kyle Akers. "Because of open-container laws, when you open a bottle you have to finish it." Finish it could also be the motto for Antennas Up (originally called Distance to Empty), a band that has persisted for eight years despite two lead singers quitting at pivotal junctures. The band's debut record as Antennas Up was out nationally April 14, and it's proof that good things come to dedicated bands. More focused and funky than anything Distance to Empty ever released, Antennas Up is brimming with radio-ready hooks and fresh production ideas. It sounds a lot like Jamie Lidell or Jamiroquai, if they'd grown up in the '90s and absorbed more Beck and Radiohead.