Wikimedia Commons
Sue Sylvester would not approve of Gotye's criticism of Glee. Or maybe she would. Who knows?
Regardless of what anybody thinks about the actual program, there's no disputing that Glee has become an absolute juggernaut in the music industry. As of October 2011, songs from the show have been downloaded 36 million times. And during that same time period, 11 million physical albums that have been sold. That's impressive by any objective measure.
Those sort of sales provide some significant attention [and, more likely, oodles of royalties] for artists being covered for the show. It's fair to say that Journey's "Don't Stop Believin'" received a bigger bump in the mainstream consciousness for its Glee cover than when the White Sox inexplicably won the World Series in 2005.
But not every artist is enamored with getting the Glee treatment. Gotye - a performer who blazed up the charts recently with his tune "Somebody That I Used to Know" - expressed disappointment about how the song turned out in a recent episode. From Billboard:
The 31-year-old Australian artist, whose real name is Wally de Backer, explained why he wasn't 100 percent behind the "Glee" performance backstage at L.A.'s Nokia Theatre this past weekend.

"They did such a faithful arrangement of the instrumentals but the vocals were that pop "Glee" style, ultra-dry, sounded pretty tuned and the rock has no real sense," he told the Sunday Mail, "like it's playing to you from a cardboard box."

The singer also said, as the Sunday Herald Sun reports, "It made it sound dinky and wrong."
For what it's worth, Gotye backtracked from those comments a bit according to the Hollywood Reporter. But those word tread on an uncomfortable truth: Glee renditions are truly hit-or-miss affairs. In this particular case, Gotye may have a point. While the instrumental portion is more than serviceable, nobody on the talented cast comes even close to matching Gotye's vocals that make the song so alluring in the first place. Nothing about this cover enhances the original, bringing up the question of why such an endeavor was necessary at all.
This episode brings about memories of the show's rendition of Heart's "Alone," which may be the definition of the word "lacking." Heck, the performers didn't even come close to emulating the trademark Ann Wilson howl after the second verse. Shenanigans!
Gotye isn't the first group that had misgivings about Glee. Here's a sampling:
Coldplay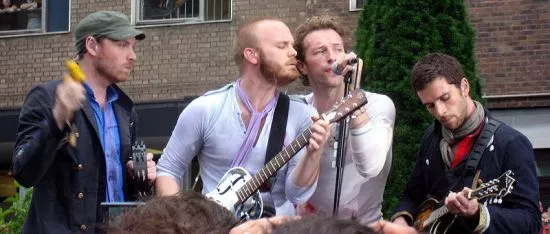 The British mega-band apparently didn't allow the show to use its songs. At first. Cast member Matthew Morrison, according to Contact Music, said last year that Coldplay held off on giving the go-ahead until the show was deemed a success. "In the pilot I was meant to sing 'Viva La Vida' by Coldplay but they wouldn't give us the rights," Morrison told the publication. "Then, once the show got started, Chris Martin called [Glee creator] Ryan [Murphy] to apologize and say we could use whichever song we wanted. So I hope we'll tackle that one."
King of Leon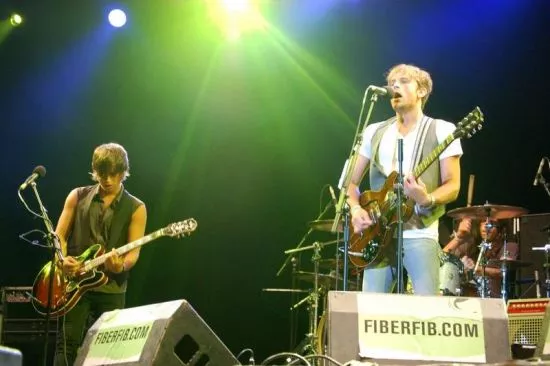 After the Oklahoma outfit rejected offers to have its sings on the show, band members got into an intense public disagreement with Murphy. It even got to a point where drummer Nathan Followill had to apologize for less-than-flattering Tweets.
But argumentation with Murphy was the least of the band's problems. Months after the spat dissipated, Kings of Leon announced an indefinite hiatus because of the struggles of lead vocalist Caleb Followill. Slash
The one-time Guns n' Roses guitarist also got into a fight with Murphy after he told Entertainment Weekly that had flat-out rejected songs from his old band being on the show. He then provided the ultimate insult: Comparing Glee to Grease.
"In the current climate of what's going on in entertainment these days, I try to be more optimistic than negative because it's really easy to get negative about it, but I draw the line at Glee," Slash told EW. "Glee is worse than Grease and Grease is bad enough.... When Grease came out I was like, 'Oh, c'mon, give me a break.' Actually, I look at Grease now and think: BetweenHigh School Musical and Glee, Grease was a brilliant work of art."
That comment didn't sit well with Murphy, who told Rolling Stone that he finds "that people who make those comments, their careers are over; they're uneducated and quite stupid."
Justin Timberlake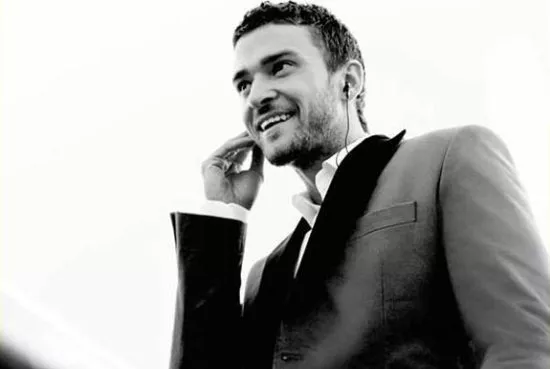 The gold standard of popmusic wasn't as talkative as Slash or the Kings of Leon. But the former boy band heartthrob sparked a tizzy last year when it was reported that he had rejected the Glee treatment of his music. Perez Hilton went so far to say that the refusal amounted to a "slap in the face."
Which is a shame, since JT's solo work probably would actually make sense on the show. Probably moreso than either Slash or Kings of Leon or even Colsplay.
Foo Fighters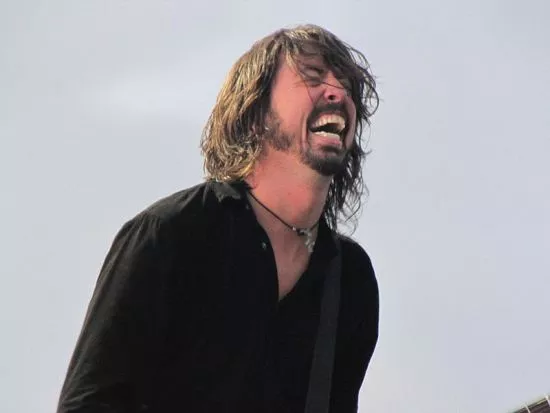 It would be easy to assume that Dave Grohl would leap at the chance to get his music in Glee, mainly for the propensity of his tunes to appear in games such as Rock Band and Guitar Hero. But it's precisely the opposite: Grohl was fed up last year to how Murphy reacted when artists rejected overtures to be on the show.
"You shouldn't have to do fucking Glee," Grohl told the Hollywood Reporter last year. "And then the guy who created Glee is so offended that we're not, like, begging to be on his fucking show ... I watched 10 minutes - It's not my thing."
Added Foo Fighters drummer Taylor Hawkins: "Yeah, fuck that shit."
While the Foos' comments may seem harsh, getting compared to Grease still seems more damning.