Hank Williams III - Wednesday, March 21 @ Pop's
Last week we alluded to the fact that this March is a great time to be a music fan in St. Louis....this week we're driving the point home and then some. Unless you are capable of bi-location (or in some cases: tri / quadro), you are going to miss some good shows this week. We have Andrew Bird at the Pageant, Chuck Prophet at Off Broadway, Astronautalis & Busdriver at The Firebird, and Juelz Santana's birthday show at Club Amnesia....and that's just Thursday night. For the rest of the week there'll be appearances by Hank Williams III, Henry Rollins, Narrows, Warbringer, Rosie Thomas, Relentless Approach and more. Read up and start strategizing your week; it's going to be a hectic one.
Code Orange Kids Mon., March 19, 7:00pm @ Atomic Cowboy - $10-12 By Daniel Hill Pittsburgh hardcore's Code Orange Kids -- "kids" indeed, with a median age of 18 -- don't sound like a typical hardcore band. Maybe its more difficult to know what "typical" means to a music scene when you're just out of high school, or maybe that fact simply makes it easier to just not give a shit. Either way, Code Orange Kids incorporate their own elements into a typically hard-edged sound, with instances of quiet melody scattered throughout that make the gritty hardcore songs that much more in-your-face. The end result is dirgy, angry, occasionally disarmingly pretty, and downright refreshing. Their Deathwish debut is supposed to drop later this year; come to this show so you can say you knew about 'em before they blew up.
​Delta Spirit Tues., March 20, 8:00pm @ Old Rock House - $12 By Chris Bay It's a curious affair when a band with two solid records to its name decides to self-title its third, as Delta Spirit has just done. Whatever the motivation, the band seems to want the songs to speak for themselves, without the aid of extra inscription on the spine. Its third record will be the first that many have heard, but if Delta Spirit continues to put out collections like these ― full of sincere, often anthemic heartland rock with a sunny Cali streak ― it won't be the last. Littlest Middle Brother: Lead singer Matthew Vasquez is part of the supergroup Middle Brother, along with Deer Tick's John McCauley and Dawes' Taylor Goldsmith.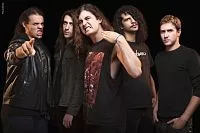 Warbringer Tues., March 20, 7:30pm @ The Firebird - $12 By Daniel Hill Warbringer formed in 2004, just as the "New Wave of Thrash" revival was first gaining steam, and quickly charged to the forefront of metal media's minds by signing a deal with Century Media and embarking on a national tour with Exodus. Since then all has been uphill for the young thrash-metal masters: they've released three LPs -- 2008's War Without End, 2009's Waking Into Nightmares and 2011's Worlds Torn Asunder. They've been to Europe (four times), Asia, and all over North America. They've toured with Napalm Death, Kreator, Overkill, Evile and a slew of other top-tier metal acts. Though the trend came and went with most already hanging up their freshly-bought white Nike hi-tops, Warbringer has proven they are here to stay..
Narrows Tues. March 20, 8:00pm @ Cicero's - $10 By Ryan Wasoba Botch was not the only band making artistic, relevant hardcore records at the end of the 1990s, but it's seemingly the only one not reuniting for Coachella. Since its demise, members furthered the band's legacy in groups like Minus The Bear and Russian Circles. Singer Dave Verellen, who did time in These Arms Are Snakes and Roy, now fronts the post-hardcore powerhouse Narrows. Driven by Verellen's tough but not "tough guy" vocals, Narrows captures the essence of his former outfit without creative backtracking; the band omits the breakdowns that [insert Warped Tour screamo band here] cherry picked from the Botch catalog and comes off like a rowdier, metal-aware Drive Like Jehu.
Hank Williams III Wed., March 21, 7:00pm @ Pop's - $20-22 By Daniel Hill ​As the grandson of country music legend Hank Williams Sr. and son of country music....uh, musician Hank Jr., one would think they could accurately surmise that Hank III specializes in country music. While certainly well within his wheelhouse, country is but one of Hank III's specialties. In fact, this past fall the man simultaneously released four, count 'em, four new albums with genres ranging from country to doom rock to speed metal (with real-life cattle auctioneers lending help with vocals....SERIOUSLY). You can imagine the trouble I had figuring out what genre to tag this show as. File under "Rebel music" and get your ass to this show.
Rosie Thomas Wed., March 21, 8:00pm @ Old Rock House - $10 Christian Schaeffer Pin a label on Rosie Thomas at your peril. Her pop-laced folk albums were breathy outliers on Sub Pop's roster during the mid-'00s, both timeless and charmingly out of step with current trends. Friendships with Sufjan Stevens, Damien Jurado and Denison Witmer offered Thomas to opportunity to prove her chops as a back-up singer, and her 2008 holiday release A Very Rosie Christmas remains a bright-eyed addition to the canon. But with this year's With Love, Thomas has released her first LP of original material in seven years. The time has strengthened her chops and honed her emotionally honest and knowingly intuitive songwriting.
​Andrew Bird Thu., March 22, 8:00pm @ The Pageant - $30 By Christian Schaeffer Watching an Andrew Bird concert is a little like viewing one of those time-lapse videos of a high-rise being built: With architectural precision, he layers loops of violin, guitar, vocals and whistles atop one another until a perfect, structurally sound pop song is left standing. His live show gives a visual analog to his recordings, which are breezy, elastic affairs. On the just-released Break it Yourself, Bird's trademarks are in place ― the pizzicato plucks that scatter like warm raindrops, the whistle solos that should by now feel tiresome but never do ― and yet the LP feels both looser and more cohesive than his past few records. Birds of a Feather: For the new record, Bird collaborated with his touring band instead of carrying the weight on his own, as he has in the recent past.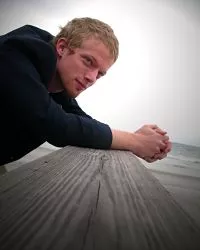 Astronautalis & Busdriver Thu., March 22, 8:30pm @ The Firebird - $12-14 By Ryan Wasoba Astronautalis and Busdriver's ascents to notoriety were far outside of the norm for hip-hop artists. The former released an album on Eyeball Records (one-time home of Thursday and The Number 12 Looks Like You) and toured with Tegan and Sara. The latter had his big break with a guest rap on Islands' debut Return To The Sea and recorded a split with Deerhoof. Given that Astronautalis is an indie rock singer songwriter in a hip-hop shell and Busdriver is an oddball MC with a hyperactive flow and thesaurus-caliber vocabulary, the atypical career arcs are fitting. Likeminded Anticon artist Jel opens.
MORE SHOWS ON PAGE 2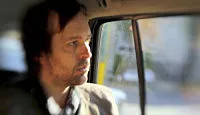 Chuck Prophet Thu., March 22, 9:00pm @ Off Broadway - $12-15 By Roy Kasten Chuck Prophet's latest album, Temple Beautiful, isn't the first rock & roll homage to San Francisco, but it's the best. Riff to rhyme, you can tell how long it's taken him to get here. From Green on Red in the '80s to his work with everyone from Kim Carnes to Alejandro Escovedo, Prophet has distilled a lifetime into these songs (co-written with poet klipschutz) parties and riots in the Castro, museums of broken hearts and unsung heroes of strip clubs and baseball. He's a rock & roller who deserves the term genius, but he and his band wear their brilliance lightly and throw everything they have into these songs: an insurrection in the street.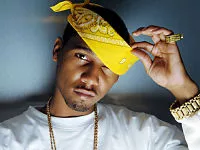 Juelz Santana Thu., March 22, 9:00pm @ Club Amnesia By Daniel Hill Once again its come time for Dipset rapper Juelz Santana's birthday show at Club Amnesia. While his actual date of birth is technically February 18, every spring he does a tour in celebration and this year's St. Louis stop falls on March 22. Fans have been waiting for a follow-up to 2005's What the Game's Been Missing for years -- and with the reunion of The Diplomats, it seems they will still be waiting -- but should expect to hear some new singles at the show.
Relentless Approach Fri., March 23, 9:00pm @ El Lenador - $5 By Daniel Hill Relentless Approach is a Notorious B.I.G.-themed hardcore band. Yeah, you read that right. While the recordings contain no actual rapping per se, the band itself is thematically centered around the late Biggie Smalls and the content of his songs. The name Relentless Approach is culled from the lyrics of "Machine Gun Funk," and most (if not all) of the band's tracks share titles with Notorious B.I.G. ones: "Who Shot Ya", "Juicy", "Hypnotize" ― hip-hop classics re-imagined as hardcore songs, but not in a cover-band way at all. Relentless Approach writes its own searing hardcore music, with lyrics that run parallel in subject matter to the originals. Party and Bullshit: Relentless Approach contains members of Quad Cities' weed-drenched Lord Green, a now-defunct stoner rock/hardcore outfit and St. Louis favorite. Remnants of that band's sound can be heard in RA; the marijuana is clearly still essential to the process.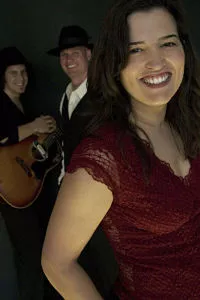 ​Bottoms Up Blues Gang Fri., March 23, 6:00pm @ Atomic Cowboy - free By Christian Schaeffer From this 2010 album review: Spend enough time in bars and restaurants around Soulard and its surrounding neighborhoods, and you're bound to run into the Bottoms Up Blues Gang. In a town full of old, seasoned blues men, this relatively young duo of Kari Liston (vocals) and Jeremy Segel-Moss (guitar and harmonica) makes its mark because of relentless gigging and its respectful reverence for its influences. In fact, Handle It is a love letter to the city of St. Louis and its many blues practitioners. "South Broadway Blues" opens the disc with an acoustic guitar shuffle and some weepy horn lines that mimic a train's low rumbling and lonesome whistle, but Liston turns her lover's lament into a chance to namecheck the city's blues legends: Henry Townsend, Johnnie Johnson and Tommy Bankhead, to name a few. To boot, the album closes with the classic "Drown in My Own Tears" (made popular by Ray Charles), which features the late Bennie Smith on guitar. The songs that come in between offer Liston a few styles of blues and soul to try on; plenty of local players show up to help fill in the sonic gaps.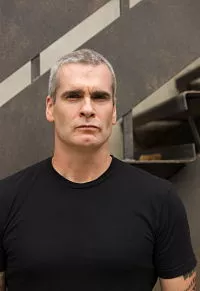 Henry Rollins Sat., March 24, 8:00pm @ The Pageant - $23 By Jaime Lees It's been 31 years since Henry Rollins first joined D.C. punk pioneer Black Flag. Since then, he's grown older, wiser and even handsomer. Rollins now tours mostly as a spoken word performer, using his passion and knowledge to offer smart ― frequently hilarious ― commentary on political mischief, societal missteps and personal injustices. Even when he's not touring, Rollins spends much of his life traveling. He's a world explorer, hitting far-off lands and war zones for both work and pleasure. He's a one man information-gathering machine, and he's used what he's accumulated to become a cranky, entertaining teacher. The uninformed would be wise to listen. Note: Rollins is still energetic, sweaty and powerful on stage. And he still wraps the microphone cord in loops around his hand, punk-singer style. Old habits die hard.
Old Lights & So Many Dynamos Sat., March 24, 8:00pm @ Off Broadway - $10-13 By RFT Staff From this 2011 album review: 2011 was the year that Old Lights coalesced into a capital-b Band after serving as a moniker for David Beeman's pop-savvy and dark-tinted songs. The four-piece is both lean and lush, constructing songs in which the ear-grabbing flourishes, be it synthesizer exorcisms or keening pedal steel guitar notes, never chip away at the melodic center. John Joern's drums serve both locomotive and ornamental purposes while Kit Hamon and Beth Bombara's sonic sweetening on bass, piano and vocal arrangement make these songs burst and bloom in all the right places. Like Strangers' set dressing may be perfectly pitched, but the production and musicianship only serves to draw the focus back towards Beeman's incisive and unflinching songwriting - he tackles different angles of emotional subterfuge on these six tracks, and no one comes out smelling rosy at the end of it. These are rough songs packaged in indie-pop finery; major chords and big choruses may soften the blow, but all that bubblegum just makes the songs and their broken-heart-on-a-ragged-sleeve lessons stick on your brain all the more. Note: This show is an RFT Music sponsored event.
The Head and the Heart Sun., March 25, 8:00pm @ The Pageant - $17.50-20 By Roy Kasten ​From this 2011 show review: Mellow Johnny's Bike Shop, owned and operated by Lance Armstrong -- if you had any doubt, check the Chairman Mao-like photos that dominate the space -- played host to a KEXP (the rough Seattle equivalent of KDHX) remote broadcast. Recent Sub Pop signees The Head and the Heart jumped into a stunning half hour set. The band, like Blind Pilot and Mumford and Sons before it, captures everything that's wonderful about another younger generation's discovery of Americana. With three clearly distinct vocalists, a bouncing and confident stage presence and songs that magnetize gospel, folk and pop forms, the band gave me my first goose bumps of the week. The girls in the front, in sandals and smelling of Juicy Fruit gum, sang along to every word.