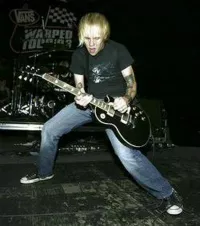 It's an eclectic mix of offerings we have for you this weekend, ranging from the sold-out-every-venue-in-the-eighties variety to the soon-to-be-selling-records local release types. Friday Barry Manilow and Eddie Money clash for dominance of St. Louis's 106.5 the Arch radio-listening demographic, playing shows at seperate venues instead of uniting into what we think could be a pretty epic collaboration. Saturday brings us two record release shows: Outlaw country / rockabilly locals The Reebs' CD release at Heavy Anchor, and local hip-hop Legend C4mp's new mixtape at the Gramophone. On Sunday pop-punk fans will find pop-punk things to do, as both the Ataris and Green Day's American Idiot: The Opera will be in town. More after the break:
Friday:
Eddie Money @ Lumiere Place Casino & Hotel 7:00pm & 9:00pm $30-50
Barry Manilow @ The Fox Theatre 7:30pm $29.99-89.99
Blind Pilot @ Plush 9:00pm $13-15
Bass Drum of Death @ Old Rock House 8:00pm $10
Saturday:
The Reebs Record Release @ The Heavy Anchor w/ The Hailmary's, Butcher Holler 8:00pm $5
The cast of American Idiot performing songs from the show. Saturday & Sunday @ The Peabody Opera House.
The Blind Eyes @ Off Broadway w/ Union Tree Review, Volcanoes 8:00pm $8-11
Legend C4mp Mixtape Release @ The Gramophone 9:00pm FREE
Machree @ Fubar w/ Fighting Mad, Goodbye Good Sense, Man Eating Tiger, The Pachyderms, Weekend Exit, The Creeping Age, Zank, Stilline, Reign Apollo 5:00 pm $10
Green Day's American Idiot @ Peabody Opera House Saturday & Sunday 8:00pm $22 to $92
Sunday:
The Ataris Sun., March 4, 8:00pm @ The Firebird - $12