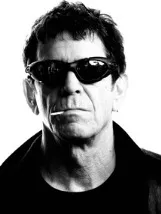 soundonsound.com
Rock innovator Lou Reed turns 70 today.
Earlier this week, RFT Music celebrated "Country Grammar's" 12th birthday. Here's another reminder of everyone's impending mortality: Lou Reed turns 70 today.
The Brooklyn-born rock icon's first seven decades have been, to put it mildly, eventful. He's created some of the most influential - and most derided - music in modern history. He's collaborated with legendary musicians and achieved solo success. And he made the foresighted choice of not playing Sun City.
There's a lot of ground to cover in life that's included more ups and downs than at least three humans. With that in mind, here are some highlights from Reed's life and career:
Shocking upbringing
Salon writer Chris Colin included a passage in a 2000 profile about how Reed received electroshocks aimed at "curing" his bisexuality. Reed described the procedure in the book Please Kill Me: The Uncensored Oral History of Punk:
They put the thing down your throat so you don't swallow your tongue, and they put electrodes on your head. That's what was recommended in Rockland County then to discourage homosexual feelings. The effect is that you lose your memory and become a vegetable. You can't read a book because you get to page 17 and have to go right back to page one again.
Reed later went onto study at Syracuse University and became an in-house song-writer at Pickwick Records. But eventually, Reed's electroshock experiences were rolled into the song "Kill Your Sons."
Velvet Revolution
There's a whole lot to appreciate about the Velvet Underground. In addition to popularizing Andy Warhol and infusing a bit of girl power into rock and roll, the group released songs about startling topics without subjecting the listener to allegorical pretenses. The Reed-composed "Heroin" didn't demystify drug use behind a simile or a metaphor. It's fair to say that sort of presentation was jarring in the 1960s.
While the Velvet Underground ultimately disintegrated, the band is credited as one of the most influential groups of all time. It could be argued that the alternative wave of the 1980s and 1990s received a big push from the Velvet Underground.
Wild Side
Reed's solo work perhaps reached a high-point with the release of Transformer, a release featuring the popular tunes "Walk on the Wild Side" and "Perfect Day." Even though "Walk on the Wild Side" treaded on some pretty heady subject matter, Reed upped the ante with 1974's Berlin. The album was effectively a rock opera intertwined with themes of drugs and melancholy. In total, Reed's has released 20 albums as a solo artist - most recently a 2007 album called Hudson River Wind Mediations. Machine Headache
Although Reed had an aforementioned propensity to release songs with controversial subject matter, his most provocative output may have been Metal Machine Music. The album - which consists of mainly guitar feedback - is routinely cited as one of the worst records in rock history.
There's a running debate over whether the album is meant to be serious, a joke or an intentional affront to the music industry. Some contrarians argue the album actually went a long way toward popularizing industrial rock and noise music. But perhaps rock critic Lester Bangs put it best when he wrote "as a statement it's great, as a giant FUCK YOU it shows integrity--a sick, twisted, dunced-out, malevolent, perverted, psychopathic integrity, but integrity nevertheless."
Lasting Legacy
Most recently, Reed collaborated with Metallica on the 2011 album Lulu. The album got decidedly mixed reviews, and even earned Reed some death threats from Metallica fans.
Reed's reaction to the album's backlash was telling: "I don't have any fans left. After Metal Machine Music, they all fled. Who cares? I'm essentially in this for the fun of it."
That line may be the lasting aspect of Reed's career. Reed has created music that is often inaccessible and not always conforming to popular tastes. But while his songs didn't always fit an rock archetype, it was - as Bangs alluded to - quite brave. Would a mainstream band produce music as provocative as "Heroin" or "Walk on the Wild Side?" Doubtful. And Reed's experimentation provided a pathway for bands to go off the beaten path and set trends, as opposed to following a crowd.
For those things and so much more - happy birthday, Lou Reed. You deserve a giant cake and a bigger dose of recognition.