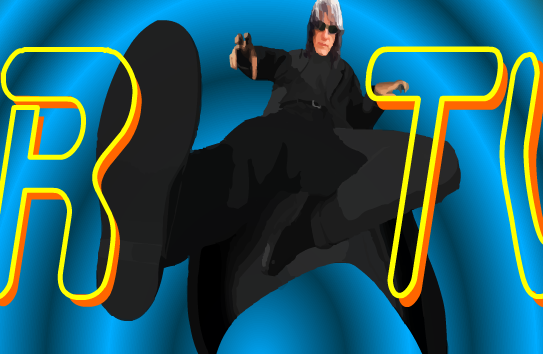 This week, Philly music legend Todd Rundgren announced a show at the Pageant (6161 Delmar Boulevard, 314-726-6161) on March 20. Tickets are currently available for $25, or $27 for those under 21.
Rundgren last played the Pageant in 2008. In September 2010, he brought his "Sons of 1984" tour, featuring his Todd and Healing albums performed in their entirety, to the Roberts Orpheum. I attended this show and filed an oddly controversial review. Despite my minor misgivings (mostly the guitar solos and one or two meandering songs), this was a truly special night, complete with an enthusiastic Webster College choir providing spirited backup. Here's Rundgren and choir performing "Compassion" from Healing:
One of the Webster College singers provided her insights on the experience here. She had never heard of Todd Rundgren before this event, but enjoyed being part of the show.
Rundgren concerts tend to be themed these days. Besides the Todd/Healing shows, he also brought 1973's A Wizard/A True Star to the stage, and occasionally performs an entire set of Robert Johnson blues material as "Todd Rundgren's Johnson." For his March 2012 shows, he's presenting "The Unpredictable Todd Rundgren," which is almost redundant -- the man's tackled everything from power pop to prog-rock. He will be joined onstage by faithful lieutenant Kasim Sulton, Tubes drummer Prairie Prince, John Ferenzek and Jesse Gress.
If this isn't enough Todd for your 2012, you might consider traveling to upstate New York's Catskill Mountains between July 23 and 27 for Todd Rundgren's Musical Revival Camp. Activities and special guests are still being confirmed, but 2011's camp included "discussions and presentations by an expert staff, gourmet meals, entertainment and diversion of the kind you've come to expect." Don't worry: you'll have plenty of time to make it back to the Midwest for Gathering of the Juggalos two weeks later, should you be inclined. Or not.