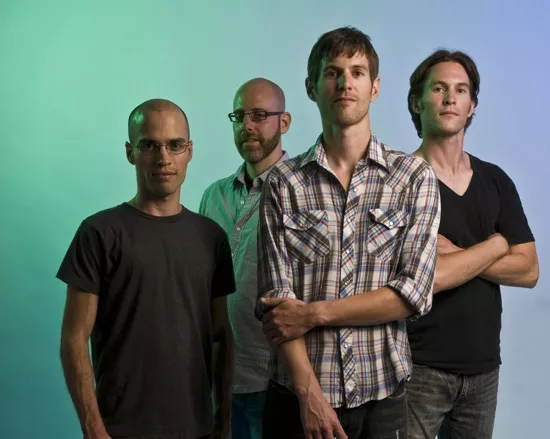 Lotus continues a recent spate of bands with roots in the jam scene at the Pageant (6161 Delmar Boulevard, 314-726-6161). The longstanding instrumental band will bring its newest, post-rock influenced vibe to the western-most club in St. Louis city on Saturday -- tickets are $22 (or $25 day-of-show). Conspirator and Goodness Gracious will open.
Go to our Facebook page to win.
Lotus' self-titled ninth album came out last year, though it's really all about the live show. So what's worth noting there is more computers, which you can expect to hear wobbling out of the Pageant's PA.
To win tickets, go to our Facebook Page, tell us why you should go without using English words. Video and photo links, fake and foreign languages and anything else you can think of will be accepted. Seriously, we're going to pick a winner on the Facebook page, so comment there.