Gareb Shamus -- the founder of Wizard Entertainment -- may be down. But St. Louis' Chris Ward is trying to prop him back up.
Gareb Shamus was a colossus among men, founding Wizard Entertainment and turning it into the go-to source for news and views on collectables. For years he was on top of his fantastical world, running a company that produced widely-read publications such as Wizard Magazine and Toyfare Magazine.
Yet like most high-flying pseudo-celebrities, Shamus eventually came back to Earth. Both of the aforementioned magazines stopped publishing in 2011. He eventually resigned as president and CEO late last year. And those that knew Shamus haven't exactly been complementary about his leadership style.
But just in time for Valentine's Day, Shamus has an unlikely ally. Chris Ward -- a former Wizard staffer who moved to St. Louis to work as marketing manager of 88.1 KDHX -- created a benefit album aimed at getting Shamus back in the saddle of power. WIZtory Vol. 1: Rock to Reinstate Gareb Shamus As the One True CEO of Wizard Entertainment -- which is available today -- features mind-bendingly awesome tunes such as "The Ballad of Gareb Shamus," "Top of Your Game (1991 Edition) and "Where Have All the Garebs Gone?"
RFT Music managed to catch up with Ward via e-mail to discuss this ambitious project, which may one day be on par with Live Aid or Hands Across America. Or at least equivilent with the time a bunch of Simpsons characters recorded "We're Sending Our Love Down the Well."
Jason Rosenbaum: In the best way you can, tell me a little bit about what prompted you to embark on this illustrious project.
Chris Ward: My goal was to create an album that raises money for charity, and I decided the best way to do that was to deliver nine songs begging people to give a job to a wealthy and prominent ex-CEO of a niche comic book industry magazine that 99.8 percent of the world has never heard of. For years, I was one of the writers and editors of Wizard Magazine and Toyfare Magazine (including Twisted Toyfare Theatre, which went on to become this Robot Chicken thing), which were once sold internationally and, prominently even, at Star Clipper in the Delmar Loop. So that's my background.
Gareb Shamus recently stepped down (or was asked to, I'm not sure) as head of Wizard Entertainment after nearly twenty years of running the nerd-core corporation he started at his kitchen table. And while it would be easy to create an album pointing at the company's so-called colossal mismanagement and, to some, increasingly poor decisions that saw many out of a job, I thought, "Why not praise Gareb Shamus instead with heartfelt songs that, to some, might seem strangely sycophantic?" As the very public figurehead of a large-scale corporation, I felt I was well within my rights to sing his praises. I have said some terrible things about Shamus in the past, but I've turned over a new leaf. I have no interest in Schadenfreude.
All my money is gone from giving to Live Aid, Hands Across America and Live Aid II: The Reckoning. Why should I get behind WIZtory Vol. 1: Rock To Reinstate Gareb Shamus As the One True CEO of Wizard Entertainment?
I'm kind of like the Bob Geldof of the comic book world. Originally, I hoped all proceeds would go to the Hero Initiative, which provides a "financial safety net" to comic book creators in need. Companies like Marvel and DC have made billions on the backs of creators behind guys like Captain America and Wolverine, and they're often not compensated or taken care of by the industry they helped create in the '50s, '60s and so on.
But Hero Initiative still partners with Wizard Entertainment (even post-Gareb) and respectfully asked us to severe any and all ties with this project. Basically, that charity doesn't need my charity. Which I understand: this album could be construed as anti-Wizard Magazine to some. Instead, the Comic Book Legal Defense Fund will be accepting our money. It's a non-profit that helps fight censorship and protect First Amendment rights for those in the comic industry. Maybe it will aid guys like Gary Friedrich, who created Ghost Rider in 1968, and recently asked Marvel for a cut of the millions made on terrible Nic Cage movies, books, toys and video games. Marvel (now owned by Disney) said, "No thanks, but we'll sue you for $17,000 instead" -- which is pretty much all he's worth. So that's fun for everyone.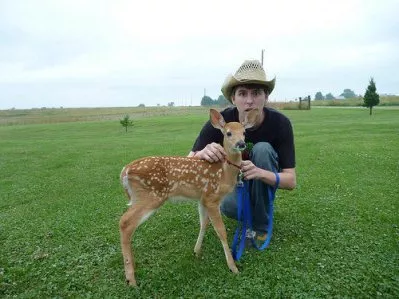 Courtesy of Chris Ward
Chris Ward is the force behind WIZtory Vol. 1: Rock to Reinstate Gareb Shamus As the One True CEO of Wizard Entertainment.
Have you ever had the pleasure of meeting Shamus?
Ward: I have met him for the first time, four times. He's a pretty important guy, so it's totally understandable that he wouldn't remember who I am -- especially with my byline and face appearing in four years' worth of Wizard magazines. A co-worker and I once said hello to him at the Spider-Man 2 premiere in New York, said "we work for you!" and introduced ourselves. That same co-worker later overheard him telling a story about "these two guys at Spider-Man 2 who claimed to work for him, but they were definitely messing around." I know, I know...that old prank! That's a true story.
The title of this worthy cause riffs off of Michael Jackson's Greatest Hits album. Is it fair to say that Gareb Shamus is at the level of the King of Pop? Is in danger of being murdered by his doctor?
He is the pop culture king, but I can't disclose his medical records due to HIPPA laws. And the strongest thing I've ever seen him drink is a Tang with extra Sweet & Low, so I think he's in good shape.
Which artists have agreed to help out on this record? Bono? Bruce Springsteen? Michael Jackson's reanimated corpse? Parry Gripp?
Ward: The artists here are literal artists: I got DC's Ethan Van Sciver (Green Lantern, Firestorm) to write a song called "The Man in the Magic Hat" that will never leave your brain. The album art is by Richard Fairgray, who draws New Zealand's only monthly comic book "Blastosaurus" despite being legally blind and making me feel bad about complaining about anything, ever. We even have audio mastering and a track "Yokoso! Let's Gareb Shamus!" by Japanese electronic artist Vlantis. It's an international effort.
Kholood Eid photo
WWE wrestler Sheamus erupts with joy after winning the 2012 Royal Rumble in St. Louis. The Celtic Warrior is of no relation to Gareb Shamus, the controversial founder of Wizard Entertainment.
Since Shamus departed as CEO of Wizard Entertainment, he seems to have been overshadowed by WWE sports entertainer Sheamus. Do you feel Shamus could beat Sheamus in a steel cage match? Or would he be too much for the Celtic Warrior?
Gareb briefly left Wizard Entertainment to start his own International Fighting League (no joke), so I wouldn't count him out. There's a picture with him looking pretty tough in boxing gloves, and while some cynics would call that a PR maneuver, I'm taking that picture at its word. Round goes to Shamus, hands down. Even though the IFL is no more.
If your album actually succeeds at bring Shamus back into power, do you feel that you'll get a prime slot in his new administration? Secretary of State, perhaps?
Ward: Absolutely. I can't imagine another person he would want at his side. It would be like a Human Centipede of raw corporate power, with me at the front. He'll owe me big time. However, I'll likely decline his generous offer. I like it here in St. Louis instead.
Where can people procure this album? And where will all the proceeds really go? To build a giant statute that will float down the River Thames?
You can download it on Valentine's Day here.
Like I said, I'm hoping it will go to the CBLDF. If they also refuse our money, it will go somewhere that actually helps people. That's the actual goal. I was inspired by Tim Heidecker's "CAINthology: Songs in the Key of Cain," which was parody for charity. It featured nine songs about Herman Cain, from "Ride the Cain Train" to "Cain is Lord" on iTunes. And while this is obviously more heartfelt, I hope people will get it even if they don't know Gareb personally.
The songs are kind of like The Simpsons' "rake effect." If it's not entertaining to you at first, the cumulative, constant smacking in the face of songs about a CEO named Gareb Shamus might start to make you smile. They might even make Gareb smile. And that's my life's goal, when you get down to it. I wish nothing but Butterfly Kisses for the man.